Helen Adams Keller
by
Nicole from Vancouver
"Security is mostly a superstition. It does not exist
in nature... Life is either a daring adventure or nothing."
Helen Adams Keller was an American author and lecturer. She was born in Tuscumbia, Alabama on June 27, 1880 and died on June 1, 1968. When Helen was nineteen months old, she was stricken with a damaging brain fever that left her blind and deaf. There was no way she could be educated until she was seven years old, when a teacher named Annie Mansfield Sullivan came to teach her to read the Braille system and to write with a specially constructed typewriter. Annie was almost blind herself from a fever, except her fever was different.
When Helen was older, she helped blind and deaf students by raising enough money to educate them. Helen's last year of college was the hardest not only because of the long study hours, but she was also very worried about Annie. Annie's eyes were sore and tired, just like what it was when she was almost blind. Annie soon became very ill, so a Scottish girl named Polly Thompson came to help. One day Annie went completely blind. She tried to be cheerful but smiling was a hard thing for Annie to do. On October 19, 1936, Annie Sullivan died. Helen felt like she was all alone, again, just like when she was little. Helen forced herself not to give up and so she and Polly carried on.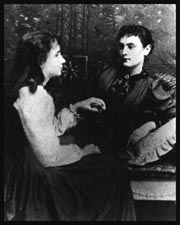 In 1940, Helen graduated from Radcliffe College with honours. She then became a lecturer. After World War II (1939-1945), she visited wounded veterans in United States' hospitals and lectured in Euroupe on behalf of physically handicappped people. If Helen didn't have the courage to learn Braille and to speak she wouldn't have been able to communicate her ideas to all the people she spoke to around the world.
Helen Keller helped raise enough money to build schools to educate deaf, blind, and mute students. She wrote books to tell blind, deaf, and mute people that they are just ordinary people. She wrote books to tell people not to tease or hurt people who had disabilities beacause they were not any different from them. Helen made sign language better and easier to understand by re-doing it using her own ideas. If it weren't for Helen Keller, deaf and blind students wouldn't have as much education as they do today. Helen's life was so different from others but she accomplished so much.
Page created on 9/25/2007 2:26:24 PM
Last edited 1/6/2017 10:50:13 PM
The beliefs, viewpoints and opinions expressed in this hero submission on the website are those of the author and do not necessarily reflect the beliefs, viewpoints and opinions of The MY HERO Project and its staff.
Extra Info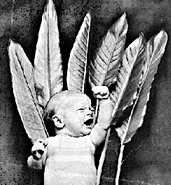 Read FACING FATE, a poem by Helen Keller in our Poet Hero pages.
Related Books