Jimi Hendrix
by
Amber from Selden
". . .Knowledge speaks, but wisdom listens." - Jimi Hendrix
Jimi Hendrix was a gifted and respected musician whose style changed rock and roll forever. He certainly was a dreamer with a very ambitious soul. He was usually a quiet, laid-back kind of person, but was anything but shy on stage. Jimi had a lasting impact on performers and left his mark as one of the greatest rock and roll guitarists of all time.
Jimi Hendrix was born in Seattle, Washington on November 27, 1942. He was the son of Al Hendrix and Lucille Jeter, who married on the 31st of March of the same year. Jimi was mainly raised by his mother, while his father was in the service. The couple rarely lived together with their son. Over his career, Jimi did much traveling with his band, doing performances in front of hundreds of thousands of people each year. They went to England and many U.S cities.

Besides the fact that Jimmy was a successful musician, he also held a world of inner strength. In 1942, while his father was away at war, life for Mrs. Hendrix and her young son was very difficult. Through a mix up in the army payroll, she received no money from her husband for nearly a year. During this time, she and Jimi lived with anyone who would take them in. They moved constantly and stayed in very poor conditions. Eventually, Lucille Hendrix left Jimi in the care of her mother or other relatives and friends. Lucille showed up from time to time to see Jimi, but not often. In 1951, Al and Lucille Hendrix got divorced and Jimi was heartbroken. By the time he was 15, he was pretty much on his own and had to face his mother's death. Jimi always remembered his mother fondly in spite of her always neglecting him. He still saw and talked with his father, but never again had a close bond. In 1961, Jimi joined the U.S Army at Fort Hood, California. He said that he hated it right from the start and that military life was not his style. Back in the barracks, Jimi spent most of his time with his guitar. He named it Betty Jean and started talking to it. Then, he began to take it to bed with him. Other men found his actions just plain weird. They started hiding his guitar and bullying him. Once, some of them even beat him up. He was always an outsider and never seemed to fit in just right. As a result of a broken ankle in the army, Jimi was allowed to leave. Private first class James Hendrix was honorably discharged on July 2, 1962. He then headed towards home, doing what he loved doing most, playing guitar.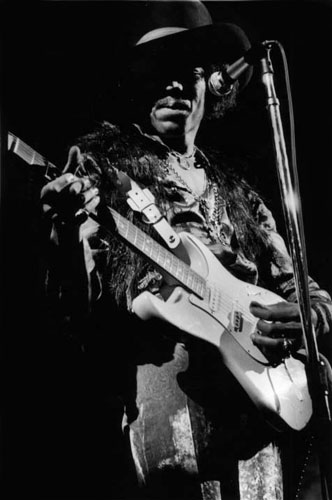 Jimi Hendrix had a lasting impact on music history. His unique style inspired many people to become involved in music. I admire Jimi Hendrix for the amazing accomplishments he achieved throughout his lifetime. Although his professional career spanned less than a decade, his music also impacted other performers. Jimi Hendrix motivated me to start learning about rock music and playing guitar. In times of sorrow, difficulty and tragedy, Jimi proved that nothing was impossible. He never gave up on what he believed in and that is the courage he has given me. Jimi really was an extraordinary person with a bold heart. He had reportedly made a large contribution to the Martin Luther King cause, and always promoted individual freedom. Jimi was very sympathetic to the civil rights movement. Even in some of his songs he had made an artist's attempt to speak out on behalf of nonviolence and tolerance for others. In 1969, he appeared at several benefit concerts for African-American causes.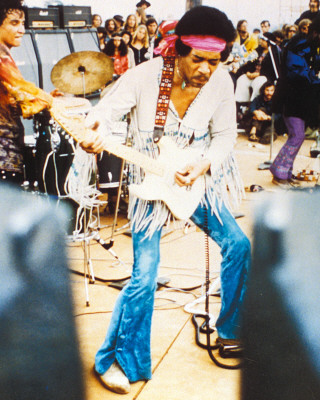 What exactly is a hero? Many people ask. A hero is a distinguished person who has been recognized for their creative ability, admired for their thoughtful deeds and noble qualities. A hero has integrity and compassion for helping those in need. Jimi Hendrix was a gifted, versatile musician who changed the style of rock and roll forever. He too, was a hero to many people all over the world, including myself. Jimi has left his mark as a world-wide hero who will never be forgotten.
Page created on 12/2/2014 12:37:40 PM
Last edited 10/26/2020 5:45:54 PM
The beliefs, viewpoints and opinions expressed in this hero submission on the website are those of the author and do not necessarily reflect the beliefs, viewpoints and opinions of The MY HERO Project and its staff.