Hilda Solis' Heroes - Dolores Huerta, Frances Perkins, and Her Mother
by
Secretary of Labor Hilda Solis

from

Los Angeles, California in United States

We need to build partnerships between government, funders, and CBOs to create jobs for Latinos in blighted communities. - Secretary of Labor Hilda Solis at the HIP GameChangers conference.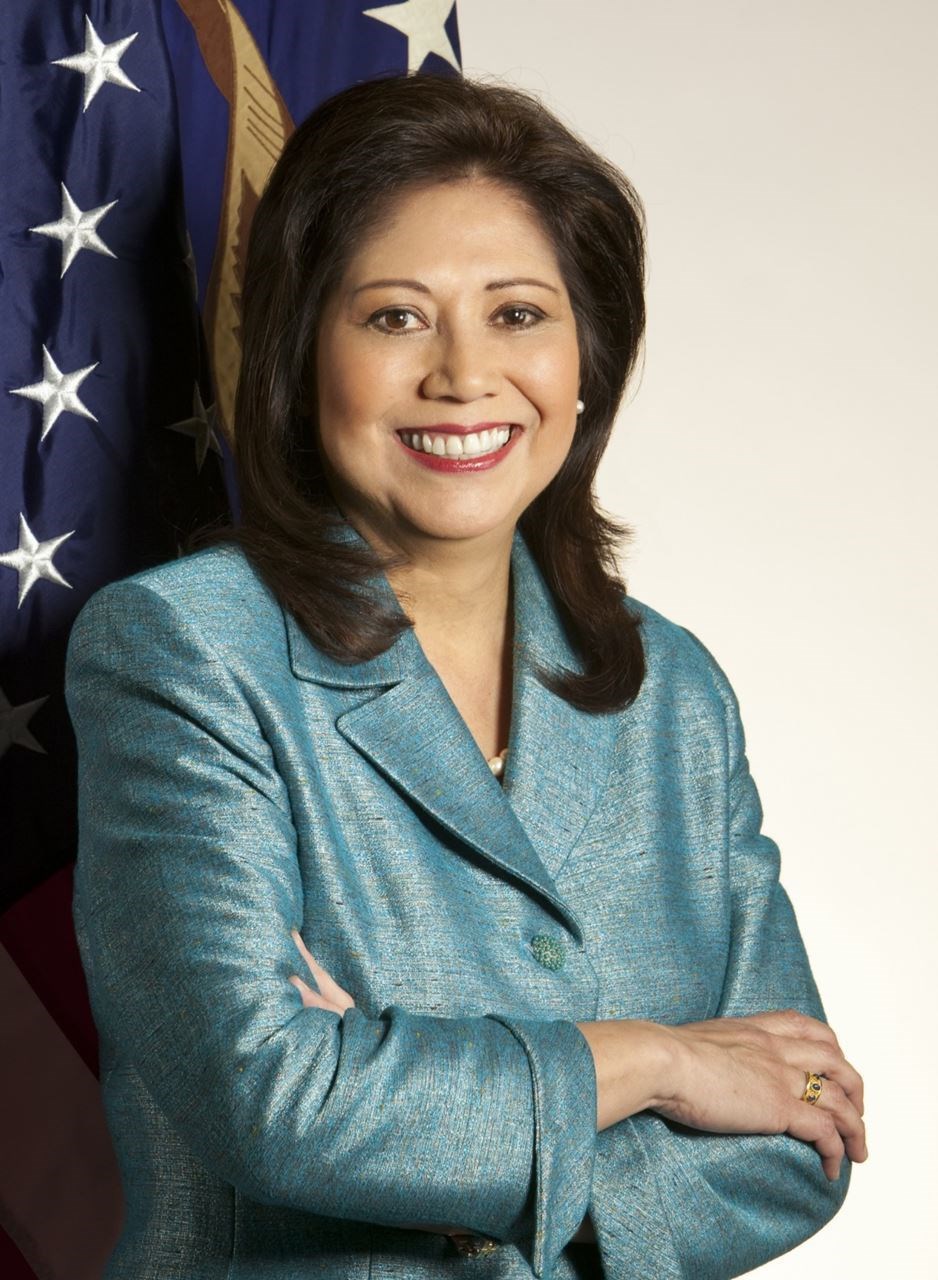 Hilda SolisHilda_Solis_official_DOL_portrait_original.jpg: Department of Labor.derivative work: Maximus0970 / Public domainMany people have influenced me, mentored me and inspired me. Great men and great women alike have had a hand in shaping my life and who I am today. I'm grateful to all of them.
There's something special to be said however about the women in my life who have gone above and beyond to blaze the trail I'm now able to pave for a new generation of young women. My "she-roes," may they all have come from different walks of life, all shared a common purpose: to create more opportunity-better opportunity-for me than had been created for them.
And they have.
From the very beginning, my mother has been my biggest hero, and my biggest supporter. I am one of seven siblings-four sisters and two brothers. My mother immigrated here to escape poverty in Nicaragua. I like to say she worked two jobs. She cooked, cleaned and tended to my siblings and me during the day, and then she would go work the late shift at a toy factory at night. She had very little education, but knew that mine was the key to success. So she pushed me, and always made sure that I was putting my best foot forward. My mother led by example, both at home and in the workplace. I owe everything I am to her.
On a different level, Dolores Huerta is also someone that I consider a hero and a mentor. To this day, I continue to seek her guidance and advice. Alongside Cesar Chavez, Dolores led the farm worker movement and is the co-founder of the United Farm Workers. She is a strong woman, emotionally, intellectually and physically. Dolores has - time and time again - put her life on the line to challenge the status quo, which is something that I have taken with me during some of my toughest moments. A true fighter for those most in need, she defied odds and lifted the voices of countless working people-changing the course of history for generations to come.
And then there's Frances Perkins, our nation's fourth Secretary of Labor and the first woman to ever hold a position in the President's cabinet. I have the incredible honor to sit in her chair now as our nation's first Latina Secretary of Labor. Frances Perkins really broke the mold. She engaged with things outside of the bubble, as they say in Washington. She brought back policies from what she learned in the field, put them in legislation and, as a result, we have wonderful protections in the workplace. Frances turned people into policy. I look up to her for that and am proud to follow her example.
I would not be the U.S. Secretary of Labor if it weren't for my "she-roes," the mentors that paved my life and made me who I am today.
Page created on 6/20/2015 3:54:00 PM
Last edited 4/10/2020 8:10:36 PM
The beliefs, viewpoints and opinions expressed in this hero submission on the website are those of the author and do not necessarily reflect the beliefs, viewpoints and opinions of The MY HERO Project and its staff.
Extra Info
This story was sent in by Secretary of Labor Hilda Solis. The MY HERO webpage was built by Daniel Chavez without modifications of Secretary Solis' words. Below are some words from me about Secretary Solis.
Hilda Solis is not only a hero because of the great things she has done for the Latino community, but also because of the way she carries herself and sets the example for the future generation.
I will never forget the Hispanics in Philanthropy GameChangers Conference I attended in April of 2012 in Los Angeles. About halfway through the conference, Secretary Solis showed up and she received a standing ovation. This to me, proved the respect and admiration that Latinos have for her. It was inspiring to see so many people look up to her and listen with such attention. Not to mention, Twitter blew up with tweets about her surprise appearance at this conference.