Héroes de Hilda Solí­s (español)
by
La Secretaría de Labor Hilda Solis

from

Los Angeles, California in United States

"Necesitamos construir colaboraciones entre el gobierno, fundadores, y CBOs para crea trabajos para los latinos en las comunidades arruinadas." – Secretaria de labor Hilda Solís en la Conferencia HIP GameChangers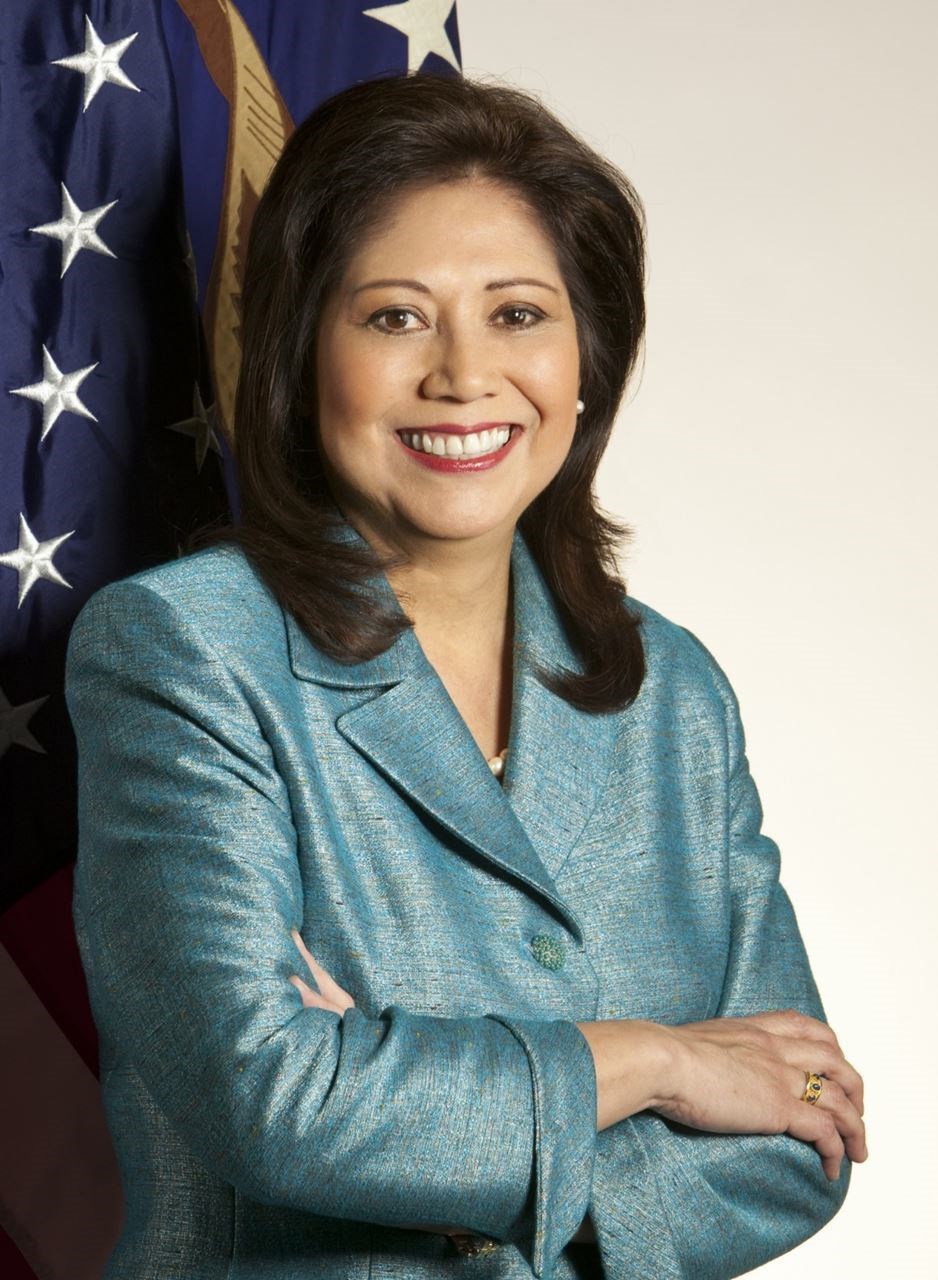 Hilda SolisHilda_Solis_official_DOL_portrait_original.jpg: Department of Labor.derivative work: Maximus0970 / Public domainMucha gente me han influido, han sido mis mentores, y me han inspirado. Grandes hombres y mujeres igualmente han tenido mano en la formación de mi vida y de quien soy hoy en día. Estoy muy agradecida con todos ellos.
Pero hay algo especial que decir de las mujeres en mi vida que han ido al más aya para abrir el camino que hoy en día yo puedo allanar para una nueva generación de mujeres jóvenes. Mis "mujé-roes," a pesar de que todas han venido de diferentes ámbitos de la vida, han compartido un propósito común: el crear más oportunidad-mejor oportunidad-para mi de la que fue creada para ellas.

Y lo han hecho.
Desde un principio, mi mamá ha sido mi mayor héroe, y mi mayor seguidora. Yo soy una de siete hermanos – cuatro hermanas y dos hermanos. MI mamá emigró aquí para escapar la pobreza en Nicaragua. Me gusta decir que trabajo dos trabajos. Ella cocinaba, limpiaba y atendía a mi y a mis hermanos durante el día, y luego se iba a trabajar el turno de noche en una fabrica de juguetes. Ella tenía muy poca educación, pero sabía que la mía era la clave al éxito. Así que ella me empujo, y siempre se aseguraba de que anduviera con el pie derecho. Mi madre lideraba por ejemplo, ambos en la casa y en el trabajo. Todo lo que soy, se lo debo a ella.
En otro nivel, Dolores Huerta es alguien que también considero mi héroe y mi mentora. Hasta este día, continuo pidiéndole orientación y consejos. Al lado de Cesar Chávez, Dolores lideró el movimiento de los agricultores y es la co-fundadora de los Agricultores Unidos (United Farm Workers). Ella es una mujer fuerte, emocionalmente, intelectualmente, y físicamente. Dolores ha – una y otra vez – puesto su vida en riesgo para retar el estatus quo, lo cual es algo que me he llevado conmigo durante algunos de mis más duros momentos. Una verdadera guerrera para aquellos más necesitados, ella desafío las probabilidades y levantó las voces de numerosas personas trabajadoras – cambiando el curso de la historia para las generaciones futuras.
Y luego está Frances Perkins, la cuarta Secretaria de Labor de nuestra nación y la primera mujer en tener un puesto en el gabinete del presidente. Tengo el increíble honor de sentarme en esa silla hoy en día como la primera Secretaria de Labor Latina de nuestra nación. Frances Perkins verdaderamente rompió el molde. Ella se comprometió con cosas fuera de lo normal, como dicen en Washington. Ella regresó pólizas de lo que aprendió en el campo, las puso en legislación y, como resultado, tenemos maravillosas protecciones en los trabajos. Frances convirtió a gente en póliza. Yo la admiro a ella por eso y estoy orgullosa de seguir su ejemplo.

Yo no sería la Secretaría de Labor de Estados Unidos si no fuera por mis "mujé-roes", los mentores que formaron mi vida y me hicieron lo que soy hoy en día.
Page created on 8/11/2014 6:31:19 PM
Last edited 4/10/2020 8:15:09 PM
The beliefs, viewpoints and opinions expressed in this hero submission on the website are those of the author and do not necessarily reflect the beliefs, viewpoints and opinions of The MY HERO Project and its staff.
Extra Info
Esta historia fue mandada por la Secretaría de Labor Hilda Solis. La página de Web MI HÉROE fue construida por Daniel Chávez sin ninguna modificación de las palabras de la Secretaria Solis. Abajo hay unas palabras de parte de mi sobre la Secretaría Solis.
Hilda Solis no solo es héroe por las gran cosas que ha hecho por la comunidad Latina; si no que también por la manera en que ella se maneja y pone el ejemplo para la futura generación. Nunca me olvidare la conferencia GameChangers de Hispanics in Philanthropy que atendí en abril del 2012 en Los Ángeles. Como a la mitad de la conferencia, la Secretaría Solis llegó y recibió una increíble ovación. Esto para mi, me comprobó el respeto y admiración que los Latinos tienen por ella. Fue inspirante ver a tanta gente estimarla tanto y escucharla con tanta atención. Más aparte de eso, Twitter explotó con mensajes sobre su apariencia sorpresa en la conferencia.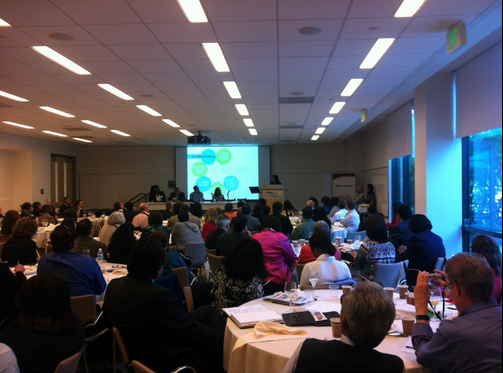 La Secretaría Solis habló en la Conferencia GameChangers de Hispanics in Philanthropy. (Personal photo)