The 1994 Rwandan genocide was one of the most brutal massacres of our time. Throughout the massacre, hundreds of thousands of ethnic Tutsis and moderate Hutus in Rwanda were murdered. The majority of the genocide was carried out by two extremist Hutu militia groups, the Interahamwe and the Impuzamugambi, from April until July of 1994. The death toll is estimated at between 800,000 and 1,000,000 lives.

Immaculee Ilibagiza was just another young girl growing up in Rwanda in the spring of 1994, when war broke out. The genocide that consumed her beloved homeland pitted her native Tutsis against the Hutus. Immaculee Ilibagiza was a 22-year-old college student at home on a visit from school, with her family, when the holocaust began. The call came out over the local radio for all Hutus to slaughter their Tutsi neighbors. She and her family were Tutsi. Immaculee was spared, fleeing to the home of a local priest, who was a Hutu, where she hid for 3 months with seven other women in a cramped 3'x4' bathroom. Outside the confines of the overcrowded bathroom, however, Immaculee's country was being ravaged by war. Her family and friends were torn from their homes, tortured, raped, and murdered with machetes.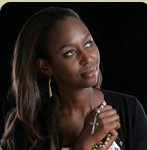 When she emerged from hiding 3 months later, she fled to a refugee camp run by the French. She soon discovered she had lost her parents, grandparents, and 3 brothers. Immaculee had to start completely over. Her friends, her family, her belongings, her home all had been taken from her. And yet, through an unwavering faith in The Lord, she was able to find forgiveness for the people who had killed her family and destroyed her homeland. She was given a position at the UN in Rwanda and there, through her faith and God's grace, she began again, vowing to tell her story and to do whatever it took to never let the carnage she had lived happen again.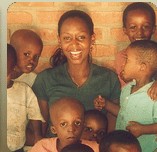 While still healing, Immaculee worked at the UN in Rwanda and volunteered at a local orphanage in Rwanda's capital, Kigali. Later, she moved to America, taking a position at the United Nations in Manhattan in New York. Today, she travels around the country giving lectures on the power of forgiveness. A part of the proceeds from her tour go to the Left to Tell Charitable Fund, an organization she founded to aid Rwandan orphans of the genocide. She continues to tell her story in hopes that one day Rwanda will once again be a country of love and peace. She feels that it is every human being's job to strive for the peace of humanity, not just in Rwanda but everywhere in our world. Her efforts at healing a broken country continue to be a light that shines in a very often times, dark world.
Works Cited
Ilibagiza, Immaculee. (2006). Left to Tell: Discovering God Amidst the Rwandan Holocaust. Hay House Inc.
Mershon, D. H. (2007, August). "History of Rwanda: The Rwandan Genocide." Wikipedia, 1-7. Retrieved October 8, 2007, from Wikipedia Encyclopedia database.
Winston, K. (2006). "Immaculee Ilibagiza: A Rwandan holocaust survivor, she forgave the killers of her family." Retrieved October 8, 2007, from Belief-net: Most Inspiring Person of the Year 2006 Nominee. Web site: http://www.beliefnet.com/story/203/story_20381_1.html
Page created on 6/7/2013 3:00:43 PM
Last edited 1/9/2017 4:33:30 PM
Related Links
Immaculee's Website
- Her foundation, Left to Tell Charitable Fund assists orphans in Rwanda with educational needs, providing scholarships to school-age children.
Immaculee Ilibagiza
- Facebook page