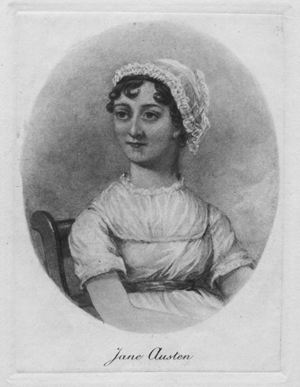 "A hero is an ordinary individual who finds the strength to persevere and endure in spite of overwhelming obstacles" (Christopher Reeve). The American actor, film director, and activist Christopher Reeve once said this at the Christopher Reeve Foundation and he has described my hero, Jane Austen, quite fittingly. Austen was born on December 16th, 1775 at Steventon, in the south of England. Austen was an English novelist who has marked the English literature and will forever be remembered. She discovered her talent at a young age and at the age of fourteen she finished Love and Friendship, as she got older her talent grew, as did her passion. Austen has accomplished to be the author of some of the most well known novels in the English literature: Sense and Sensibility (1811), Pride and Prejudice (1813), Mansfield Park (1814), Emma (1816), Persuasion (1818), and Northanger Abbey (1818). Throughout the years, still writing novels, Austen focused on her characters and how to portray them. Austen wrote her whole life and was supported by her entire family, especially her older and only sister Cassandra Elizabeth. She continued to write even during a challenging time in life when she had contracted a serious illness. Austen passed away in 1816 of Addison's disease at the young age of forty-one. Winchester Cathedral was where the author was set to rest and buried at. In remembrance of her there are two museums dedicated to Austen: The Jane Austen Centre in Bath and Jane Austen's House Museum located where Austen grew up. Her novel Pride and Prejudice was voted the best British novel of all time in a BBC vote. Being a woman did not stop Austen from being an author in her society, she continued to write even through trials of illness and discouragement from other people and the humanity of that time. Austen wrote about what she knew greatest and her writing was thought to be unique and fresh until this day. Jane Austen's literary works and her actions display her strength, courage, and passion.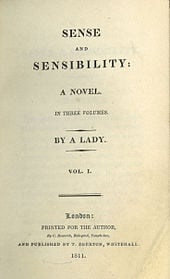 When people think of strength they may think of a super hero with that cliché appearance and personality but a true hero is someone who is strong and firm in their determinations. Austen shows her strength during a difficult time in her life when she was weak but she still carried on to finish what she started: "The novel Sanditon was unfinished at her death in 1817. She died at Winchester, where she had gone to seek medical attention, and was buried there" ("Jane Austen." Encyclopedia of World Biography). Austen, in this case, was strong both physically but also mentally. I find her strength in these two areas because when she was physically weak she still wrote. It also takes mental strength to keep the mind active and alert to be able to think of ideas for her writings. Even during the times of the loss of loved ones Austen would fall down but get back up again. A tragic time in her life shows the strength she had to start anew: "... following the deaths of both her father and a close friend, she appears to have given writing up for almost five years. In 1809, after a difficult period of traveling and staying with various relatives, Austen settled once again... There she resumed writing and in 1809 or 1810 began revising the manuscript of Sense and Sensibility for publication." ("Jane Austen." DISCovering Authors). Through the tough and thin, Austen persevered and finished something she started and now known as a published book that impresses the world nowadays and furthermore in the English literature. She continued to work on what she had an enjoyment of doing and through her works she showed her and our society the talent she had and how nothing could get in her way. Jane Austen's strength and determination helped her finish what was started. The love she had towards her works helped her to carry on what needed completion.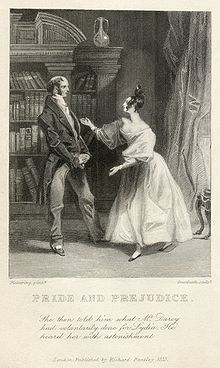 Jane Austen's passion for what she did drove her life and changed the perspectives in the English literature and inspired other women to do what they love. Austen discovered her talent in her youth and grew to become passionate towards it: "From early 1787 to June 1793, Jane wrote a large number of sketches, burlesque playlets, epistolary novellas, and short picaresque adventures" (Butler, Marilyn. "Austen, Jane 1775-1817." Oxford Dictionary Of National Biography). Austen did much with her talent when she was young and made much use of it. What went from small works of writings went to some of the best-known novels. Her passion also grew, as did her talent. She made use of it and her works impacted the world. Austen's talent for writing became her fixation that was fulfilled with life and love put into her work. She put her feelings into her novels and the characters in her stories. She had no intention to impress people, her motivation was her enthusiasm to write and share it with everyone: "During Austen's lifetime, both her anonymous mode of publication and quiet life prevented her from being widely known... critical press granted limited attention to the work when it first appeared, Pride and Prejudice was remarkably well-received' in light of harsh treatment granted most novels" ("Jane Austen" DISCovering Authors) Austen did not receive attention and credit for the novels she wrote but still put a lot of work into them. I admire the passion she had for something that drove her life and it seemed as if her purpose was not to impress people but to simply share her talent with the world. All of Austen's works open such wonders, different worlds, and humanized characters and these remarkable things about her writing contest "the notion that Austen was an unconscious, 'natural' artist."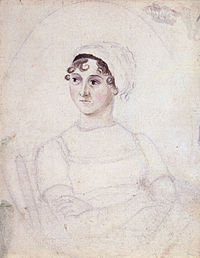 The courageous author took this profession during a time when women were not well recognized and not well respected as authors in a discriminating society. She was yet able to express marriage, love, relationships, etc. in her novels, even after she declined a marriage proposal and the opportunity of love: "In 1802 it seems like that Jane agreed to marry Harris Bigg-Wither, the twenty-year-old heir of a Hampshire family, but the next morning changed her mind..." (Brian C., Southam. "Austen, Jane." Britannica Biographies). Austen's decline to get married was a bold act, especially for women back in her day. But even with this act she was still able to express marriage, love, and her happiness in her novels and letters to her family and friends. Because Austen never married it motivated her to write what she could have had, love. Marriage was quite an obligation between both men and women back in Austen's day, but Austen never married but still flirted with men: "... the story of a man Jane met on holiday in a south-west resort in the early 1800s, who appeared seriously attached to Jane, as she was to him; they never saw him again, and only later discovered he had died" (Butler, Marilyn. "Austen, Jane 1775-1817." Oxford Dictionary Of National Biography). Austen's chance with love didn't succeed but this trial in her life didn't discourage her from writing something that she didn't have luck with. Austen stayed content with her quiet life and through her ups and downs she still had the courage to express her feelings, thoughts, and imagination into her novels.
"One man's style must not be the rule of another's" (Austen). Jane Austen once said this and it shows her bold and brave personality. With all of Austen's works she portrays a strong, courageous, and passionate novelist and person. She was one of few women authors and it was disapproved at her time but it shows that she is a strong woman. She has the courage to still write and put out her ideas to the world. She was passionate about her work and talented. A lot of her works portray those traits of her. Her ironic humor and established, underrated style of writing entertained many but also inspired many. Jane Austen was featured in a list of the fifty women who changed the world and I agree with this fact because she has changed a lot in literature but also changed the ways people viewed women. She had a unique way of expressing her thoughts and creating her characters and plots. Her works that I consider art have inspired many back in her day and even now. I find that Austen's works and novels are "masterpieces" as well as "the best literary mirrors of their age". Jane Austen's writings were not the most favorable when she was alive but now they are highly popular. She was a regular woman who had a dream to write novels and accomplished to do so. She persisted regardless of the "overwhelming obstacles" and is now known as one of the best authors and inspiring woman of all time.
Works Cited
Brian C., "Austen, Jane." Britannica Biographies (2011): 1. Biography Reference Center. Web. 12 Dec. 2011
Butler, Marilyn. "Austen, Jane 1775-1817." Oxford Dictionary Of National Biography (2010): 1. Biography Reference Center. Web. 12 Dec. 2011.
"Jane Austen." DISCovering Authors. Detroit: Gale, 2003. Gale Student Resources In Context. Web. 12 Dec. 2011.
"Jane Austen." Encyclopedia of World Biography. Detroit: Gale, 1998. Gale Biography In Context. Web. 9 Dec. 2011.
Page created on 1/16/2012 12:00:00 AM
Last edited 1/16/2012 12:00:00 AM
Extra Info
Biography: Jane Austen: A Life By: Claire Tomalin