"The more difficulties one has to encounter, within and without, the more significant and the higher the inspiration his life will be" (Horace Bushnell). Overcoming many hardships in her life is what has made Jennifer Hudson a tremendous inspiration to others. She was born to Samuel Simpson and Darnell Hudson Donerson on September 12, 1981 in Chicago, IL. She was the youngest of three children. At the age of seven, Hudson began singing in her local church choir in Chicago. Then she moved on to acting in Community Theater productions and singing on cruise ships. Although she had no formal music training, Hudson became one of the 12 finalists on the Fox TV series, American Idol, in 2004. Through mental strength and faith, Jennifer Hudson was able to endure and overcome many obstacles that today, make her an inspiration to many people.
Many professionals became famous, but those who inspire others with their resiliency and convictions are able to achieve greatness. Hudson was strong during the road to success. She is honest and real in life and her music which makes her such an inspiration. "I just tried to live in the moment and be natural, as if there were no cameras there. Maybe it's because I felt like singing and acting are related. When you're singing you have to sell it. You act out that song; you have to know the meaning and purpose of it. I let that guide me" (Jennifer Hudson). As Effie, Jennifer Hudson was the symbol of strength and determination for many who have been pushed down due to life's circumstances. She used the same mental strength after the tragic deaths of her family. Instead of manipulating the situation for publicity, she kept it private and used the tragedy to inspire others to endure the most difficult of circumstances. With her determination and strong family values, Hudson continues to inspire others by sharing her life stories through her music. "My mother and father always taught us to be strong in our faith and strong in our church life" (Jennifer Hudson). Jennifer was taught to be passionate about her family values. She continues to arouse people with her music about her life and the beliefs she had been taught. Jennifer Hudson remains an inspiration because of her determination and conviction.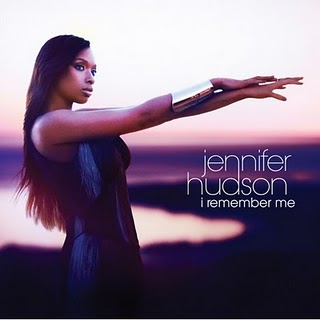 Staying out of the spotlight helps Hudson stay grounded and remain true to herself. Jennifer Hudson's family helps her stay level headed. "My faith in God and my family, they're very realistic and very normal, they're not into the whole limelight kind of thing, so when I go home to Chicago that's just another place that's home" (Jennifer Hudson). The Hudson's were not in to the superstar life, they wanted to be a regular family. Jennifer Hudson's family played an important role in keeping her grounded. The way she is treated in her home prevents her from becoming someone she is not. "I stand in line with everybody else, or, when I go home to my mom I'm just Jennifer, (so she says), 'You get up and you take care of your own stuff.' And I love that; I don't like when people tell you everything you want to hear, I want to hear the truth, you know what I mean" (Jennifer Hudson). When Hudson returns home she wants to feel like a normal person. One problem Hudson has about being in the limelight is that people tell you what you want to hear not what you need to hear. By remaining grounded and staying true to herself Jennifer Hudson will always be Jennifer Hudson.
Hudson inspires others to use their strong beliefs and determination to get through life's difficulties. Hudson took the values she was taught to get through the deaths of her family members. She inspires not only me but others to stay true to ourselves and to live the way we want to live. Jennifer Hudson is an example of honesty, integrity, and the power of faith.
Works Consulted
"Jennifer Hudson Opens Up About Family Murders | PopEater.com." Celebrities | Entertainment News | Celebrity Gossip | Celebrity Photos | PopEater.com. Web. 06 May 2011. http://www.popeater.com/2010/06/29/jennifer-hudson-family-murders/.
Jennifer Hudson." Newsmakers. Vol. 1. Detroit: Gale, 2008. Gale Student Resources In Context. Web. 2 May. 2011.
"Jennifer Hudson's Mom & Brother Killed, Nephew Missing - Star Magazine." Star Magazine - Home. Web. 12 May 2011. http://www.starmagazine.com/news/jennifer-hudsons-mom-brother-killed-nephew-missing.
"Singer Jennifer Hudson's Mother, Brother Found Shot to Death, Nephew Missing - Celebrity Gossip | Entertainment News | Arts And Entertainment - FOXNews.com." FoxNews.com - Breaking News | Latest News | Current News. Web. 12 May 2011. http://www.foxnews.com/story/0,2933,443989,00.html.
Chang, Samantha. "Jennifer Hudson: Being a Weight Loss Role Model Inspires Me to Stay Fit in 2011 - National Celebrity Fitness and Health | Examiner.com." Spokane News, Spokane Information, Spokane Events - Examiner.com | Examiner.com. Web. 12 May 2011. http://www.examiner.com/celebrity-fitness-and-health-in-national/jennifer-hudson-i-have-to-stay-fit-the-new-year-so-i-can-be-a-role-model.
Page created on 5/19/2011 12:00:00 AM
Last edited 5/19/2011 12:00:00 AM