My hero is Jared Leto, the lead singer of the rock band "30 Seconds to Mars" and the famous actor, who has appeared in films such as "Fight Club", "The Lord of War", "Panic Room", "Alexander". And he played the main role in my favorite film "Requiem for a dream". Also, Leto is good at painting and playing the piano, the flute and the violin.
Leto was born on December 26th, 1971 in Bossier City, Louisiana. Jared grew an active and confident child. When he was 12, he got his first job - a dish washer. After dropping out briefly in the 10th grade, Jared decided to return and focus on his education at Flint Hill School in Oakton, Virginia. He graduated from the prep school Emerson Preparatory School; in Washington, DC in 1989. When he finished school, Leto enrolled at Philadelphia's University of the Arts to pursue his interests in painting. However, he then transferred to the School of Visual Arts in New York City after developing an interest in acting. When he was a student, he wrote the script and played the main role in his own film "Crying Joy". I think it is amazing and brilliant that Leto could write the script, when he was so young. In 1992, Leto moved to Los Angeles to pursue a career in music, but also accepted some part time acting roles. Two years later, he got a role in the TV show "My So-Called Life" in which he played Jordan Catalano, opposite Claire Danes. After the show ended in 1995, Leto acted in several films. In 1996 and 1997 Jared was in the list of the "50 most beautiful people in the world" according to the magazine "People". I agree with the magazine "People", because Jared is a really handsome and nice man. He has got the title "Prince of Darkness" at the festival "Fuse Angora Chain saw Awards".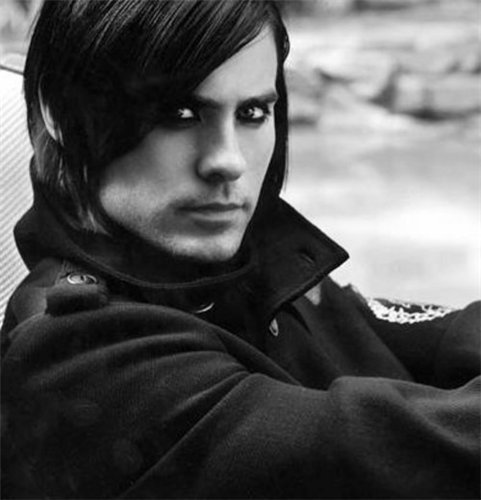 He is also the lead singer of the rock band "30 Seconds to Mars", which was founded by him and his brother Shannon in 1998. Now there are three people in their rock band. Jared is the chief songwriter 30stm went through many different problems on their creative way. For example, 30stm signed a recording contract with Virgin Records Company, but this company was not pleased with the way of doing the contract. And in August, Virgin Records filed a $30 million lawsuit, claiming the band refused to deliver three albums as required by its contract.
Jared Leto is my hero because he is a talented and interesting person. In spite of the fact that he had many problems on his creative way he did not get depressed and he did not give up. He achieved his aim and a great success. Jared's personality influenced me greatly.
At first I hated going to music school, but now I go there with pleasure. I am keen on singing, playing the piano and writing verses. I also learn playing the guitar because I want to play like Jared. When I listen to his music, I am inspired to compose too. I watch TV programs and films with him and listen to his music every day, because I admire his music and acting. Jared is ideal for me. Thanks to him I became stronger and more confident.
Page created on 5/12/2010 12:00:00 AM
Last edited 5/12/2010 12:00:00 AM