Dr. Jan Pol
by
Andrea from Mission Viejo
"If you never try it, you'll never be able to say, 'Hey! It works!"-Dr. Jan Pol
While recently browsing through television shows during an ordinary weekend, I came across a show called "The Incredible Dr. Pol" on the National Geographic Wild channel. The show was about a veterinarian named Dr. Pol who runs the Pol Veterinary Clinic. I was surprised by how many clients he had and how he got along with every one of them. He was very determined to do the best he can along with the other staff. I've loved animals ever since I was a toddler and I have always wanted to pursue a career that had to with animals. I've changed my mind several times about which career to choose but I finally decided on becoming a veterinarian. After watching the show I was inspired to try my best and become a veterinarian who can help many people and their animals to the best of my abilities like my personal career hero, Dr. Jan Pol.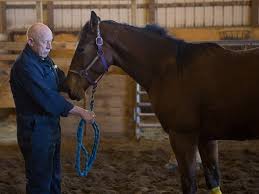 Veterinarians help sick animals get better and they also diagnose, treat, and research diseases. According to the Occupational Outlook Handbook website veterinarians must earn a state license and doctor of veterinary medicine degree from a veterinary college in order to become a veterinarian. Veterinarians get an average of $84,460 for an annual wage. Veterinarians work long hours and have to be able to respond to emergencies outside of scheduled work hours. The employment of veterinarians is said to grow about 12 percent from now to 2022 which is average. Most veterinarians work in clinics and hospitals but others also work in and out of the clinic. They would work in farms, laboratories, or classrooms like Dr. Pol who works in the clinic but also out in his clients' farms.
Dr. Pol grew up on a farm in the Netherlands where he was around many animals. When he was helping out on the farm, he had realized that becoming a veterinarian was the only career for him. Later on Dr. Pol attended Mayville High School in Wisconsin, where he met his future wife, Diane. He then went to Utrecht University in the Netherlands and graduated in 1970. In 1981 Dr. Pol opened the doors to his first practice in Michigan together with his wife. He has been helping many animals since then and is still doing so now. He will continue to help others until he retires, which he refuses to do so. As a result, he will help many animals and their owners in the future as well.
Dr. Pol helps animals and their owners in his veterinary clinic in Michigan. Before he had his clinic, he noticed that there was a decrease in dairy farms in Michigan. He realized that there weren't many veterinarians helping the farmers manage the health of their herds, so he wanted to help out all the farmers that needed him. Dr. Pol now has his clinic in Michigan and is helping to treat all their animals that need his help.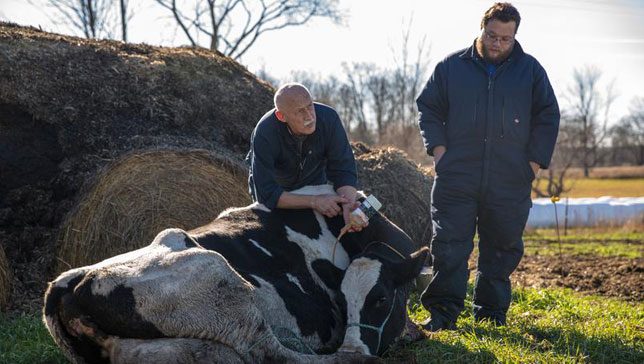 To reach my goal of becoming a veterinarian, I can set some steps that I could take in order to accomplish my main goal. First I can take a Regional Occupational Program (ROP), Animal Care, in high school. I could also get an internship with the help of this ROP class. In college I have to complete a doctor of veterinary medicine degree which could take about four years. I can go to University of California to complete the requirements. After I complete the requirements, I will hope to become a kind, hard- working veterinarian for household pets like my personal career hero, Dr. Jan Pol.
Page created on 1/4/2015 12:00:00 AM
Last edited 8/21/2018 4:21:11 PM
The beliefs, viewpoints and opinions expressed in this hero submission on the website are those of the author and do not necessarily reflect the beliefs, viewpoints and opinions of The MY HERO Project and its staff.
Related Links