Jack Prelutsky was born in 1940, in Brooklyn, New York. He attended Hunter College in New York City. He grew up in the Bronx in a working-class neighborhood made up of Jewish, Irish, and Italian families. He lived with his father, mother, and younger brother in a six-story apartment house where everyone knew everyone else, just like a small town.
As a kid, Jack hated poetry. He said he had a teacher once who gave him the impression that "poetry was the literary equivalent of liver; that it was good for him," but he didn't believe it. Jack didn't believe there was any purpose for poetry until he grew up and began to draw. He drew silly cartoons and wrote little poems for each one. His friend urged him to show them to an editor and, to his great surprise, Susan Hirschman believed he had incredible talent.
Prelutsky did many things, however, before he became a well-known children's poet. He worked as a busboy, furniture mover, folk singer, and cab driver before he settled down.
Still writing and illustrating books, Prelutsky currently lives in Seattle, Washington with his wife, Carolynn. However, he has also lived in Manhattan, Albuquerque, and Boston. He says that he plans on living in other cities as well.
Jack Prelutsky has written more than 40 books filled with children's poems. Some of the books he has written are Behold the Bold Umbrellaphant and Other Poems, The Beauty of the Beast: Poems from the Animal Kingdom, The Random House Book of Poetry for Children, Poems to Trouble Your Sleep, and The Queen of Eene. I happen to absolutely love two books he wrote: The Dragons are Singing Tonight, and Something Big Has Been Here. Bursting with imagination and creativity, Prelutsky has managed to compile numerous children's anthologies comprised of poems by other poets.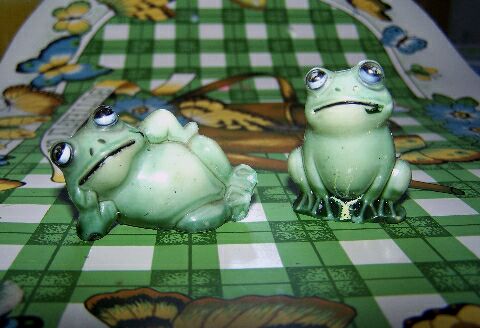 Jack has many interests other than writing poetry. He enjoys photography, carpentry, creating games, collages and "found object" sculpture. Prelutsky entertains himself by teaching himself to draw and create multimedia on the computer. He also collects art, children's poetry books, and frog miniatures. Jack studied classical music as a young man and still attends the opera and symphony whenever he gets the opportunity. He also loves to eat out!
Here's a poem by Jack Prelutsky:
I'm a Nasty, Nasty Dragon
I'm a nasty, nasty dragon,
I've been nasty since my birth.
When it comes to nasty dragons,
I'm the nastiest on earth.
I've a nasty nasty temper,
And my breath is nasty too,
I was nasty to my parents,
I'll be nastier to you.
It's my nature to be nasty,
Nasty, nasty night and day,
I will act completely nasty
If you're in my nasty way.
Yet I largely pass unnoticed
As I nastily go by.
I'm a nasty, nasty dragon
Just a nasty half inch high.
Page created on 4/2/2008 12:00:00 AM
Last edited 1/6/2017 7:39:50 PM