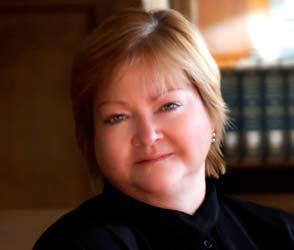 "There's no tragedy like the death of a child. Things never go back to the way they were" (Dwight David Eisenhower). October 7th, 1998, was a cold, bitter night in Laramie, Wyoming when Matthew Shepard was inhumanely battered, beaten, tied to a barbed wire fence, and left to die. It was about 5:00 a.m. on October 8th when Judy Shepard, his mother, received the phone call telling her that her gentle, gay son had been attacked in an inhumane act of hate and had been found nearly dead. He was only 21 years old, and his chance of survival was grim. At that moment, Mrs. Shepard was unaware that the news of Matthew's death was spreading like wildfire, and that her life would be drastically changed. She would go on to create the Matthew Shepard Foundation in late 1998, be instrumental in passing the Matthew Shepard Act, and establish the Campaign to Erase Hate. She did not know her son would die a martyr or that she would eventually travel the world to teach love and acceptance. Pushing past struggles and suffering, Mrs. Shepard became an inspiration. She did not know it yet, but she had sparked something big - a tidal wave of change and revolution that would lead to sweeping changed across the United States. Judy Shepard, driven by the brutal murder of her 21 year old gay son Matthew, went to great lengths to ensure that no one else would have to go through the same discriminatory hurdles that he did. She has given up all remnants of her past life as she tours the world speaking of compassion, determination, and how she made peace with her demons through the ultimate sacrifice of forgiveness.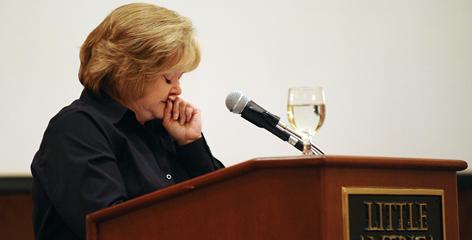 Mrs. Shepard showed forgiveness to everyone she came across, even to her son's killers - Aaron McKinney and Russell Henderson - the ones who deserved mercy and forgiveness the least. During the trial, Mrs. Shepard and her husband had to decide whether they wanted to be in favor of the death penalty or not. "I would like nothing better than to see you die, Mr. McKinney. However, this is the time to begin the healing process. To show mercy to someone who refused to show any mercy. Mr. McKinney, I'm going to grant you life, as hard as it is for me to do so, because of Matthew" (Kenworthy). Mrs. Shepard showed mercy to someone who did not. She saved the lived of people who killed her son. Forgiving her son's killers was the ultimate sacrifice, yet Mrs. Shepard did it anyway, fully knowing that "justice" had not been served. However, that is not what she wanted. An eye for an eye, a tooth for a tooth - none of that mattered to her. She knew it was time to move on, no matter how hard it may be. The public was stunned by Shepard's anti-death penalty stance. "To my knowledge, it was Judy Shepard's decision,' said, David Smith, a spokesman for the Human Rights Campaign and an adviser to Judy Shepard. 'I think it was the most stunning act of benevolence I've ever seen. In essence, Judy Shepard spared his life. It's a testament to her human spirit" (Kenworthy). That fateful day in the courtroom, Mrs. Shepard faced a choice - life or death, redemption or downfall, revenge of forgiveness. She could have shown no mercy, yet she graced the killers with life, believing that even the lowest of the low deserve at least some kind of chance. Her ability to forgive is what sets her apart from the crowd, because it means that she will never leave anyone out to dry, even people who have given her no reason to stick around. Judy Shepard believed that everyone deserved a second chance at life, no matter how vile and unworthy they may be.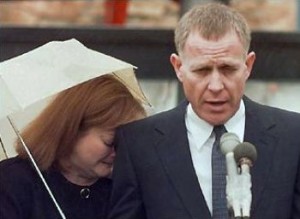 Mrs. Shepard's perpetual compassion for her loved ones lasted through each and every trial she went through, even when it would be easier to shut herself off. Instead of giving up on her family, she ignored the seemingly hopeless circumstances that brought her down. He was in a coma for five days, suffering from hypothermia and extreme damage to his skull and brain stem. When it became clear that there was no chance of recovery for Matthew and that the rest of his life would have to be spend hooked up to life support, a decision had to be made. "As I grabbed his hand and touched his forehead, I whispered to him, 'Honey, it's time for you to go home.' Then, as Matt's blood pressure clearly started to take a dive for the worse, we all held each other's hands as a nurse, following out DNR [Do Not Resuscitate] request, took the ventilator out of his mouth... just seconds later, everything stopped" (Shepard 132-133). Mrs. Shepard's decision to take her son off life support was a more charitable, humane act of compassion than most will ever know. It devastated her to do it, but she did it anyway, and why? Because it was what her son wanted. No matter how much sorrow she felt, she was willing to push her emotions aside to do what she hoped would have made her son happy. Pure, plain, and simple love and compassion was her only motive. She pushed through her own anguish to find peace for her son. Everyone has points in their life where they think that it is impossible to continue, and that they should give up. Some people do, but Mrs. Shepard's immeasurable compassion pushed her forward. "There are days when I think I can't go on. Then I remember Logan and Dennis, our extended families, and our wonderful friends - new and old. I know their love and support will sustain me. I know Matt would be very disappointed in me if I gave up. He would be disappointed in all of us if we gave up" (Shepard 207). Mrs. Shepard decided to carry on with her life because of her love for her son. She knew he would not be able to bear her giving up, and she loved him too much to shame his memory like that. The sorrow she felt towards the loss of his life was so great that instead of immobilizing her, it pushed her to new heights. Her empathy and sense of humanity never surrendered itself to hatred, even when the world surrounding her seemed to have bowed down. With everlasting compassion, Mrs. Shepard never withdrew the hope and love she had, even after grief ravaged her family.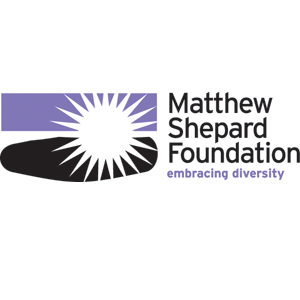 Even while enduring the sadness and hardships that come with the loss of a child, Mrs. Shepard was determined that no one else would have to face the same fate her son did. No matter how much time passed, Mrs. Shepard's conviction and courage to keep her son's legacy alive remained. "More than a decade after my son's death, it's the interest in his life that keeps me going. It's why I wanted to write this book. I wanted to make sure the truth was told" (Shepard 267). Mrs. Shepard wanted to make sure that her son was remembered for the right reasons. She did not want him to be some tragic, glorified saint. She wanted him to be recalled for whom he really was - a son, a brother, and a bright young man whose life ended too soon. She did not want him to be put on a pedestal in the name of justice, but she wanted him to be kept and memorialized in the minds of those who knew and loved him most. These reasons pushed her towards an unseen goal, which was the founding of the Matthew Shepard Foundation. "I gained a clearer understanding of what the Matthew Shepard Foundation needed to be. It could be about accepting people for who they are. We also wanted visibility and awareness: to let the folks like the thousands who had written Dennis and me know that they weren't alone. Having determined this mission. I knew I'd need to get this message across" (Shepard 264-265). Mrs. Shepard knew that doing something small would not be enough; she wanted to do something big and momentous that would reach thousands of people. She had a fire inside of her, lit by drive and passion. The Matthew Shepard Foundation was created in 1998. She used her love to form a more pure way of remembrance, one that might help many people in years to come by ensuring that no one else would have to go through what her own son did. Throughout her whole life, Mrs. Shepard worked incredibly hard to ensure the safety and protection of others, even while dealing with the death of her son.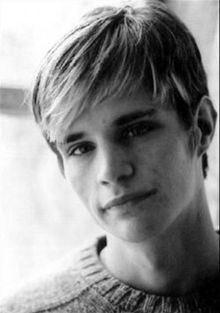 Instead of letting a tragedy bring her down, Shepard let it propel her to new heights. She gave up everything she had ever known to make sure that others knew how important compassion, acceptance, and forgiveness are. Shepard founded the Matthew Foundation and was crucial in passing the Matthew Shepard Act. Both of these things affected many lives and gave people mourning Matthew hope and light. Judy Shepard is a hero not because of what she has lost, but because of what she has gained from her losses. Nothing could stop her, and even hate and vengeance could not hold her back. Dwight David Eisenhower said that nothing is the same after a child dies. But after a child is slaughtered? Not only is everything different, but everything will always be different. There is no going back. But instead of focusing on her past and the pain trapped there, Judy Shepard focused on the future. She saw a better future, a better society, and she made her dreams her reality. People across the world were affected, even people who did not know Matthew. There was always that lingering question - What if it was me? It could have been me. It could have been anyone. One can free themselves from hate and violence, but they have no control over the people around them. That is the terrifying part. My Dad is gay, and what if it was him? What if something had happened to him? There is always a "what if", and that is why Shepard affected the nation as much as she did. The creation of the Matthew Shepard Act helped other people, even ones Shepard did not know, to escape that "what if". The Matthew Shepard Act states, "At the request of State, local, or tribal law enforcement agency, the Attorney General may provide technical, forensic, prosecutorial, or any other form of assistance in the criminal investigation or prosecution of any crime that. is motivated by prejudice based on the actual or perceived race, color, religion, national origin, gender, sexual orientation, gender identity, or disability of the victim, or is a violation of the State, local, or tribal hate crime laws". I will always be thankful to Shepard for eliminating the "what if" from my Dad's life. Judy Shepard is a hero because she is compassionate, determined, and forgiving. When her son was oppressed, she fought for equality rights. When her son was depressed, she did her best to brighten his life. When her son died as a result of grave brain stem damage, she saved his murderer's lives. When her son died, she began to live her life more than ever. And when her son became a martyr, she became a hero.


Works Consulted


Kenworthy, Tom. "Killer of Gay Student Is Spared Death Penalty / 'Act of Benevolence' from Victim's Parents." SFGate. Washington Post, 5 Nov. 1999. Web. 10 Dec. 2012.

Shepard, Judy Peck., and Jon Barrett. The Meaning of Matthew: My Son's Murder in Laramie, and a World Transformed. New York, NY: Hudson Street, 2009. Print.