John Tighe
by
Claire from Peterborough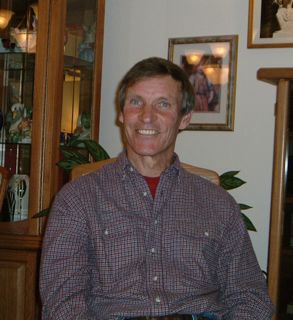 John Tighe was my neighbour for 10 years. His family had lived in the house beside mine for over 25 years. Even though I didn't get to know him very well until grade 4, I still noticed all the small things he did around our community. John was always shoveling driveways, bringing in elderly neighbours' garbage bins and keeping our neighbourhood clean. John always looked out for everyone in the community. He also made huge contributions to our neighbourhood. In 1994 John organized the planting of two groves of trees in the field behind our houses. Every year he pruned and protected the trees. John also made a community rink on the soccer field behind our house for 20 years. He started out in 1983 with only his garden hose hooked up to his kitchen tap. After a few years, John got a hold of some fire hoses and the rink doubled in size. John always took the rink seriously. Even when he was diagnosed with cancer, he was out at night flooding the rink. John always had time for me and everyone in the community. He cared for everyone and fought for the life he loved until the very end.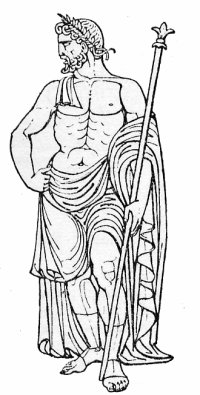 The word hero originally came from Greek mythology or folklore. Heroes were seen as people who overcame danger in the face of adversity. These days the word "hero" has changed a lot. Heroes are still viewed as courageous, self-sacrificing people, but heroes don't need to be demi-gods anymore. A hero can be a neighbour, a famous actor or even a family member. To me, a hero is an ordinary person who does extraordinary things. They just do what is instinctive to them in dangerous situations. Heroes don't bask in the glory of their actions. Heroes are persistent, responsible, honest, trustworthy, courageous, brave, intelligent, logical, selfless, humble, mentally strong and self-confident. I feel that John Tighe fits all of these characteristics. He took on the responsibility of getting the trees planted and making the rink every year. During John's fight with cancer, he was courageous, persistent, brave and mentally strong. He never gave up. Even when he was having chemotherapy, he never stopped fighting.
John Tighe was born January 15 1946 in England, but lived in Peterborough for most of his life. John met his wife Mary at St. John Anglican Church. They moved into the house beside mine over 25 years ago and had two boys: Philip and Brian. John was an ambulance driver for over 25 years. He had a series of small strokes while I lived here, but always came back with even more will to make as much out of life as possible. Shortly after Christmas 2005, John developed cancer. John fought hard against the disease and was even out flooding the rink during treatment. Sadly, on May 29th, 2006, John died. His funeral was very touching and everyone appreciated the chance to remember John.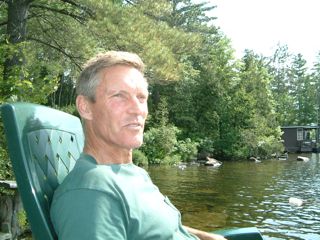 I first really got to know John in grade 4. It was when he got his second dog, Jetta. When Jetta was a puppy I would always go over to their house to play with her. John and I spent lots of time in the back field with Jetta, walking around and talking. One memory I have of John is when he gave me a few small pieces of money he had found on the ground. The money had been squished by a car and had the tire marks imprinted on them. This was a special gift to me because it was something John had found and thought of me. He knew I would find it interesting and made the effort to give it to me. These small acts of kindness might not seem like much, but they are just enough to brighten someone's day. John was always doing small little things to try to make people's lives better. Every once in awhile John would make butter tarts and always saved some and brought them over to our house for us. He always had time for me. John was never pushy or impatient. He was always there, ready to help you.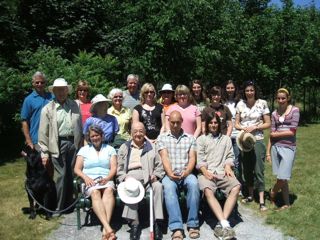 John has inspired me in so many ways. He has helped me see that you don't need to be famous to make a difference in the lives of many. All you need is a big heart and lots of perseverance. John always wanted to make people's lives better. He was always out around the community helping wherever he could. I hope I will be able to make as much of a difference as John did in his life. Our family has already taken up the task of making the community rink. Everyone who was lucky enough to know John realizes how rare a person like him is. John never asked for anything back for everything he did around the community. It was all from the goodness of his heart. John was truly a special person. I feel very privileged to have been able to get to know John and to appreciate all the wonderful things he did.
Page created on 3/7/2008 12:00:00 AM
Last edited 1/5/2017 5:01:33 PM
The beliefs, viewpoints and opinions expressed in this hero submission on the website are those of the author and do not necessarily reflect the beliefs, viewpoints and opinions of The MY HERO Project and its staff.