"We can't all be heroes because some people have to sit on the curb and aplaud the true ones"
A hero is someone who does something strong, thoughtful, or courageous in a selfless manner to help someone or something through a time of difficulty. A hero is able to conquer their fears and achieve each task that is placed before them with a positive outlook. They will rise above and become a leader and role model for those people who are inspired by them.
Yes it is important to have a hero because a hero is someone that you can aspire to be like. It gives you someone to look up to and encourages you to look at situations in a positive manner. Heroes provide a good role model for anyone looking to become a leader. When faced with a difficult situation, heroes provide a source of inspiration to the people looking to be like them.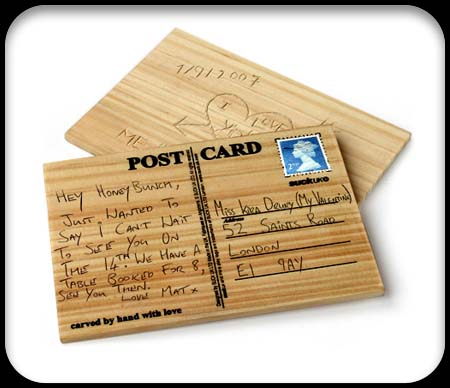 The character from the book that I believe could be considered a hero is Jacob Todd. The reason I believe he could be a hero is because he discovers himself by the end of the book. On the way to finding yourself "One does not sing out of happiness" (Chambers 288). This quote exemplifies Jacob because he didn't have an easy time finding himself. He ran into many tough points in his journey. When Chambers wrote about Jacob growing he stated "Growing up is, after all, only the understanding that one's unique and incredible experience is what everyone shares" (201). This tells how Jacob shares his experience with others, but still grows while in the process. He finds who he really is and sees his true colors. Chambers also stated "We become what we behold" (80). By this statement, he is explaining to the reader that Jacob is able to become what he is truly destined to be. This quote, along with many others found in the novel "Postcards from No Man's Land," are reasons why I consider Jacob Todd a hero.
I believe Jacob Todd should be inducted into the Hero Hall of Fame because he shows all the qualities of a good leader. He is a strong leader because he is able to conquer any task placed before him. He is a great role model because he can show people the right way to move on with their lives. He is also a great hero because he is strong when it comes to difficult tasks. One of these tasks he is faced with in the book is that he has to visit the grave of his grandfather. He is saddened by this occurrence but is tough enough to conquer through it. He has many courageous values and should become the next new leader in the Hero Hall of Fame.
1.Q-Who is your personal role model?
A-My grandfather because he was able to fight in such a gruesome war. It is very heroic that he would fight for his country and do this because of what he believed would be right for himself and his fellow Americans.
2.Q-Who do you value the most?
A-My grandmother because she pushes me to do things that I would not usually do. She pushed me to come to Amsterdam and learn about my personal heritage.
3.Q-What was your first impression of Gertruii?
A-She was a kind lady with many great stories to tell. She was very interesting when she talked about how she helped my grandfather through his experience in the war.
4.Q-Do you believe in yourself?
A-I believe that you should always have courage to conquer new and exciting tasks. I believed in myself when I became a new person and began to show my true colors.
5.Q-What was the most heroic time in your life?
A-When I got to find myself personally and feel accomplished by it. It made me feel good on the inside knowing that I was content with myself.
6.Q-Did you enjoy your visit to Amsterdam?
A-I enjoyed seeing where my grandfather was buried and learning about his past. I was really fascinated by Gertruii and her amazing stories of her time caring for the wounded.
7.Q-Does anything inspire you?
A-I think when people act out of kindness it makes me feel inspired to do more for the community. It shows me that I'm not the only person that is doing good for the community.
8.Q-Who is the most inspirational and heroic leader you can think of?
A-Franklin D. Roosevelt. The reason I chose him is because he helped the United States out through one of their toughest times and was ill while doing it. He had polio and showed that even someone who is sick can help the country out in a time of toughness.
9.Q-What makes you go on with your life?
A-I think the most important reason I still walk with my head held high is because I know there are other people dreaming and building on the horizon of what the heroes of today have already accomplished. They will move into new frontiers and move on with a great and prosperous life.
10.Q-What has your trip to Amsterdam inspired you to do with your life?
A-I'm a new person now and will become a leader with different tasks placed before me. I will go to other potential leaders and heroes and begin to help them find their capabilities so they can become heroes like me.
Page created on 4/15/2011 12:00:00 AM
Last edited 4/15/2011 12:00:00 AM
Extra Info
I loved the way the book ended and really would like to have read more into the new relationship between the two. I want to investigate more into this author and learn about the other books that he has written. This book has inspired me to become someone's hero. I hope if others read this novel they will become inspired to become a hero themselves.