Even in the darkest of times, someone brought a forth the light to the end of the tunnel. That someone was John Ronald Reuel Tolkien, showing everyone his best traits in the darkest times of this world's history. Through Tolkien's efforts of inspiring others, and showing people how to imagine and escape from life, Tolkien should definitely be looked upon as being a hero.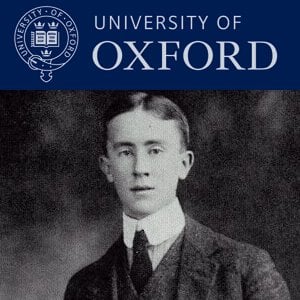 Tolkien was born in 1892 in South Africa. In his early childhood, he moved to England for a lengthy visit. Before fighting for Great Britain in World War I, he married Edith Tolkien at the age of twenty two. Later on, he majored in philology and Anglo-Saxon (old English) at the Oxford University of England. In 1937, he wrote his first book named the Hobbit which was published later that year. With great success he began writing a trilogy based around the Hobbit called The Lord of the Rings. Tolkien retired from writing in 1959 and died of old age in 1973 after being over 81 years old. Unfortunately, it wasn't until after his death that his works became very popular, and people learned of his true creative and heroic genius.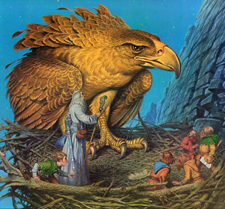 Tolkien expresses creativity in a variety of ways and there are many examples to illustrate this. This statement "He created his own world of fantasy which held in it a number of books such as the Hobbit and the Lord of the Rings trilogy." Tolkien has a gift of being able to paint an in-depth image in one's mind without overwhelming the reader. This proves just how creative and gifted he truly is. Another way of showing creativity is in his writing. John Ronald Reuel Tolkien portrays his unique talent by taking a risky edge in his writing. "Going 100 plus pages on one subject in the book, leaving everything all the other subjects out, that's unheard of, nobody would even think to do that"(Fellowship of the ring movie commentary). Few authors, if any would be able to pull this risky move and this proves just how creative he is. Through Tolkien's different styles of creativity, he has shown how truly unique he is from the rest of the world; inspiring others to be creative and unique in their own ways.
Another heroic trait that Tolkien possesses is the ability to link imagination with reality. Tolkien studied ancient English languages and used this knowledge to create unique languages for his characters in his books. This shows how much of a genius Tolkien is in his writing. Next, Tolkien engulfs readers in his world, making them want more and more. "I think Tolkien can be considered a hero because he has the ability to make his readers dream and escape from reality, and this is a very rare and precious talent"(myHero.com). This shows that Tolkien has this talent to free readers from reality, for at least a short while letting them forget their problems and bring them into a joyful and exciting fantasy world. This is truly a heroic trait because Tolkien makes other people happy and also makes their imagination explode with new ideas.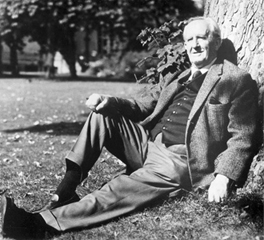 Because John Ronald Reuel Tolkien has done so many great things for this world, including acts of kindness, creativity, and expanding the imaginations of others, he should be considered a hero. "I have to say, I hope we can accomplish things greater than our heroes" (myhero.com). Tolkien inspires everyone around the world to express their unique traits and to be creative and imaginative; for that he deserves to be called a hero for that.
Sources Consulted
Jackson, Peter, Dir. The Lord of the Rings" Fellowship of the Ring Commentary. Dir. Peter Jackson." New Line Cinema: 2001, DVD.
Kolich, Augustus M. "J.R.R. Tolkien." Discovering Authors. Online ed. Detroit: Gale, 2003. Student Resource Center - Gold. Gale. DEL NORTE HIGH SCHOOL. 19 May.2010.

"Overview of J(ohn) R(onald) R(euel) Tolkien." Discovering Authors. Online ed. Detroit: Gale, 2003. Student Resource Center - Gold. Gale. DEL NORTE HIGH SCHOOL. 19 May. 2010.

"Tolkien, J(ohn) R(onald) R(euel) (1892-1973)." Discovering Authors. Online ed. Detroit: Gale, 2003. Student Resource Center - Gold. Gale. DEL NORTE HIGH SCHOOL. 19 May. 2010.

"Tolkien, J. R. R. (1892-1973)." Discovering Biography. Online ed. Detroit: Gale, 2003. Student Resource Center - Gold. Gale. DEL NORTE HIGH SCHOOL. 19 May. 2010.

For more info on Jrr Tolkien, you can go to these following sites:

https://www.tolkien-online.com/

https://www.tolkiensociety.org/tolkien/biography.html

https://folk.uib.no/hnohf/howmany.htm
Page created on 5/27/2010 12:00:00 AM
Last edited 5/27/2010 12:00:00 AM