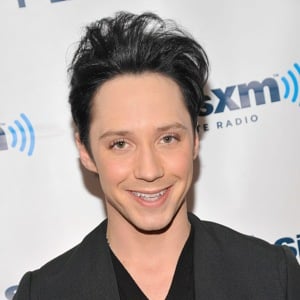 "He is a force of nature, with all of his fabulousness swirling around him like the eye of a storm. Johnny has given courage to all the little boys and girls out there who want to pursue their dreams. Thank you Johnny Weir for making the world a more welcoming place, and for your brave determination to be who you are." (Lieberman) Johnny Weir truly is different than most famous athletes, and he portrays an image like no other that sets him apart in a way that inspires many. He reminds us that being who we are destined to be is truly ravishing. Johnny Weir is a world famous Olympic figure skater and role model to young children. Johnny started figure skating at the age of twelve on a frozen Amish cornfield and quickly won National Championships sending him into the Olympic team. Weir rapidly became famous winning silver and bronze medals in Olympic competitions in Italy, Canada, and the United States. When Weir realized how much media attention his persona, style, and sexuality got he became an icon joining numerous organizations. "I live my life the way that I want it to be lived, I live the way that I think is appropriate and in a way that makes me happy. As a figure skater, I live in a very small, secular bubble world. And living in that world you don't really realize the impact that you have on people." (Johnny Weir) Joining as many organizations as possible is not what defines a hero. The courage and selflessness of devoting time and taking criticism for what they believe in is what makes someone a great person. Having these traits can assist someone in relating to others, such as fans, to feel as though they are being protected by someone with much power that can help them make a change. Through Johnny Weir's numerous awards in both figure skating and Human Rights work he exhibits a courageous, caring, and hard working persona.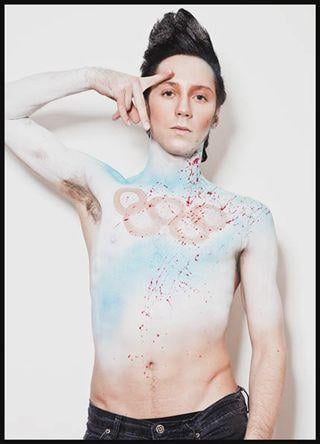 Johnny Weir exudes much courage in showing children and young adults who struggle to be themselves that being unique is such a beautiful and rare thing. Johnny Weir chose to be unique and daring; resulting in him partaking in many Human Rights campaigns, and being a very popular hero to those with a dissimilar fashion sense: "Weir, a self-described effeminate person who likes 'sparkly things,' gets to the heart of what men don't like about the sport, and also takes a dig at America's favorite pastime." (Ferry). Johnny, being a "self-described effeminate person", embraces his way of fashion and conquered a great amount of peer pressure in changing who he truly is: different. In this quote they claim that he "gets to the heart of what men don't like about the sport". People are so annoyed with the femininity of the sport; yet Johnny Weir stays true to himself no matter the hate that comes with it. Weir radiates with courage in everything he does both on and off the ice. Through much media attention, Weir has been able to become a very strong leader in Human Rights Organizations: "Johnny Weir has been named grand marshal of the 2011 L.A. Gay Pride Parade. Johnny lives a life with a defined purpose, is dedicated to helping young people and is not afraid to be himself, sometimes not always an easy thing for a world-class athlete," (Rodney Scott). Being the leader of the Pride Parade really demonstrates how passionate Weir is in helping people be comfortable with who they really are. Scott summarizes Weirs persona beautifully when he writes, "dedicated to helping young people and is not afraid to be himself". Johnny does dedicate his time and efforts in helping people be unique. It is very rare that someone growing famous so fast will stay true to who they really are, and it's people like that who are such great heroes and leaders.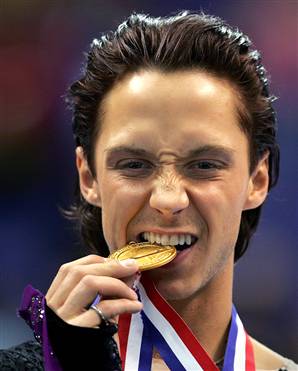 Johnny Weir can at times come off as a pompous, self-centered man but when it comes down to it, he is one of the most caring people and he makes sure to balance his skating time with making sure everyone has the opportunity to live out their dreams of being themselves and having human rights.Johnny Weir has inconceivable skating talents and he is able to balance his time beautifully in doing what he loves while at the same time making sure that his fans that look up to him are being treated equally: "Johnny has put his fame to good use, balancing performances in skating shows around the world with appearances at various benefits and charity events across the US" (figure skaters online). Figure skating magazine agrees that "Johnny has put his fame to good use". Johnny has not been blinded with fame and lost himself entirely; instead he took his fame and used it to his advantage in shining a light towards gay rights activists. Johnny's career is in figure skating and he makes sure to not spend his whole time with it but spend time on working with organizations that deal with things that are somewhat personal to him. Johnny Weir is so caring towards numerous organizations that go beyond Human Rights, that make him an even greater hero, and it shows through the awards he has received for being such a caring person. "In 2010 he again earned the Readers' Choice Award for Skater of the Year. In fall 2010, Johnny was honored by the Human Rights Campaign-Seattle with the HRC Visibility Award. In June 2011, Johnny was selected as Grand Marshal of the Los Angeles PRIDE Parade" (Hernandez). Numerous skating magazines rave about Johnny Weir who, "again earned the Readers' Choice Award for Skater of the Year". Johnny is known for more then his great skating ability. Johnny is not afraid to stand up and fight for his beliefs no matter how hard the media is on him. Johnny sets an example for other celebrities out their that in the beginning, standing up for yourself may be difficult but in the end people learn to love you for who you are and they become more open with the type of person you are.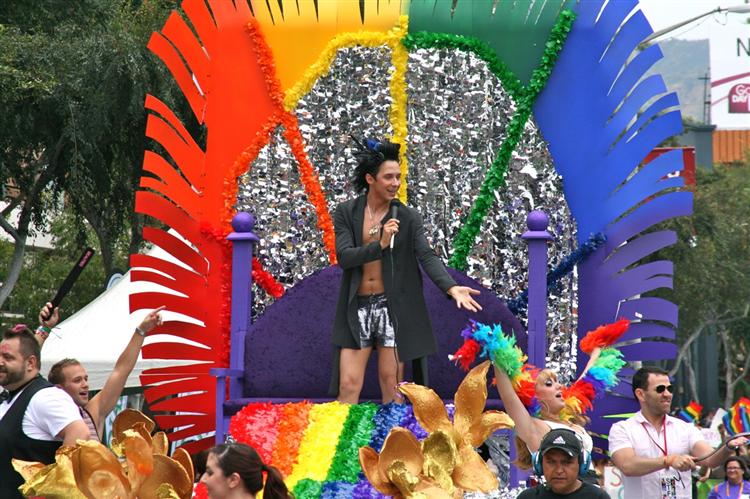 Johnny Weir is a very hard-working man, not in how many organizations he is a part off, but how much effort he puts in everything he does. Johnny makes sure that his reason in doing things is heard and to let the young children know that being different really is not a bad thing. "[I'm] representing our brothers and sisters all over the world - and even in America - who are still discriminated against, still don't have equal rights as Americans. I'm here with love for everybody. I'm so, so proud." (Johnny Weir) Johnny says that he is " representing our brothers and sisters all over the world". He is merely saying that he is there to speak out for all the people around the women gay or lesbian anyone feeling discriminated in any way. "Who are still discriminated against, still don't have equal rights as Americans. I'm here with love for everybody. I'm so, so proud". For Johnny to say he is proud of his fans is something you do not here often. He praises his fans for standing up for themselves and taking action along with him in equality for all. Johnny is flying all over the world constantly going to charity events and working on his figure skating. It is sometimes hard to remember under all that fame he still is the skater who practices countless hours everyday. "Weir is a three-time U.S. champion (2004-06)". This alone just gives you a taste of how amazing he is at figure skating and how natural his talents come to him. "2008 World bronze medalist ... Won the 2001 World Junior championship .... Placed fifth at the 2006 Olympic Winter Games and sixth at the 2010 Winter Olympics ... Earned the bronze at the 2008 and 2009 Grand Prix finals ... Has a U.S. silver medal (2008) and two U.S. bronze medals " Johnny competed in many different competitions and although has sometimes fails, always seems to get right back up and rise again. Johnny Weir is so well rounded in everything he does. He just radiates so much courage, and a caring, hardworking persona. He is a true hero to young people in many different situations and a great hero.
Johnny Weir sets a persona that is caring, courageous, and hard working, through his awards in figure skating and the many organizations he takes part in. Johnny Weir sets himself apart from all the other famous athletes and celebrities in the way that he embraces his sexuality, and style to help young children learn that they need to be themselves and not change for everyone. Johnny Weir's visibility towards people that struggle with feeling comfortable with being their true selves is immeasurable. Johnny states: "'I never think of myself as an activist in any capacity, but I am glad that people can find strength and inspiration in my triumphs and defeats.'" He became more open following the recent epidemic of gay teen suicides hoping his story would help others. Among the numerous charities he supports are The Trevor Project, Elton John AIDS Foundation and UNICEF. Johnny inspires me to help people understand the struggle young teens face in things like their sexuality. People all over the world look up to Johnny Weir to be odd and out there and unique so that people will become more accustomed to people who chose to live life differently as Johnny was able to. Johnny Weir truly is like no other in everything he sets his mind too. Johnny puts a twist on things like his skating and his Human Rights movements. Johnny is an amazing activist and is a beautiful role model to young teens everywhere who are not comfortable with being themselves and feel as though they need to change to be accepted into society.
Works Consulted
Ferry, Jonathon. "Johnny Weir Says Men's Figure Skating Is Not a 'Gay Sport'" AOL News. Aol News, 2012. Web. 28 Mar. 2012.
Hernandez, Greg. "GREG IN HOLLYWOOD." My LA Pride Parade Recap: Johnny Weir a Proud Grand Marshal; Margaret Cho Proud of LGBT Community. 2012. Web. 12 Apr. 2012.
Icenetwork.com." : Skaters. Ice Network, 2006-2012. Web. 27 Mar. 2012.
Johnny Weir. Figure Skaters Online. Web. 27 Mar. 2012.
Johnny Weir." Gale Biography in Context. Detroit: Gale, 2010. Gale Biography In Context. Web. 27 Mar. 2012.
Johnny Weir." US Figure Skating. United States Olympic Committee, 2012. Web. 27
Page created on 4/20/2012 12:00:00 AM
Last edited 9/20/2018 9:02:53 PM
Related Links
Johnny Weir
- My hero created his own blog in alliance with Figure Skaters Online listing events and awards helping you follow Johnny
METROWEEKLY
- More information on how Johnny handles people opinions on his sexuality
AOLnews
- See how Johnny handles the stereotypes people set with figure skaters
icenetwork.com
- More in depth on the gala on Johnny's Dare to Be Different