Jarome Iginla
by
Jordanna from Calgary, Alberta, Canada
"I'm excited to continue my career with the Flames and help this team finish what we started in the 2004 playoffs." - Jarome Iginla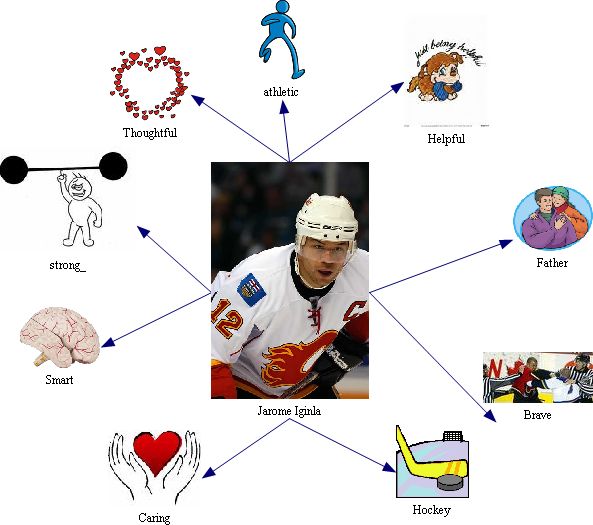 My hero is Jarome Iginla. Jarome Iginla was born on July 1st 1977 which was on Canada Day, in Edmonton Alberta. Jarome's full name is Jarome Arthur Leigh Adekunle Tig Junior Elvis Iginla. His nickname is Iggy. They named him Jarome because his mom wanted a unique name (not Jerome), Arthur Leigh, because that's his dad's middle name, Adekunle because that's his dad's name in Nigerian, Tig because that's his African grandfather's name, Elvis, his dad's shortened name and Iginla which is his dad's last name which means "big tree" in Yoruban. Yoroban is the African language of his Nigerian father. "Nine years before Jarome's birth his mother, Susan Schuchard, moved with her family from Oregon." Her parents Rick and Francis headed north and fell in love with the area called Edmonton, and decided to stay to raise their eight children. "In the mid 70's Susan met a student from Nigeria named Adekunle Iginla. Canadians had a hard time pronouncing his name" so they legally changed his name to Elvis. They married and had Jarome who was on only child. They split up in 1979. Elvis stayed in Edmonton and went to law school. Jarome's grandfather who looked after him a lot introduced him to sports. He encouraged him to become an athlete. Every year his grandfather took Jarome to a baseball game. Therefore, Jarome's first love in sports was baseball and he was really good at it. He pitched, caught and played a terrific shortstop. In Canada, baseball is a distant second to the sport of Hockey. Many children are on skates as soon as they can walk. Jarome began to play at the age of six. A year later his grandfather enrolled him in an outdoor floor hockey program. By the age of eight, Jarome is in an organized hockey league. Jarome's favorite team was the Edmonton Oilers. They were in the middle of winning four Stanley Cups and had some of the greatest players like Wayne Gretsky, Mark Messier, Paul Coffey, Jari Kurri and Grant Fuhr. They were all his idols. His favorite player was Grant Fuhr, the teams goalie. They both shared an African heritage. Jerome had other ideas. After switching from goalie to forward he like to get the puck in the net rather than save it. Soon after he decided he wanted a career in pro hockey. In his first season of pro, he was a Wing. He lead all midget players in Alberta in scoring. He got married to Kara and had 3 children named Jade, Tij and Joe. When Jarome was in school though, he really liked music. His grandmother was a music teacher who told him he had music in his heart. Jarome had to choose between his 3 loves. Baseball, hockey and music. He of course chose hockey.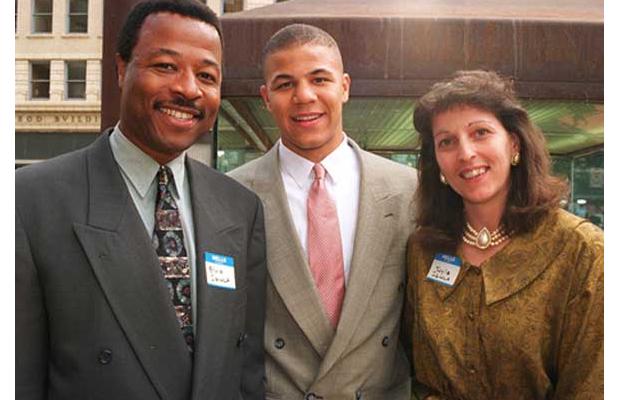 Jarome's life was remarkable because he was the NHL's first black scoring champion which was brave. He didn't let anyone get in his way because he is such a strong player. He was also the first black player to be the captain of a team. He is admirable because he is the captain for the Calgary Flames hockey team and is a great role model for them as well as standing up for them which makes him helpful to the team. He reached the 50 goal mark twice and netted 35 more goals in six seasons. He was drafted to the Calgary Flames because the Dallas Stars wanted to get Joe Niewendyke who was a 50 goal scorer. So Jarome and another draft choice were sent to Calgary. Jarome is a great athlete who lead the Flames in goals and scoring in 2001-2002 and played in his fifth All Star game this year. Other things he's won are two Memorial Cups in Junior hockey league, a gold medal in the World Junior Championships, the Art Ross Trophy for 2001-02, the Maurice Richard Trophy in 2003-04 and the King Clancy Memorial Trophy in 2003-04. Every goal Jarome gets, he donates 2,000 dollars to the Kidsport charity which provides hockey equipment for underprivileged kids. So far this year Jarome has got 30 goals which means he has thoughtfully donated 60,000 dollars to Kidsport this year already. This is probably because he has three children and is a really great, caring person. "He also works with the NHL's diversity task force in trying to spread the game of hockey to places where it has never been popular" which is very smart of him. The obstacle that proved to be most difficult in his life was that his parents got divorced. The quality that proved most helpful was all the support that he got from his grandparents who gave him the chance to get so many talents. The three most important lessons that I've learned are that he is a great leader. He donates not only money but his time to the community and he is a good family person and a great father. Yes, I do believe that you should judge a person's life by their enemies, but he is too good of a person to have enemies, except players from the other teams who are jealous of him which probably makes him play even harder. It was very true that Jarome had encouragement through his life by his grandparents and his parents.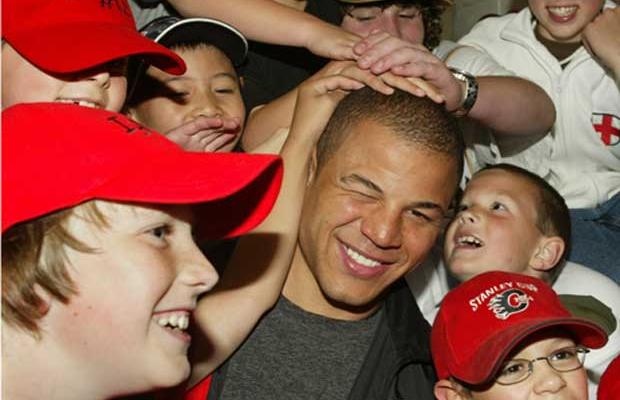 I think a hero is someone who encourages people to be the best they can be. A hero is different from being somebody who is well known because a hero is someone you can rely on to help you and believe in you and they try to encourage you to be the best that you can be. I believe that Jarome Iginla is a hero because he works with a really good charity for kids and helps them to do what they want to do even though they can't afford it. Two of Jarome's heroes are, Lemieux and Sakic who are two excellent retired hockey players. Jarome has lived in Calgary Alberta during his later years. Jarome Iginla is still alive, playing for the Calgary Flames and still living in Calgary. His parents are still living and will often come to watch his games. Awards that Jarome has won are, in 2002 he helped in the Canadian hockey team win in the Olympics a Gold Medal in hockey for the first time in 50 years. In 2002 he was a 50 goal scorer with the Calgary Flames. He has won 2 medals as part of the Team Canada hockey program. I picked Jarome Iginla as a hero because he is very helpful, caring and kind and is a great leader. It is really amazing what he does to help other people. And I love watching him play hockey. I have learned that he is very dedicated to the sport of hockey and because of his popularity that he has, he is able to help a lot of people with their sports when he donates $2,000.00 to Kidsport. I have also learned that Jarome Iginla is a big part of the Flames team because of his leadership role. These are the reasons why I chose Jarome Iginla as my hero.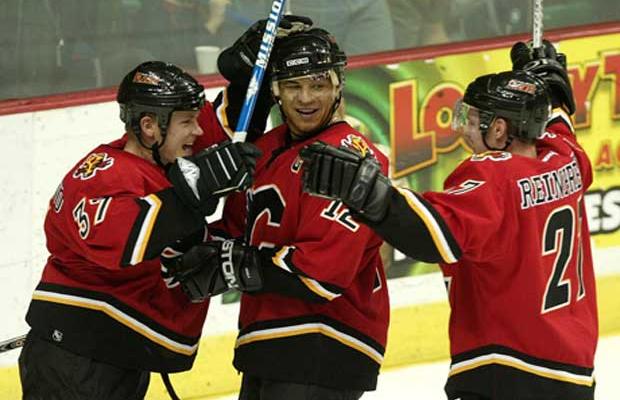 I really enjoyed researching Jerome Iginla because I have been following the Calgary Flames since I was a little kid and it was really great learning about a hockey players life. Especially one as famous and talented as Jerome Iginla. I would love to be able to help donate money to Kidsport hockey. I think it would be really cool to help kids be able to play hockey that can't affort it. My brother plays and is really lucky to have my mom and dad's support. He may just be the next Jarome Iginla????
Page created on 4/30/2009 12:00:00 AM
Last edited 4/30/2009 12:00:00 AM
The beliefs, viewpoints and opinions expressed in this hero submission on the website are those of the author and do not necessarily reflect the beliefs, viewpoints and opinions of The MY HERO Project and its staff.