When he was eighteen years old, Erich Jarvis stood at a crossroads: should he be a professional dancer or a scientist? Very different directions, clearly, and Jarvis' choice - to go to college and pursue a scientific education - led him on the path towards becoming one of today's brightest young stars in the field of neurobiology. Not only is Erich Jarvis' personal story compelling, but his dedication, perseverance, and enthusiasm for his field of science is also truly inspiring.
Born and raised in Harlem, New York, Jarvis was surrounded by the arts: his father and mother went to a music and arts high school, and were both musicians. His grandmother danced at the Cotton Club, the cabaret made famous during the Harlem Renaissance. According to Jarvis, becoming an artist himself was natural. He attended the prestigious High School of the Performing Arts in New York City, a launching pad for the careers of many famous actors and musicians. He majored in dance and won scholarships to the Joffrey Ballet and the Alvin Ailey Dance School. While striving to be professional artists, students at the High School of the Performing Arts also learn the core courses taught at traditional high schools. In this school of six hundred students, where he spent half the day dancing, Jarvis also became interested in science- an interest he believes grew out of his earlier childhood fascination with magic. "Before I was a dancer, I was hoping to be a famous magician. I had a curiosity in things unknown. Not so much about science than about how things work, like magic tricks."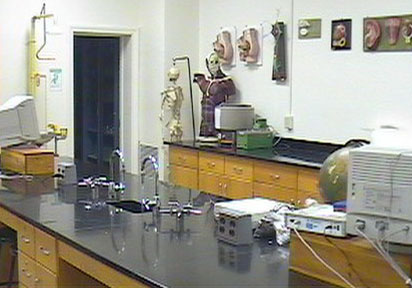 Before long, Erich Jarvis became an integral member of Rudner's research team and, by the time he left Hunter College, he was named a co-investigator on six of her research papers – a significant accomplishment for an undergraduate. In his graduation year of 1988, Hunter College was 60% minority, but, according to Jarvis, looking at Ph.D. programs at other schools, he noticed an altogether different demographic. "I saw that there weren't many black people applying to grad school. People like me were really being sought after; departments would call me and say that if I didn't attend their program, they wouldn't have a black in their department that year." Acknowledging the pressure he felt, Jarvis said: "I think that's when I realized that the color of my skin would never be neutral. It would always be an advantage, or a disadvantage, and that saddened me."
Eventually Jarvis chose Rockefeller University, also in New York, because of the university's focus on training leaders in science, and also the large amount of independence it grants researchers in the lab. This was important to Jarvis: "As an undergrad, I already had lots of lab experience, so I wanted the chance to play around in the mud. I had also received a grant from the National Institutes of Health, called "Minority Access to Research Careers" so I had money to spend on my own research." Jarvis also wanted to approach questions about brain function in new ways. "I was fascinated- how does the brain work? It generates such complex behavior. I went at my choice of subject purely by fascination. But looking around at different labs, I wasn't quite satisfied by what people were doing. There wasn't too much molecular biology in neuroscience, the study of the brain. And I thought: here's my opportunity to apply my molecular biology training to learn about brain behavior."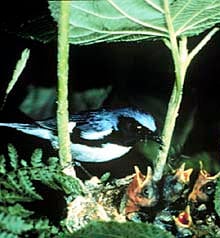 Erich Jarvis' choice of Rockefeller University was also fortuitous in that it enabled him to meet and work with Dr. Fernando Nottebohm, a professor renowned for his work studying the brain circuits used for vocal learning and song production in birds. The way birds learn to sing is similar to the way humans learn to speak, and Nottebohm and other scientists looked to birds to learn more about the human brain. Jarvis was one of a group of students who brought a molecular biology background to the lab, and their work with songbirds, looking at the genes that control learning, was the first of its kind. Previously, scientists used classical conditioning, experiments designed to introduce a stimulus to an animal and then observe its response, to learn about biology and behavior. Most of the time, these stimuli are artificial, and artificially timed as well, and therefore the results may not be optimal. While working on his Ph.D. thesis, Erich Jarvis decided to observe the brains of birds behaving naturally, and this is when he spotted large changes in gene activity. "If I let the birds form behaviors as they would naturally, I saw dramatic changes in the brain as the genes yielded their secrets," says Jarvis. He has found this work with songbirds, and its implications for human learning, so interesting that it remains his focus today, in his own neurobiology laboratory at Duke University in Raleigh Durham, North Carolina, where he also teaches. Jarvis and his fellow researchers at Duke University are exploring the molecular pathways involved in the production of vocal learning, including the evolution of vocal communication and the way speech and sounds are remembered - their findings in songbirds will have implications for our understanding of the human brain.
According to Jarvis, when birds produce learned song, products of specific genes accumulate in the brain. This increase in byproduct is very rapid, and can happen in as little as five minutes; in the areas of the brain that process sounds, these increases occur at very high levels. Only 3 of the 23 groups of birds exhibit the ability to learn vocalizations: hummingbirds, parrots, and songbirds. "These birds demonstrate the involvement of a hereditary component to learning, but if you raise young birds with adults of another species, they will also learn the other species' song," says Jarvis. His major goal as a scientist is to decipher the molecular basis for these circuits of learning, which will include human language. Therefore, he will need to study all "vocal learners", a term for which only 4 of 28 orders of mammals apply: cetaceans (dolphins, whales, porpoises); bats; birds; and humans. Clearly, this is a major undertaking, but Jarvis has already secured support by way of the National Institute of Health's Pioneer Award, an incredibly prestigious new grant "designed to support individual scientists of exceptional creativity who propose pioneering approaches to major challenges in biomedical research" (NIHroadmap.nih.gov). One percent of applicants receive the award, which is worth $500,000 for 5 years.
Looking over The MY HERO Project website, Erich Jarvis says that many of the scientists listed have inspired him in his own career. He names Einstein and Barbara McClintock specifically. Closer to home, he cites his mother and grandfather as major influences on his personal success; the reason he chose to become a scientist was, after all, to make an impact on the world like his mother taught him to. Anyone reading his curriculum vitae, with its list of grants and awards and published papers, will be impressed by the accomplishments Erich Jarvis has made in the field of neurobiology at such a young age. Those who know that he grew up with an artistic background, with little training in academics and a remedial start to science, who know that he came into his discipline simply by making his mind up to do so, are all the more impressed. To hear Erich Jarvis talk about what he has achieved, it all seems easy. "What I like about academics and research is that you're constantly able to play. You're always doing something to discover, and that makes it more of a fun business than anything else," he says. To the budding scientist, he offers this advice: "Go with what fascinates you most- and focus on it. Don't stop. The strengths you'll need are discipline, stamina, and a curiosity about the unknown."

Jarvis' big turning point, his moment of debate, came a few days before his high school graduation. After his senior performance, he was offered an audition for the Alvin Ailey Dance Company. Although Jarvis dreamed of becoming a professional dancer, he had also applied to colleges, "as a back-up." He made the decision to attend New York's Hunter College over a professional dance career, he says, because "I realized I would have a bigger impact on the world if I became a scientist. It wasn't a choice of which field I could succeed in – I simply wanted to make a positive impact on the world, which is how my mother raised me. I was taught to dream big."
Even though his education prior to college focused on the performing arts, Jarvis believes it prepared him well for his scientific training. His high school taught him to be disciplined, and to keep trying at something if he failed. Dancing for hours at school, and then after school with professional dance ensembles, fostered in him a tremendous work ethic. Once he matriculated Hunter College, Erich Jarvis threw himself into his new course of study with equally full force. He joined a program for students whose performance was not at a high level, but who nevertheless showed potential, and registered for math and biology classes, immersing himself in study- even enrolling in remedial courses during the summer to bring himself up to speed.
Jarvis chose to study math and science because he was interested in two academic fields: the study of the brain and the origins of the universe. "Being a bio and math major would satisfy both conditions," he explains. "Math would help me think logically, and biology- well, I believe my artistic side is grounded in the earth and nature, and that's why biology fascinated me." After his first year, he was accepted into the Minority Biomedical Research Program, an effort begun in the 1970s to encourage minority participation in the sciences. He began working in the lab of Professor Rivka Rudner, whose area of research - molecular biology - was a hot field at the time. "We were studying the genes that control protein synthesis," recalls Jarvis. "I really went at research in that lab with passion- I was in there on all my holidays, and overnight. I became enthralled by the idea of making discoveries."
Extra Info
For future scientists interested in the brain, the following are some important terms:
Neuroscience: The science of the nervous system (the brain and spinal cord)
Molecular Biology: The study of the structure, function, and makeup of biologically important molecules
Gene: The fundamental physical and functional unit of heredity
Gene Expression: The process by which a gene's coded information is converted into the structures present and operating in the cell