John Flynn
by
Amelia Telford from Lismore
"Do not pray for tasks equal to your powers; pray for powers equal to your tasks." ~ Reverend John Flynn
"Wherever you are, help is on its way!"
John Flynn
During his study to become a minister, John Flynn remembered the tough life of the outback where he was raised. This lead him to becoming the founder of the Australian Royal Flying Doctor Service. His kind personality and determination saved many people's lives and he should be recognized as one of Australia's greatest heroes.
John Flynn was born on November 25, 1880 in Moliagul, Central Victoria. His mother died when he was two years old, leaving his father to raise his family in the bush. His first ambition was to become a church minister. He pursued his goal and studied at Melbourne University for minister qualifications. Whilst he was working as a minister, an opportunity popped up concerning the bush people and how the church could help. Flynn happily accepted this opportunity to get involved. His outstanding report convinced the church leaders to allow him to proceed with his ideas and suggestions.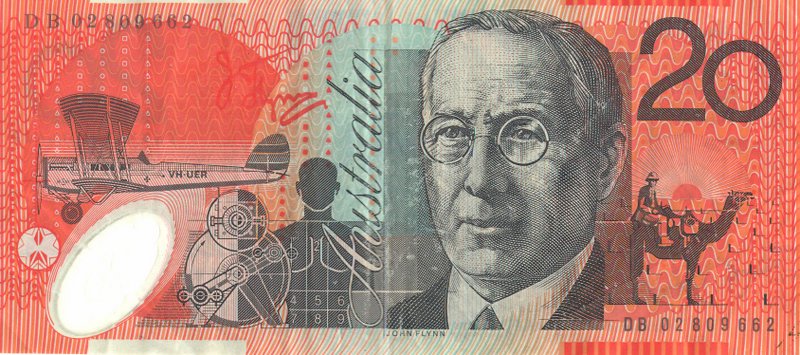 John and his fellow ministers, "Flynn's Mob," set out to assist people in the bush. John was determined to provide people living in outback areas access to medical support and care. Flynn told his fellow ministers to go out there and listen to the people. He established fifteen hospitals throughout the Australian countryside. Even though the hospitals were accessible there was still the problem of transporting sick and dying people there. The idea of taking medical help to where it was needed was introduced and pursued. Not many people consider the disadvantages of life in the outback and actually do something about it. John Flynn took action and didn't just talk about his deeds; he saved lives and his legacy lives on. His thoughtfulness for others and determination for greater good show he is a real hero.
The first year was a great success, 255 patients' lives were saved by Dr. St. Vincent Welch. That is 255 lives saved because of John Flynn's consideration. "He had a deep practical concern about the needs of bush people, and the graves in the inland of people who should never have died worried him." (McKay)
The medical flight service was very successful except for the one problem of people not being able to communicate. This problem was soon solved by the introduction of pedal powered radio communications and the establishment of an aerial medical service. In 1934 the flying doctor service of Australia was officially established (the "Royal" was added at the beginning in 1955).
John Flynn married Jean Blanch Baird at the age of 51 in 1932. She was appointed secretary of the flying doctor service and helped her husband pursue his goal of helping disadvantaged people in the Australian outback. On the 5th of May, 1951, John Flynn died of cancer. For such a fine man, he didn't deserve to die of cancer. John Flynn is a true hero in my eyes and not just a stereotypical celebrity.
"Hero definition: 'A man of distinguished courage or performance, admired for his noble qualities'."
John Flynn fits this definition with no doubts. He definitely showed courage and is admired by myself, fellow citizens and others for his amazing, noble qualities. Establishing 15 hospitals in rural areas of Australia, only a hero would do that. Writing a book, The Bushman's Companion, to benefit and assist the lives of people in the outback, only a hero would do that. Not giving up when hardships occur, only a hero would do that. Establishing the Australian Royal Doctor Flying Service, only a hero would do that! John Flynn will forever be a hero for Australians and many others around the world.
Page created on 8/22/2013 1:26:57 PM
Last edited 11/20/2019 8:26:21 PM
The beliefs, viewpoints and opinions expressed in this hero submission on the website are those of the author and do not necessarily reflect the beliefs, viewpoints and opinions of The MY HERO Project and its staff.