"Education is the best way to eliminate poverty, it is a hand up, not a hand out."
Success is something we all aspire to. Those that rise to the top of their fields are some of the most recognizable names in our culture: Steve Jobs, Lebron James, George Clooney, Barack Obama - the list goes on and on. There's another name to add to the list that's perhaps not so recognizable, but maybe it should be. John Wood is my hero, not just because of the success he achieved in the business world but how he took those skills and used them to better the lives of millions - yes, millions. After earning his education at the University of Colorado and the Kellogg Graduate School, John Wood rose to the upper ranks in the business world as an executive with Microsoft. But it wasn't until he took a vacation from his work at Microsoft in 1998 that John Wood went from success story to hero.
What started out as a trekking vacation in the Nepali Himalayas led to a series of events that would change Wood's life. While there, he visited a primary school and realized that the 450 children there had access to only a few books, many of them written for adults. The school's headmaster noticed John's reaction to the lack of books at the school and suggested that if he were to come back someday, maybe he would bring some with him.
That sparked a fire in John that burns to this day. A year later he returned with 3000 books he'd gathered from friends and family. It wouldn't be long before John would resign from Microsoft to pursue, full-time, what has become his life's work: Room to Read. His account of this personal journey became his highly-acclaimed book entitled, "Leaving Microsoft to Change the World."
Founded in 2001, Room to Read works to increase literacy and educational gender equality in developing countries. Wood's efforts in these underserved areas have been supported by local governments and communities as well as the children's families. "Parents are the same everywhere," Wood says, "They want their children to have a better life than they have had. And that almost always comes down to education."
So John took his steadfast belief in the power of education and all his skills in team-building, networking and resource management and put them to work addressing some of the world's most pressing educational problems ...
"If all children in low-income countries left school with basic reading skills, 171 million people could be lifted out of poverty."
Since its inception, Room to Read has established more than 12,500 libraries, stocking them with local language books, books written in English and original titles developed, written and published by Room to Read. These titles are made possible working with local talent to create age-appropriate books in native dialects so younger readers have the kinds of stories they can get excited about. The libraries are furnished with colorful, kid-friendly furniture and offer eager young minds puzzles and games, creating a child-friendly environment that fosters a love for learning that lasts a lifetime.
"67 million children wake up every morning without a school to attend."
As Room to Read grew and John's knowledge of the developing world deepened, he came to realize that books alone don't complete the education puzzle. In many developing countries there simply aren't enough schools, particularly in rural areas. And often the buildings that do exist are run-down and overcrowded. Since government funding is often inadequate, these communities make do with dilapidated structures, dirt floors and tin roofs because they simply don't have the resources to make an improvement. By partnering with these communities and local governments, Room to Read has built more than 1400 schools; each one equipped, of course, with a library.
"Of all the illiterate people in the world today, two-thirds are female and over 90 percent live in developing countries."
As John's mission has grown, he's come to realize that one of the largest problems in education doesn't have so much to do with schools as it does with who is allowed to attend. Room to Read has launched programs focused on educating girls where they're least likely to get an education - in countries like Nepal, Bangladesh, Laos, Zambia and more. By providing school fees, clean uniforms and transportation as well as life skills and mentoring programs, Room to Read has, to date, helped more than 13,000 girls who might otherwise have no education at all. Female education is widely seen as the most powerful and affective way to address poverty across the world. Women with a high school degree earn more money. They have fewer children and healthier families. "Education is the best way to eliminate poverty," Wood explains, "It is a hand up, not a hand out. "
And that hand up has positively affected the lives of over 60 million people worldwide. That kind of a number means that John's biggest success has been the mobilization of people, resources and raw will. The experience has taught John a lot about education but perhaps just as much about people. "I have been pleasantly surprised by how willing people have been to help Room to Read bring the lifelong gift of education to children across the developing world. I think those of us who have good lives realize that without education, we would not be where we are today. So they view Room to Read as a way to "pay it forward"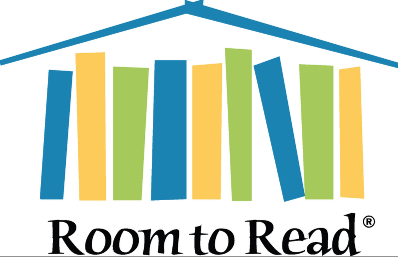 A personal epiphany in Nepal led John to create Room to Read, but John Wood's inspiration comes from a hero he's looked up to for much of his adult life... steel magnate and legendary philanthropist, Andrew Carnegie. "He set up a network of over 2,500 libraries in the US that have helped tens of millions of people to have access to books, knowledge, and a better life." John looks up to Carnegie not just as an example personally, but as a gold standard by which Room to Read can be measured. John explains, "(We want) to do for the developing world what Carnegie did for the US. But we want to honor Carnegie by out-doing him. So far, we have opened over 12,000 libraries - about 5 times the number Carnegie did. And we've done so in just eleven short years."
My hero, John Wood, has shown me the impact one man can make. When I look around at the modern world, it's not hard to see the problems we have yet to overcome. In John Wood, I have someone to add to the balance; a man who sees the same problems we all do but instead of shaking his head, my hero has stepped up to do something about it. John Wood gives me an example to live by, and for millions of children across the world, he's given something to last a lifetime... a Room to Read.
Page created on 8/2/2014 3:04:10 PM
Last edited 1/5/2017 5:01:29 PM
Related Links
Room To Read
- We envision a world in which all children can pursue a quality education, reach their full potential and contribute to their community and the world. We work in collaboration with communities and local governments in developing countries to develop literacy skills and a habit of reading among primary school children, and support girls to complete secondary school with the life skills theyll need to succeed in school and beyond.
Mt. Everest Mind Camp
- To read an interview with John Wood... click here.