Josephine Baker
by
Amélie from Lyon
"I did take the blows [of life], but I took them with my chin up, in dignity, because I so profoundly love and respect humanity."
I'm a dancer, and two years ago I discovered Joséphine Baker because my dance teacher decided to pay tribute to the great dancer and singer. I thought she was just a person in the show, but in reality, she was more than that...
Obviously, Joséphine Baker is the woman who best personifies the "Roaring Twenties." She was the only person who dared to dance so wildly. She revolutionized the show in different ways; she was the first to introduce nudity in the famous theaters. Everybody remembers her with her banana belt, which she shook in diabolical rhythms. Moreover, she's the first black star who was recognized by the profession.
Even if, at the beginning of her career, she was considered as an attraction, with determination, she ended her career by becoming a famous leader of cabaret, like Mistinguette. Although her career began in the USA, she found success in France. We can say she fell in love with France, like in her famous song, "J'ai deux amours, mon pays et Paris," which, translated, means "I've two loves, my country and Paris." She became a French citizen in 1937, finding in France the respect and the recognition she didn't receive in the USA.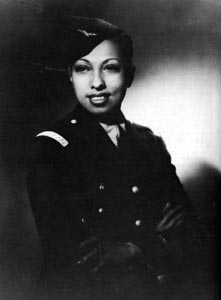 After fighting for her own acceptance, she carried on fighting for others. During the Second World War, she served her adopted country and joined the French Resistance in the secret service. Indeed, her profession permitted her to meet important people of the Nazi government and to collect important information, like the positions of German troops. Furthermore, she was able to move all around Europe without suspicion. She even wrote information with invisible ink in her scores. She also danced and sang to raise the French troops' spirits. At the end of the war, she was awarded the Legion of Honour and Military Cross. But she didn't stop there; she participated in charity galas for the victims of the war.
In the last part of her life, she devoted her time to the struggle against racism. Everywhere she could, she argued for civil rights and the integration of black people, even daring to disobey restaurant and hotel rules. Moreover, she adopted twelve orphans of different nationalities, with different cultures, colours of skin and religions. Her children were called the "Rainbow Tribe." She simply wanted these children to be able to grow up under good conditions, and to offer them a tender childhood. She bought a castle, "Les Mirandes," which became their home.
In conclusion, I would like to say that Joséphine Baker is an example of bravery and tolerance. All her life, she made people dream, with the show and the spangles, and particularly with the hope of making a better world.
Page created on 12/27/2007 3:16:25 PM
Last edited 1/5/2017 11:55:59 PM
The beliefs, viewpoints and opinions expressed in this hero submission on the website are those of the author and do not necessarily reflect the beliefs, viewpoints and opinions of The MY HERO Project and its staff.