In India, and the surrounding countries, the Hindu caste system has existed for more than 3,000 years. As with any social caste system, the populations at the bottom are always the largest. This group of people in Hinduism is called Dalits. The Dalits are comprised of over 300 million people, who for centuries have been deemed the "untouchables". Unable to get an education, there is no hope that they will ever be able to break out of the atrocious poverty in which they live. It seems that no one cares about these people. They live in villages on the outskirts of cities and in the countryside, in huts and shacks with no running water, no sewage systems, and no hint of modernization anywhere. Yet, there is hope for these forgotten lives.
K.P. Yohannan grew up in a village in South India. His journey into missions began at a young age. His mother was a Christian and she prayed daily that her children would grow to be ministers of her faith as well. When K.P. was eight he accepted Christ as his personal savior, and at sixteen he joined a full time missions group called Operation Mobilization, which moved him to North India. Through this organization he was able to attend Bible College in Dallas, TX, and then he became a minister. During this time K.P. was heartbroken for the people that he left behind in India and decided he wanted to make a difference there. In 1978 he and his wife organized Gospel for Asia. He is still the president of this charitable organization, which reaches out to Dalits throughout Asia.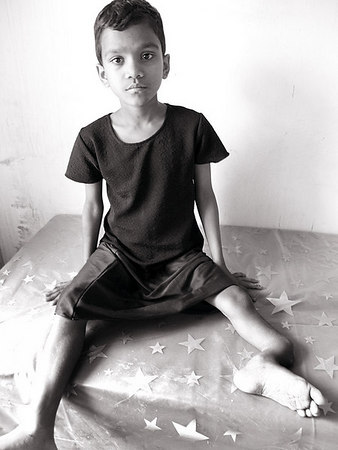 K.P. Yohannan has displayed heroic qualities in many ways throughout his ministry. The most basic of these is his understanding of human need. Gospel for Asia provides food, shelter, and education for children throughout the Hindu world, as well as providing literacy classes for adults. The organization understands that in order for these people to understand how to change, they must be empowered with education, as well as have their basic needs met. Secondly, Gospel for Asia trains native Indians to be missionaries, educators, and hopefully future leaders. It is not now, nor has it ever been the intention of GFA to change the culture of these peoples. The mission is to empower the poverty stricken with basic human rights and hope.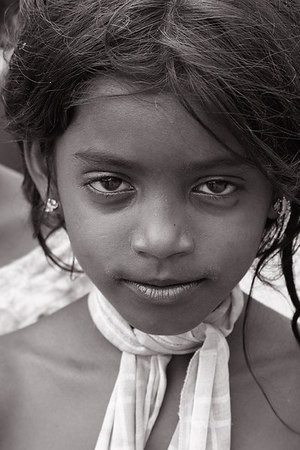 There are many other ministries that Gospel for Asia supports but one of the most important, and truly a breakthrough in genuine understanding for the human plight, are the Jesus wells. As many of the Dalits have come to believe in Christianity over time, they have become outcasts in their own villages - unable to even retrieve water from the community wells. Without water these people will struggle to even stay alive. The Jesus wells ministry was started in order to provide clean, clear drinking water to those people who would not otherwise have access to it. The wells have also drawn many non-Christians, as often the community wells were polluted and unclean to begin with. There are now thousands of these Jesus wells all over India providing clean, clear water to communities, and bringing a message of hope, and fairness to millions of Dalits throughout the Hindu realm.

K.P. Yohannan is truly an example of a man with a vision. Undoubtedly he has experienced persecution and trials throughout his journey, but he has persevered. At Gospel for Asia, 100% of donated monies are sent to the mission field to support the missionaries, students, and families in need. The administrative workers survive based on personal fund raising and donations. This is a true testament to the sincerity of K.P.'s mission and how undeterred he is in reaching his own people. There are always examples of people who have broken the mold and made it out of disturbing situations; what is absolutely amazing about this story is that K.P. Yohannan went back. His life was in order here in Dallas, Texas, where he and his wife had settled. With a good job and future, K.P. would have been considered a success story. He made changes in his life that most of the people in India would never have seen. Yet, it was not enough. He could not sit here and forget what those people faced every day. K.P. wanted to make a difference for his people, not just himself. In America we have seen many spokespeople for the minorities; Martin Luther King Jr. and Rosa Parks, are two that we have seen in the last century. In India, surely K.P. Yohannan is a soldier in the fight for human rights.
"Education has been one of the only mechanisms of upward mobility for Dalits ... Basic literacy is a fundamental right but also a means to empower deprived populations." -Sukhadeo Thorat, Indian Institute of Dalit Studies, Jawaharlal Nehru University, New Delhi
Information and photos retrieved July 20, 2007 from: www.gfa.org http://www.edwebproject.org/spotlight/archives/000086.html http://dalitfreedomnetwork.smugmug.com www.ambedkar.org
Page created on 10/13/2008 12:16:41 PM
Last edited 1/5/2017 5:06:02 PM