Ruth Kaminsky
by
Michele from Montreal
My hero is not a singer, an actress, a professional athlete or a celebrity. She is, however, more of a hero to me than any famous celebrity could ever be. She is somebody whom I am fortunate to see on a regular basis, not on television or in concert, but in person, in my home and hers. She is a 92-year-old woman who has accomplished a great deal during her long life. She is my maternal great-grandmother, Ruth Steckler Kaminsky. She continues to inspire and amaze me until this day. She is my hero.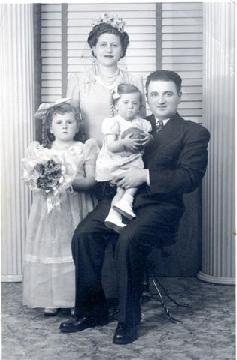 My great-grandmother was born in Poland in 1912. When she was just two years old, the First World War began. She and her family were evacuated from their home and were forced to build shelter out of long grass in the fields. After the war ended in 1918, their family home had been destroyed. All that remained were big holes that the soldiers used to hide in. It was a very hard time for all of them, especially my six-year-old great-grandmother. There was no food or shelter and a terrible tragedy happened to her father. He fell into one of those big holes and died suddenly. That left Ruth and her two brothers, Henry and Mike all alone since her mother and other brothers had already left for America. Ruth did not start school until she was eight years old and she only attended school for four years until the age of twelve.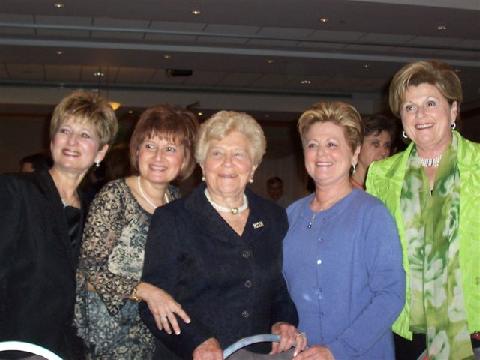 By 1929, life was so bad in Poland that my great-grandmother and her brothers decided to leave. They were not allowed into America where the rest of their family had immigrated and so they headed for Canada. The boat ride took two weeks and my great-grandmother really missed her mother and brothers. Unlike most of the people in Canada, my great-grandmother didn't speak any English or French. She taught herself how to speak, understand and write both languages in order to be able to make something of herself in this country. She started off working in a dress shop. She had no experience at all and didn't have any formal education, and so it was difficult for her to learn all the measurements. She managed to do so and became a skilled seamstress. After four years in Canada she married Harry Kaminsky. They had four daughters despite many miscarriages and pregnancy hardships. While raising her family, starting in 1940, she got into the real estate business in Montreal and managed to become a financial success over the next few years. My great-grandmother worked very hard to provide for her family. She perfected her sewing skills in order to be able to sew beautiful clothing for her four daughters. She continues to sew and fix all of her family members' clothes regularly. Among the most special times in my great-grandmother's life were the births of her eleven grandchildren and thirteen great-grandchildren. She rejoices in all of our many accomplishments and we are her biggest fans. She is very devoted to our family and would do anything to please any of us. We all are equally devoted to her. She is the matriarch of our family.
My hero, Ruth Kaminsky, is a very special and important person to me. She has taught me to never give up and to just keep living, enjoying life to the fullest. She has the most positive attitude of anyone I know. She teaches me to take care of myself and to keep healthy as well. She also shows me how to be a better Jew. My great-grandmother keeps kosher, observes the Shabbat and does not drive on the High Holidays. She also inspires me to cherish my family. I am honored and proud to have a great-grandmother as fantastic as Ruth Kaminsky. She is my shining star and I feel privileged to have her in my life.
Page created on 11/29/2004 12:00:00 AM
Last edited 1/5/2017 11:19:40 PM
The beliefs, viewpoints and opinions expressed in this hero submission on the website are those of the author and do not necessarily reflect the beliefs, viewpoints and opinions of The MY HERO Project and its staff.