"Do what you can, with what you have, where you are." President Theodore 'Teddy' Roosevelt
Kathy Eldon once told me, "I am almost at a crossroads and I don't quite know where to go next. I'd like to have this conversation in 5 years to know where I went."
That was five years ago.
Updating Kathy's story is a little like moving into an Uptown New York City apartment. The first thoughts that occur to you are, "Wow! Cool!" and "I'm going to need more space."
Kathy Eldon is a creative activist, journalist, author, world traveler, lecturer, producer, humanitarian and great friend.
It was 1993 when Kathy's life, as she knew it, ended. That's when her son, Dan Eldon, the artist, the photographer, adventurer and activist was killed while covering the conflict in Somalia as a photojournalist for Reuters News Agency. He was 22. That's when Kathy's new life, born in immense sorrow, came into being and that's when I met her.
Soon after Dan's death Kathy and her daughter Amy Eldon Turteltaub were still raw with grief and trying to make sense of a tragedy that defies meaning. So they started Creative Visions, a foundation that supports "creative activists" like Dan - who use media and the arts to raise awareness about critical social, environmental, and humanitarian issues impacting the world today and thus catalyzing positive and lasting change.
The Creative Visions Foundation (www.creativevisions.org) has taken flight and from their new Santa Monica location, is supporting projects on four continents by grass roots creative activists. There are three divisions. The first Informs through Education, the second Inspires with Production and the third Empowers by offering Sponsorship.
Through its educational outreach program, CVF informs aspiring creative activists how to use their creativity to positively change the world around them. CVF is launching a creative activist website that will include a "Creative Activist Toolkit" to help anyone become a change maker in his or her home, school or community. Christiane Amampour, Anderson Cooper, Rosie O'Donnel, Trudie Styler and other leading activists, thought leaders and artists have participated and help spread the word about CVF and their projects to get activist voices heard. CVF also provides curricula and outreach programs and produces seminars, conferences and interactive media in support of its projects.
CVF, in association with its for-profit sister organization, Creative Visions Productions has produced a number of award-winning productions. One of the first was the Emmy Award winning, "Dying to tell the Story", which follows Amy as she discovers the world her brother had been working in - the front lines of war journalism. Next, they focused on the terrible price children in war zones pay, with the CNN documentary about the Children's Peace Movement in Columbia, followed by Global Tribe; a cutting-edge PBS series about social entrepreneurs which has long-lasting resonance today. Currently CVF and CVP are busy juggling a series of high profile projects including:
"Moms on a Mission," a two hour special hosted by Julia Roberts for the Oprah Winfrey Network (OWN).
A VH-1/United Nations series entitled "Five Days to Change the World" featuring young celebrities.
A Lifetime series of 50 intersticials about remarkable women.
"Prized Women," a documentary about the seven living Nobel Women's Peace Laureates, produced in association with the Nobel Women's Initiative.
"Rock Your World," a fun, cool, interactive series engaging teenagers to take part in creating what will ultimately be their world.
CVF also provides fiscal sponsorship, mentoring and grants to empower innovative grassroots projects and productions that can positively impact our world. To date they have helped more than 45 projects, including award-winning documentaries:
"Genghis Blues" and "Born Into Brothels", both Oscar-nominated.
"Abduction, the Megumi Wakota Story", a Sundance Audience favorite
"Invisible Children", an acclaimed documentary on the Ugandan "night walkers" and
"Beyond Our Differences", a multi-award winning documentary on religious thought.
Here are several of many success stories that have been launched through CVF. (see their links below)
Video Volunteers, co-founded by former CV activist Jessica Mayberry in 2006, has become India's largest community based video producer sharing stories empowering the lower third of the pyramid of humanity that earns less than $2 a day. When asked in a study by the World Bank about their greatest hurdles in life, their number one answer was not food, shelter or education but the fact they had no access to their voices being heard. Jessica and Video Volunteers are in the process of providing them with a voice. From cities like Mumbai to remote villages, their stories are recorded and screened via wide screen projectors to 150 - 400 people each night, with lively discussions at the end. Many in the audience cannot read or write so this is the perfect way to communicate with each other about crucial local issues like human rights, the environment, child marriage and access to clean water.
Alison Fast, formerly Kathy's assistant, along with her husband Chandler Griffin has formed a non-profit called Barefoot Workshops that teaches individuals and organizations how to use digital video, new media, and the arts to transform their communities and themselves. Each year, they teach traditional documentary workshops in the Mississippi Delta and Cape Town, South Africa, which are open to people of all levels of training. They have partnered with and provided videos for organizations from the U.S. State Department to Desmond Tutu's HIV Foundation to Filmaid International (Kenya) to Katrina-affected communities in the southern United States. Their goal is to create responsible filmmakers who care about the world around them and who make it a point to give back to their communities.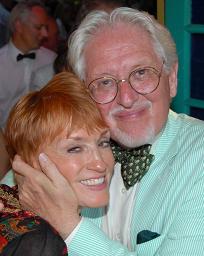 Kathy also has a very active speaking schedule. She takes the messages of "know thyself" and "the journey is the destination" to young people at colleges and universities across the country. Her engagements cover topics from grieving to journalling to transforming one's life and Kathy continues to be a fierce advocate for the protection of the rights of frontline journalists. She encourages people to take charge of their lives and the world around them. Kathy says, "I love to speak. If we all take some action at a time when governments are flailing and economic systems are failing, we'll have a chance to shift our world. We can improve the eco-system, we can create peace inside and out, we can literally change the consciousness of our world and have the future we long for. Quite frankly without this form of creative activism I don't think we're going to make it because it involves all of us. The global crisis is really a global opportunity. It's funny… in the Chinese symbol for crisis… one of the strokes is the stroke for enormous opportunity."
As wonderful as her professional life has become, Kathy's home life is every bit as intriguing. "What's exciting is I decided to really focus on a partner and I used the creative visual techniques that I lay out in Love Catcher to find a partner. I have been really lucky to find an amazing man, Michael Bedner who shares the same passions for positively affecting change in the world.
Amy met his next door neighbor, the Director Jon Turteltaub, fell in love and married him. Now they have a lovely son Jack… and they live next door. I feel so blessed." Not only is Amy next door but they work together every day. "Amy is my confidant, best friend, respected business partner and mother of my grandson."
When asked if she has any new heroes… Kathy tells me, "I have so many heroes. All the creative activists I have met around the world. I've watched as each person has grown their vision and really affected his or her world in a very positive way."
16 years brings many changes and a lot of healing. These days Kathy laughs a lot. She tells me, "The sheer fact is I feel so joyous most of the time because life is so exciting. I am surrounded by the most extraordinary people who are all trying to make things better around them. It's so wonderful to not be in intense sorrow, which I was for a long time after Dan died. But when you are through that, it is almost your responsibility to be joyful about where you are now."
The Dan Eldon traveling exhibition, "War/Celebrations of Peace" is a powerful, affecting tribute to a young artist and his rich, brief life. Containing photographs from Dan's work in Somalia, large reproductions of his collages, and a variety of art supplies and personal belongings, the exhibit has inspired audiences in six countries. (check out www.daneldon.org)
After many years of pushing to get Dan's life story onto film, Kathy tells me, "This is truly mind boggling. Julia Roberts has agreed to play me, along with that magician Daniel Radcliffe, (Harry Potter) who will portray Dan. The movie celebrating Dan's life is called JOURNEY and is written by Jan Sardi (screenwriter for the Oscar nominated SHINE) and Bronwyn Hughes, who will also direct. We hope to shoot in 2010." I for one, can't wait.
When I ask how Dan makes himself known to her these days I can hear her smile on the phone. "That's so nice, such a nice question." She says. "I feel constantly accompanied. I think partly I see the sparks he lit in others growing into blazes and wildfires around the world… bringing light where it can be pretty dark. I see people believe in themselves and flip that into transforming the world." She pauses for a moment and then goes on. "I can't imagine that all these things at Creative Visions could happen without his help…team spirit. I think we all have access to extra energy around us and we need to learn how to ask and listen and then put this energy to good use."
Sage advice. We can all become a part of the team, by taking action where we are, with what we have, to make the world a better place.
Related Links
Creative Visions Foundation
- Creative Visions Foundation supports creative activists who believe in the power of individuals to change our world for the better. Join Kathy and Amy in their quest to make the world a better place.
Barefoot Workshops
- Barefoot Workshops is a New York City-based, nonprofit, founded in 2004, that teaches individuals and organizations how to use digital video, new media, and the arts to transform their communities and themselves.
Video Volunteers
- We are working to create a sustainable global 'community media network', a kind of CNN or BBC for the one billion people living on less than two dollars a day. We envision an alternative media landscape in which tens of thousands of people around the world, living in slums and villages, are producing high quality video content that brings awareness to communities and empowers members to take action. This media is shown locally to accelerate change, while also being distributed through the mainstream media. The low cost of cameras and editing equipment, and the explosion of cable and internet distribution, have already made this technologically possible.
Dan Eldon Foundation
- Learn all about this remarkable young man and how you too can change your world in a creative way.
Kathy Eldon
- Original story about Kathy Eldon on My Hero.
Extra Info
KATHY ELDON - BIO
KATHY ELDON: Founding Chair of the Creative Visions Foundation and Creative Visions Productions
Kathy Eldon was born in Cedar Rapids, Iowa. She graduated from Wellesley College and has since worked as an art teacher, television presenter, magazine editor, journalist, media consultant and television/film producer in Kenya, England and the United States. She is the co-founder, with her daughter Amy Eldon, of the Creative Visions Foundation. CVF is a global network for change that supports creative activists, individuals who use media and the arts to create awareness of critical issues and inspire positive action.
Kathy is also the founder and Chair of Creative Visions Productions, a film and television production company dedicated to producing media that informs, inspires and empowers people to get involved in the world around them. Kathy has executive produced and launched many projects for film and television including the PBS series, Global Tribe, produced and hosted by Amy Eldon; the Emmy-nominated Turner Broadcasting two-hour documentary and Dying to tell the Story, about journalists who risk their lives to do their jobs, hosted by her daughter Amy.
In l999 Kathy exec-produced a one hour CNN documentary, Soldiers of Peace: A Children's Crusade, which profiled the Nobel Peace Prize-nominated teen founders of the Colombian children's peace movement. Both films premiered at the United Nations and were distributed internationally to over 220 countries. Kathy's company also produced Lost in Africa, a family feature film distributed by Columbia Pictures internationally. Kathy is currently developing and producing a major feature film about her son, Dan Eldon that will star Daniel Radcliffe (Harry Potter). The script was developed by Jan Sardi, the Oscar-nominated writer of Shine, and Bronwen Hughes, who will direct the film.
In l977 Kathy moved from her home in London to Nairobi, Kenya with her then husband Mike Eldon and their two small children, Dan and Amy. Three years later she began her writing career in Nairobi, Kenya where she worked as a free-lance journalist for the country's largest English-language publication, the Nation Newspaper. By the time she left Kenya for London in 1988, she had written eight books, including three cookbooks, a tourist guide to Nairobi, the eating out guide and best selling Safari Diary, as well as a book on music for children. She also edited the Kenya Airways Magazine.
She launched Creative Visions Productions in the United Kingdom in l992 with the production of Lost in Africa, a family feature film, directed by Stewart Raffill. Upon the death of her son, Dan, a talented Reuters photojournalist who was stoned to death by an angry mob while covering the conflict in Somalia, she moved to Los Angeles, where she became deeply involved in creating awareness of the role of journalists in peace and war. She spoke widely about the dangers they faced in seminars and conferences that she helped organize, as well as helped Reuters and the Associated Press create a traveling exhibition of the work of Dan and his two colleagues, who also died during the incident in Somalia.
Articles about Kathy and her work have appeared in dozens of publications throughout the world – including The Wall Street Journal, Los Angeles Times, New York Times, Guardian, Mail on Sunday, Bon Appetit, The Sunday Telegraph and USA Today. Kathy has frequently been featured on television and radio shows internationally including The Oprah Show, Jane Pauley, CNN World, and National Geographic. Kathy makes her home in Los Angeles, and is available for speaking engagements worldwide.
Kathy has written eighteen books, including four best-selling books published by Chronicle Books. The Journey Is the Destination: The Journals of Dan Eldon Angel Catcher, A Journal of Loss and Remembrance Soul Catcher, A Journal to Help You Be Your True Self Love Catcher, A Journal to Help You Infuse more Love in Your Life