FOR IMMEDIATE RELEASE


The 6th Annual LAGUNA HERO FEST will be held on May 23rd, 2013 from 7:00PM – 10:00PM @ [seven-degrees]
A special Kids Festival will be held from 3:00PM – 5:00PM.
LAGUNA BEACH, CA
– The Sixth Annual Laguna Hero Fest will celebrate local artists, activists and children. Hosted by the nonprofit organization The MY HERO Project, The Laguna Hero Fest is a free, family-friendly event that recognizes those working to effect positive change. The event is held at [seven-degrees] a state of the art multimedia venue. The program showcases the work of artist and musicians and filmmakers who honor the heroes in our midst. Parents, teachers, students, community members and visitors are all invited to join in the celebration.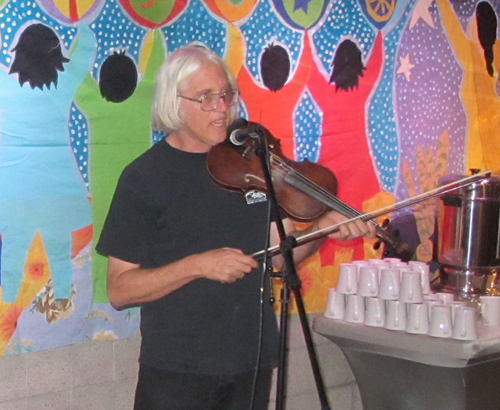 MY HERO will be honoring global and local heroes. Featured local hero Doug Miller has provided the people of Laguna an incredible archive of thousands of photos and paintings that showcase our beautiful landscapes and the families who have grown up in this special community. Doug is a Sawdust Festival artist and was featured in the film The Dust. An excerpt of this feature film created by Kalie McGee will be screened at the event.
ECO Warrior James Pribram will be honored for his work educating young people on the importance of ocean conservation.

MY HERO will showcase a music video produced by Wyland and Nick Hernandez. The Laguna Beach Boys and Girls Club and the Susi Q will also be recognized for their role in community-building. The Hero Fest audience will view a screening of select hero-themed films including the trailer for Blues Planet: Sounds by Wyland and an excerpt from Collecting Dust by Kailee McGee. Doug Miller's paintings and photographs will be featured. The Community Hero Award this year goes to Tyler Russell for creating Laguna's own Radio Station KX 93.5. The evening will conclude with live music by Nick-I Hernandez and friends, a silent auction, and raffle prizes.
Please RSVP to Laguna Hero Fest:
http://myhero.com/rsvp
The event is made possible by the City of Laguna Beach, [seven-degrees], the Laguna Beach Community Foundation, and the Massen Greene Foundation.
The MY HERO Project would like to thank individuals and local businesses who contribute goods and services for the silent auction.
The MY HERO Project is a not-for-profit organization dedicated to honoring those working to make a positive difference in the world. MY HERO was founded in 1995 and promotes media literacy, the arts, personal expression, and cross-cultural communication in classrooms across the globe. MY HERO's freely accessible website offers students, educators and professionals a venue to share their artwork, short films and stories about heroes with the global learning community.
http://myhero.com
Contact: Wendy Milette
Director of Laguna Hero Fest
949-376-5964
[email protected]
Page created on 4/28/2013 12:00:00 AM
Last edited 4/28/2013 12:00:00 AM