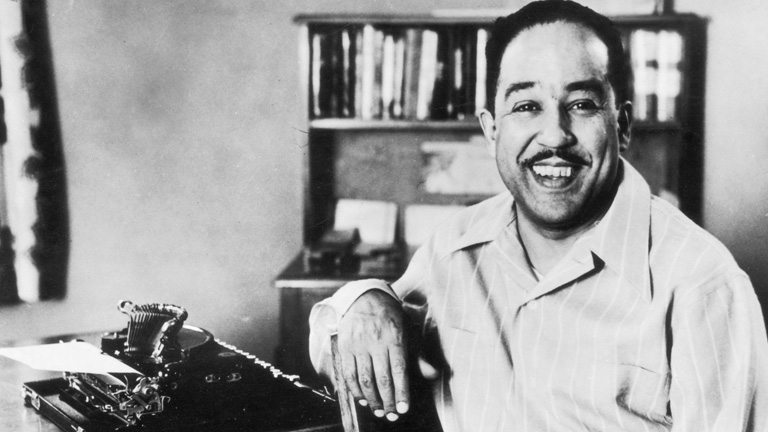 "An artist must be free to choose what he does, certainly, but he must also never be afraid to do what he might choose." This quote from Langston Hughes reflected his life. He is widely recognized as one of the most talented and well known writers to emerge from the Harlem Renaissance in 1920. Langston Hughes was born on February 1st ,1902 in Joplin, Missouri and died on May 22nd, 1967 in New York. At that time, African Americans were facing racial injustices when the Jim Crow laws were in effect. Jim Crow laws at the time were designed to keep segregation in effect between African Americans and the Whites. Although he was told that he couldn't become a writer because of the color of his skin, he was eager to prove them wrong. Throughout his childhood, he had participated in writing poems on sections of periodicals at his school. From there, he had impressed his teachers and peers with his outstanding poetry. Throughout his life, Langston Hughes inspired many others because he had a strong passion for writing and did whatever it took, became a social activist for his struggling race, and portrayed his works of peace.
Langston Hughes grew up with a passion for writing. Much of his life was devoted to poetry and he was eager to try something new and he excelled. Because of this, Hughes would often travel to various parts of the world to learn about their culture and writings. While jazz and blues were embedded in his writing, Hughes wrote about ordinary African Americans, especially the struggling and needy: "Steeped in Black American culture, his poems revealed his unswerving admiration for blacks, especially the poor. He was particularly inventive in fusing the rhythms of jazz and the blues, as well as black speech, with traditional forms of poetry" (Hughes). Langston Hughes experimented with several writing techniques and traditional forms of poetry and added it to his writing along the way. His writings were in a form of trial and error, and he was amazed at how the outcomes were. In addition, his writing started a new era of poetry, and his passion inspired others to do the same and go to places where nobody else had been before.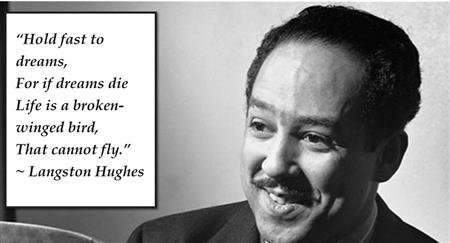 Langston Hughes had an ongoing social activism for African Americans and expressed it through his writing. What was unique about him was that Hughes did not write about violence but rather peace and social conflict. Because of this, he had an interest in the ordinary lives of his fellow African Americans: " Hughes wrote about being seduced by the American Dream of freedom and equality only to be denied its realization." (Hughes). Hughes wrote about the experience African Americans were facing. Hughes incorporated daily lives of African Americans into his writing and inspired him to write more about them throughout his career. He cared about those who couldn't discover their talent or had no talent at all. As a result, he had won several awards and recognition from critics and fellow writers "Yet he enjoyed the unconditional love and acceptance of those whose lives he knew best- the workers, roustabouts, and singers, and job hunters on Lenox Avenue in New York, or Seventh Street in Washington or South State in Chicago- people up today and down tomorrow, working this week and fired the next, beaten and baffled, but determined not to be wholly beaten..."(Langston Hughes ). Because of this, it had cause unexpected outcomes during the Martin Luther King era and contributed to the tension. Overall, his social activist made him ideally known, he cared and dedicated his life to it.
Langston Hughes proved to be an inspiration to the world because he was determined to succeed. Hughes faced many obstacles throughout his life but did not stop, "Throughout his career Hughes encountered mixed reactions to his work. Many black intellectuals denounced him for portraying unsophisticated aspects of lower-class life, claiming that his focus furthered the unfavorable image of his race. Hughes, however, believed in the inherent worth of the common people and in the need to present the truth as he perceived it" (Hughes). Hughes did not let this kind of setback get in his way. This gradually inspired future writers because of his attentiveness to details and the world around him.. Another reason why he inspired others was that no matter what situation he had at the time he stayed true to his goals. Hughes never gave up what he loved to do. He tried at best to stick to his goals and he eventually succeeded.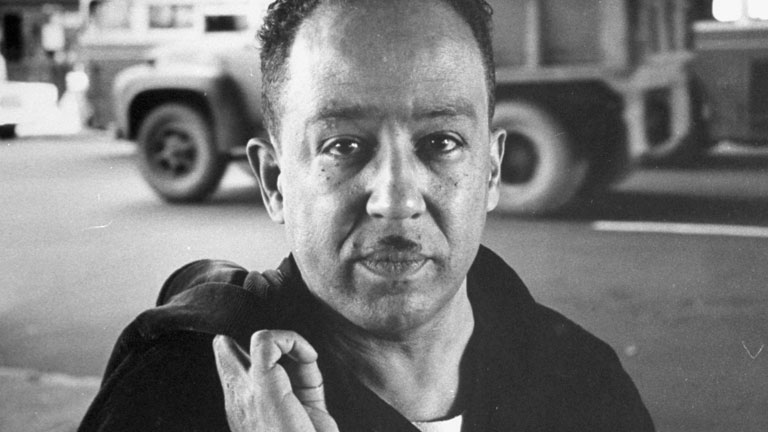 Through his inspirational quotes and writings, Hughes inspired others to follow their dreams, go to different directions than the others, and to rise when somebody tries to bring you down. "I have discovered in life that there are ways of getting almost anywhere you want to go, if you really want to go" (Langston Hughes). Hughes often expressed this to his peers that anything's possible. Just because others say they cannot be this or that, doesn't mean they can't do it. Hughes is an inspiration to others, because he worked hard so that he could do what he loved to do. A true hero finds ways to make things work; the passion to do what they love to do no matter how many people try to bring them down.
Page created on 4/21/2015 12:00:00 AM
Last edited 2/9/2021 8:53:49 PM