Lilya Litvak is considered by some to be the most famous female fighter pilot of all time. She was a fighter ace during World War II, and shot down twelve German planes for the Soviet Union. Lilya, known as the 'White Rose of Stalingrad' was awarded the Hero of the Soviet Union for the bravery and honor she showed while defending her country.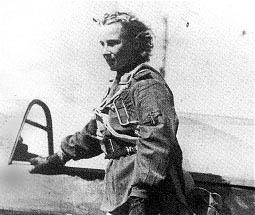 Lidya Vladimirovna Litvak, nicknamed Lilya, was born in Moscow, Russia on August 18, 1921. At the age of fourteen she joined Aeroclub, and the next year she took her first solo flight. When WWII began, Lilya dreamed of joining in the battle. The Soviet military decided to build female pilot units, and Lilya began military service in the all-womam 586th IAP in 1942. Lilya, with white roses painted on the sides of her Yak-1 fighter jet, made her ace-qualifying kill and won a promotion to lieutenant. On March 22, 1943, Soviet fighters encountered a formation of six German Ju 88s. Lidya downed one of them before she noticed six more planes attacking her Soviet friends. She turned against the Germans to cover the other Soviet fighters. After 15 minutes of heavy combat, Litvak's Yak returned to base, but Lilya had been wounded in the battle.
On her final mission, Lilya shot down two German planes before hers was attacked and she crashed to the ground. It took eight Messerschmitt Bf 109s to finally shoot down the 'White Rose of Stalingrad'. Lilya was just 22 when she died.
Not two months later, Lilya was back in the air, risking her life to defend her country. Unfortunately, the Nazis were determined to have their vengeance on this Jewish Russian woman who had defeated their comrades so many times before.
Soviet forces searched to find the wreckage of their fallen heroine, and Litvak's Yak was not found until 1979. Lilya's grave was found under one of the wings. She was given an official funeral in 1990 and awarded the Hero of the Soviet Union and a Gold Star. She has been officially called a Hero of Russia. Lilya's story touched me deeply. She cared about her country and risked her life when no other women were willing to follow her. She was wounded several times, but got right back in her plane as soon as she was well enough. She flew several missions in a day. She shot down twelve enemy planes in her short lifetime as a fighter pilot. She cared about her cause and she fought for it. She helped the Allies to win WWII.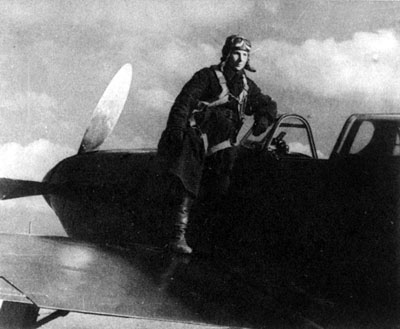 Lilya was a brave and daring heroine. She knew that her country was being attacked by the enemy, and she did what she could to defend her home. She did not think about her own safety; she put her life on the line so her loved ones could live in peace. Because Lilya Vladimirovna Litvak joined in the war effort and gave her life, our world is a much better place. Her courage and bravery made her a woman that Russia will always honor as a hero.
Resources
(1999). Lilya Vladimirovna Litvak "The white rose of Stalingrad". Retrieved September 25, 2007 from http://pratt.edu/~rsilva/sovwomen.htm
Rapier. (1998). WWII Aces: Lilya Litvak, the white rose of Stalingrad. Three Muskateers Squadron. Retrieved September 25, 2007 from http://www.musketeers.org/Lilya.htm
Tyminski, Dariusz. (2000). Lilya Litvak: The white rose of Stalingrad. Retrieved September 25, 2007 from http://www.elknet.pl/acestory/litvak/litvak.htm
Wikipedia. (2007). Lydia Litvyak. Retrieved September 25, 2007 from http://en.wikipedia.org/wiki/Lydia_Litvyak
Page created on 10/10/2007 12:00:00 AM
Last edited 4/22/2019 9:10:42 PM