Lynne Cox
by
McKenzie from Roseville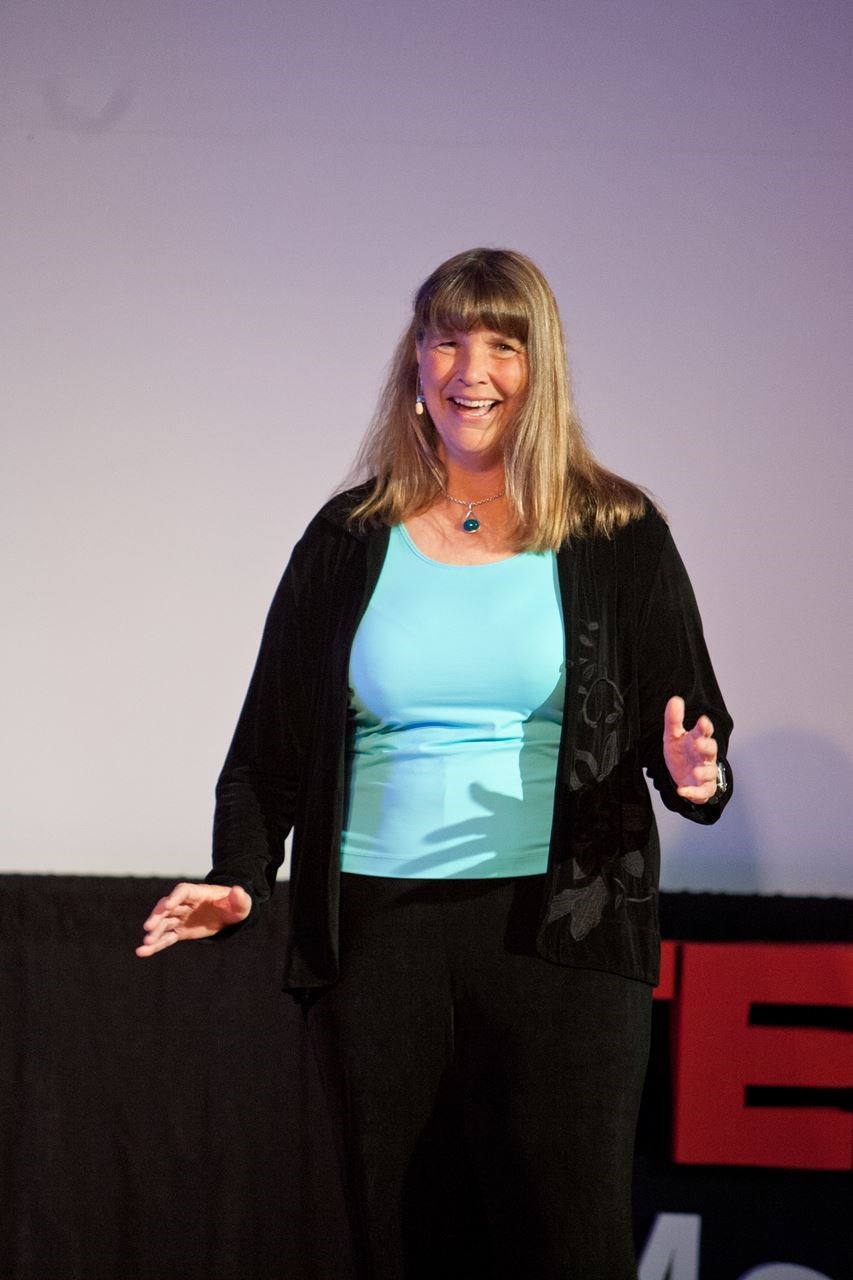 Lynne CoxTEDxMonterey [CC BY-SA 2.0 (https://creativecommons.org/licenses/by-sa/2.0)] Imagine that perfect hero. What's your definition of the perfect hero? Determination, courage, and perseverance is my definition of a hero. A hero may be heard to find but, Lynne Cox meets my definition.Lynne Cox is a swimmer whose determination lead her to success. She was born in 1957.
At the young age of nine Cox began her career on a swim team in Manchester, NH. When she was twelve Cox moved to Los Alamitos California, where she currently lives. There, she continued to swim. Here is where her swimming became serious. Soon she began training with an Olympic swimming coach, Don Gambril. Her first important swim was cross the Catalina Channel, a twenty seven mile swim. This swim took Mrs. Cox twelve hours and thirty minutes. Cox was not swimming for fame or fortune. This leads me to believe she pursues swimming because she loves it. In open water long distance swimming, she beat the world record for swimming across English Channel at the age of sixteen. She had the opportunity to swim this twice. She ended up with a time of eight hours and fifty minutes. In 1976 Cox was the first person to swim across the Strait of Magellan. She earned an astonishing time of one hour and two minutes in 42 degree water. By 1980 Lynne started to become world famous. She was asked to speak and participate at many different events including Tokyo Medical College. One of Cox's most famous swims was the Bering Strait in 1987. The water was an excruciating forty degrees. She was submerged in the ice-cold water for two hours and six minutes.
She decided to share her amazing adventures with others through multiple books. Mrs. Cox also is my hero because she helps others with what she has succeed in. Through books she was able to inspire many others. She wrote her first book Swimming to Antarctica in 2004. This book described most of her swims in vivid detail. I had the opportunity to read this book. I was so inspired. She later wrote two other books called Grayson and South of the Sun. Lynne Cox has been awarded the Susan B. Anthony leadership award. She has also been included in the Swimming Hall of Fame. Other than swimming, Cox was able to show people to go outside the constrains of a pool. "I've shown that we don't have to be constrained by swimming in a swimming pool. You can be very creative, and the proper research and training and capable crew you can attempt things you've never done before and reach big goals." shared Lynne Cox.
I currently swim on a swim team. Knowing what it is like to swim competitively allows me to relate to her. Even though she swims long distance in open water and I swim in pool short distance she has really taught me that if you work hard, you can succeed at anything. From reading one of her book I remember her saying that some days she had to wake up at five in the early morning just to get her practice in while the water is calm. This shows me how determined she is. She is always striving to do her best. Sometimes trying your best includes staying determined. "It took me twenty-one years to get Swimming to Antarctica published, and I think it was my swimming that enabled me to get the book published." This really shows how determined you may have to be to achieve your life's goals and how you have to persevere to reach your goal.
Lynne Cox is my hero not because she has become famous and holds many records, but how she got there, the paths she took to reach it, and what she has done with her achievements and fame. It's one thing to be famous and an athlete but another thing to be a HERO! Mrs. Lynne Cox is my definition of a hero: determined, courageous, and able to persevere.
Page created on 7/6/2013 11:35:26 AM
Last edited 9/5/2019 12:55:08 PM
The beliefs, viewpoints and opinions expressed in this hero submission on the website are those of the author and do not necessarily reflect the beliefs, viewpoints and opinions of The MY HERO Project and its staff.