"We shall require a substantially new manner of thinking if mankind is to survive." Albert Einstein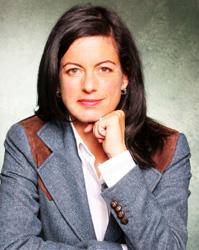 LAURIE DAVID is a passionate environmental activist who is taking her message to the streets. She and SHERYL CROW are winding up their STOP GLOBAL WARMING COLLEGE TOUR on April 22nd at George Washington University in Washington, DC with a special Earth Day celebration. This bio-diesel fueled bus tour has delivered its message to southern colleges, from Dallas to New Orleans to Nashville. "History proves that college students have the ability to be the driving force in large-scale social change and now--more than ever--is the time for students across the country to become global warming activist's," says David on her website, LaurieDavid.Com. Each presentation is 1 1/2 hours and includes a performance by Crow, thoughts from David, funny clips from top comedians, a dialogue with students and clips from the Academy Award winning documentary she produced, An Inconvenient Truth, Al Gore's climate slideshow turned movie. Every student attending will receive a free compact fluorescent light (CFL) bulb to encourage them to switch to more energy efficient lighting. The next day the pair will take their message to Congress. Included will be messages from nearly one million "virtual marchers" from all 50 states who have added their voices to the loud chorus of Americans demanding solutions to Global Warming. To add your voice, go to www.stopglobalwarming.org.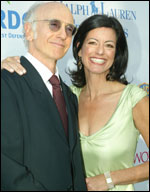 Who is Laurie David and why is she saying the things she is saying? Before she became a major force behind stopping global warming, Laurie David had a successful career in the entertainment industry. She was the talent coordinator for David Letterman and had her own management company for some of the top comedians and comedy writers in America. She produced many comedy specials for the major television networks, was vice president of comedy development at a division of Fox and developed sitcoms for 20th Century TV. Then she met and married Larry David of "Curb Your Enthusiasm" and "Seinfeld" and became a mom. About this same time, she met Robert F. Kennedy, Jr., and John Adams, then the head of the Natural Resources Defense Council (NRDC). In an interview in www.emagazine.com, David said, "I had breakfast with them and Bobby started talking about the environment as the civil rights movement of our time. It really struck a chord with me." She started doing her own research about these problems and one day had, in her words "an epiphany." While walking the streets for hours trying to ease the suffering of a colicky baby, she became aware of just how many huge SUVs populated her neighborhood. She started to connect the dots, from huge SUVs to poor fuel economy, to choking smog, to advertisers telling us that we need to put our kids in these giant cars to protect them, (when actually we are hurting them because these cars turned out to not be that safe), AND by increasing fuel consumption you double the carbon dioxide (CO2) in the atmosphere.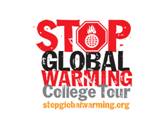 Laurie David became a global warming activist over a decade ago and has never looked back. She works tirelessly to bring this URGENT message to the mainstream. Her book, The Solution is You: Stop Global Warming - An Activist's Guide, is a bestseller. Her comedy special "Earth to America!", that acted as a fundraiser for the NRDC, was seen by millions and featured people like Will Ferrell, Tom Hanks, Sheryl Crow and Jack Black. Laurie David and her message have been featured in countless newspapers, magazines, television and radio shows. She has received many national and international awards for all her efforts to Stop Global Warming and to get the message out to everyone and anyone who will listen to reason. Coming full circle, Robert F. Kennedy, Jr., called her his "environmental hero" when presenting her with an environmental award, years after their initial breakfast meeting. In a recent article in Glamour Magazine, Kennedy said about David, "She single-handedly transformed the debate this year. The question is no longer if global warming exists, but what we should do about it."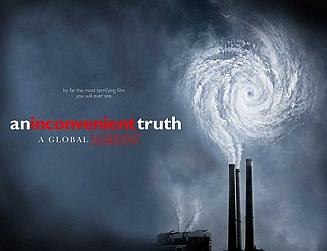 Who among us does not have a weird weather story? Last September it got to above 118 degrees in Los Angeles. During another month, it snowed in Santa Monica, California. There are droughts where there was never a drought before. Maple farmers in Ohio, whose families have been making syrup since the Civil War, tell how their trees were so confused last year that the buds came too early and there will be no syrup for the first time. National and international ski resorts are closing or having severely shortened seasons because there is no snow. Glaciers are melting. Small islands are being swallowed by the ocean.
According to the website, www.stopglobalwarming.org:
"The Earth as an ecosystem is changing, attributable in great part to the effects of globalization and man. More carbon dioxide is now in the atmosphere than has been in the past 650,000 years. This carbon stays in the atmosphere, acts like a warm blanket, and holds in the heat, hence the name 'global warming.'"
The massive ice sheets in the Arctic are melting at alarming rates. This is causing the oceans to rise. That's how big these ice sheets are! Most of the world's population lives on or near the coasts. Rising ocean levels, an estimated six feet over the next 100 years or sooner, will cause massive devastation and economic catastrophe to population centers worldwide.
The United States, with only four percent of the world's population, is responsible for 22% of the world's greenhouse gas emissions. A rapid transition to energy efficiency and renewable energy sources will combat global warming, protect human health, create new jobs, protect habitat and wildlife, and ensure a secure, affordable energy future.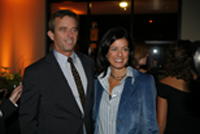 Laurie David was quoted recently saying, "There's no doubt the next generation is going to ask us, 'What did you know, when did you know it?' I want to be able to look my daughters in the eye and say I did everything I could." But it's not about everyone doing everything, as Laurie herself says, it's about everyone doing something. She implores us all to "imagine the impact of small actions done by millions of people. That's how you make a difference. So, recycle, unplug cellphone chargers when not in use, bring your own bags when you shop, use both sides of fax paper, wrap presents with newspapers, buy a hybrid car if you can, use recycled toilet paper, replace light bulbs. If every American replaced 5 light bulbs with energy efficient compact florescent lights, it would be the equivalent of taking 8 million cars off the road per year. "Pick one or two things (you can do) and get a friend to do it too. We all have to be a part of the solution."
Page created on 8/7/2014 3:29:39 PM
Last edited 1/5/2017 9:41:22 PM
Related Links
Stop Global Warming
- There is no more important cause than the call to action to save our planet. This is a movement about change, as individuals, as a country, and as a global community. We are all contributors to global warming and we all need to be part of the solution. Join the 718,220 supporters of the Stop Global Warming Virtual March, and become part of the movement to demand our leaders freeze and reduce carbon dioxide emissions now.
Laurie David
- This website tells you everything you need to know about this amazing activist and how you, too, can join the fight to save our planet.
Natural Resources Defense Council
- NRDC is the nation's most effective environmental action organization. We use law, science and the support of 1.2 million members and online activists to protect the planet's wildlife and wild places and to ensure a safe and healthy environment for all living things.
GRIST
- Environmental news and commentary.
An Inconvenient Truth
- Everything about Al Gore's movie,
An Inconvenient Truth
...and how you can take action.
Extra Info
25 Things You Can Do To Save the Environment
1. Reduce your driving (walk, bike, ride mass transit, carpool).
2. Choose a more fuel efficient car.
3. Choose more energy-efficient appliances, especially major ones like refrigerators and water heaters.
4. Buy "green power" like wind energy from your electric utility - many offer this option now.
5. Reduce discretionary air travel and purchase carbon dioxide offsets for any air travel you can't avoid.
6. Recycle everything you can: newspapers, cans, glass bottles and jars, aluminum foil, motor oil, scrap metal, etc.
7. Don't use electrical appliances for things you can easily do by hand, such as opening cans.
8. Use cold water in the washer whenever possible.
9. Re-use brown paper bags to line your trash can instead of plastic bags. Re-use bread bags and the bags you bring your produce home in.
10. Store food in re-usable containers, instead of plastic wrap or aluminum foil.
11. Save wire coat hangers and return them to the dry cleaners.
12. Take unwanted, re-usable items to a charitable organization or thrift shop.
13. Don't leave water running needlessly.
14. Turn your heat down, and wear a sweater.
15. Turn off the lights, TV, or other electrical appliances when you are out of a room.
16. Flush the toilet less often. (If you cut flushing in half, you'll save up to 16.5 gallons a day.)
17. Turn down the heat and turn off the water heater before you leave for vacation.
18. Recycle your Christmas Tree. (Read all the things you can do.)
19. Recycle office and computer paper, cardboard, etc. whenever possible.
20. Use scrap paper for informal notes to yourself and others.
21. Print or copy on both sides of the paper.
22. Use smaller paper for smaller memos.
23. Re-use manila envelopes and file folders.
24. Hide the throw-away cups, and train people to use their washable coffee mugs. Use washable mugs for meetings too.
25. Avoid buying food or products in plastic or styrofoam containers whenever possible. (They cannot be recycled and do not break down in the environment.)
Info from Laurie David's HBO Documentary Film...TOO HOT NOT TO HANDLE