When asked why I chose to write a biography of Leonardo da Vinci, I always give the same answer: "For me, who else could it be?" I am, after all, the worshipful acolyte who one blazing hot summer day in Florence some twenty years ago boarded a train to Empoli, then a bus to Vinci, and finally climbed a steep 3-kilometer hill just to make a pilgrimage to the place where he is said to have been born but almost certainly was not.
And when I am further asked whether, after having studied his life in such depth for two decades, I conclude that Leonardo is indeed the greatest genius the world has ever known, my reply is an emphatic "Yes!" Think of the historical figures whose names immediately come to mind when considering such a question: Aristotle, Newton, Descartes, Goethe, Einstein, and a handful of others. Each of them excelled in no more than a few areas of human knowledge, or perhaps only in one. But Leonardo was the most intellectually versatile of them all and brilliantly original in everything he did, without the benefit of a formal education except in graphic art. He was at once a painter, architect, mathematician, city planner, biologist and researcher in optics, while at the same time a civil, military, and a hydraulic engineer. He was a gifted athlete, a fine musician and a talented singer, who served both Florence and Milan as an impresario of the ceremonial public functions for which those cities were known. And though it is mentioned far less than it should be, the many notes spread throughout the more than 5,000 discovered manuscript pages of his drawings show that he was also a moral philosopher whose insights into nature and the human condition are often profound.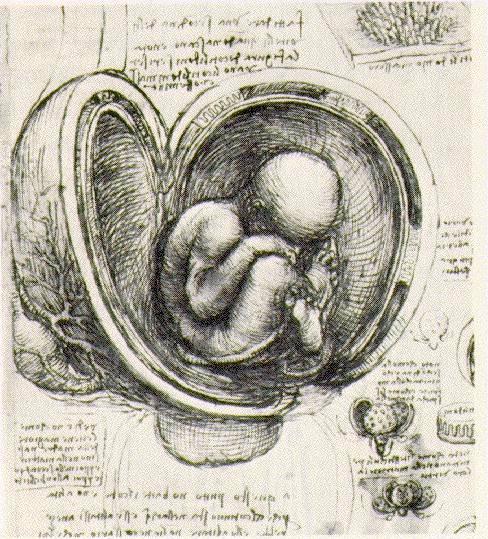 Beyond all else, it is Leonardo's anatomical work that intrigues me. It is unimaginable that - before any of the great anatomy investigators of the later Renaissance had so much as begun - there was Leonardo, dissecting in solitude the stinking corpses of executed criminals and indigent hospital patients, so that he might better comprehend the body's mysteries. Whatever other areas his monumental genius explored, in this one he was not only the first but the most perceptive, discovering structures and their functioning that would not be understood by others for generations and in some instances centuries.
My fascination with Leonardo mirrors my fascination with the human body, which in turn mirrors his. His ultimate aim was no less than the elucidation of all nature, and it was to this self-appointed mission that he applied the most diversely expansive mind that the world has ever known.
Sigmund Freud famously said of Leonardo da Vinci that he "awoke too early in the darkness, while everyone else was still asleep." If Leonardo was, as the renowned art historian Sir Kenneth Clark so appropriately called him, "the most relentlessly curious man in history," he is also the man about whom we are most relentlessly curious.
Page created on 8/2/2015 5:11:32 PM
Last edited 4/11/2018 8:27:12 PM
Extra Info
Other works by Sherwin Nuland:

Doctors: The Biography of Medicine (1988),
Medicine: The Art of Healing(1992),
How We Die (1994),
The Wisdom of the Body(1997),
The Mysteries Within: A Surgeon Reflects on Medical Myths (New York: Simon & Schuster, 2000).

"The Uncertain Art," his column, appears regularly in The American Scholar. He is also a contributing editor to The New Republic.