Lucy
by
Betty Bailey
The film Lucy is the 2012 first place winner of the Narrative Student award.
Nineteen-year-old Libby Blood has some pretty strong opinions about people with autism. "They actually bring the world to a higher level," said Libby. "They are much smarter than they sometimes appear. We may not see them as geniuses in are our eyes but they are geniuses because they can do stuff that we can't do." Libby knows a lot about autism. She learned about it watching her younger brother Luke growing up. "I pretty much have been thinking about it my whole life," she said. "Growing up with him and watching how he interacted with the things around him, he is pretty high on the spectrum so he's pretty high functioning." Libby said getting her brother to do his homework was not difficult but "coaxing him out for a day at Disneyland was a big deal."
"You have to force them to do things, to see their potential," she said. "They're homebodies. Autism is a social disorder. There's a communication barrier there." Libby, a young filmmaker, wanted to show people what she believes the world might look like to an autistic person. "I wanted to make a film and the idea of autism was kind of bugging me," she said. "The idea was in my head for a long time. Then, I started putting pieces together." The result was Lucy, a 10-minute film about a fictional girl with autism. Lucy is quiet and withdrawn on the outside but brilliantly creative in her vision. "I got a lot of inspiration (for the film) from my brother because they (Luke and Lucy) are very similar," she said. "She likes to draw. That's how she gets her emotions out and that's how she communicates. She actually sees things in pictures."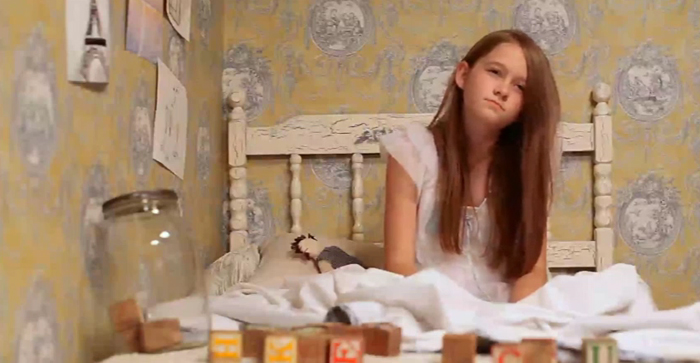 Libby called upon her personal experience and insights when making the poignant film. Early in the story, Lucy's father becomes exasperated by his daughter's condition and leaves the room in frustration. "She's different. I don't know what to do," she said, explaining the thought process of her character Lucy's father. "That comes across as neglecting but that was what was going on. He just didn't know what to do. He didn't understand. It's hard to be a parent of an autistic kid because they don't pay attention. You think things are actually going over their head when it's not. There are points where you want to give up." Libby also found inspiration for her film in the story of one of her heroes, Temple Grandin. Grandin is an autistic woman who is recognized as well as one of the top doctors of animal sciences in the nation. Grandin, a professor at Colorado State University, was the writer, and the subject, of the 2010 award-winning film Temple Grandin. Libby said she patterned the character of Lucy's mom after Grandin's description of her own mother. "I researched a lot about her life, what she went through and what her family went through," said Libby. "She is able to talk about what it's like to be autistic." On the screen, we see Lucy, alone in her room, coloring a picture, playing with simple toys and dancing. Then, her imagination comes to life. Her hand sifts through sand that magically fills the room, flowing in through a tiny keyhole. When her mother tries to help her learn the alphabet. Lucy hides under the bed covers, where an enchanted forest awaits. She hears her mothers voice and sees the letters of the alphabet but she views them from a vivid and spectacular perspective.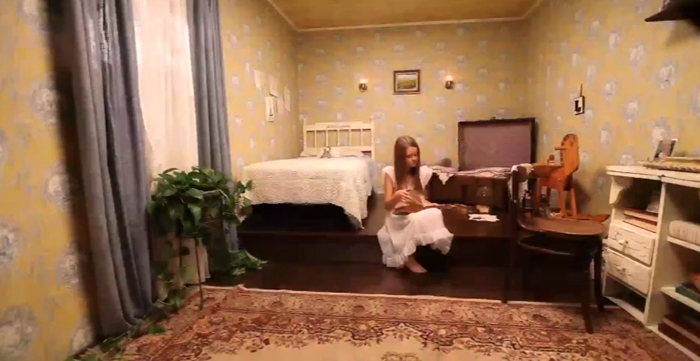 Libby, who wrote, edited, acted as director of photography and did the special effects for the film, pointed out her calculated use of symbolism. "It's based in 1939 because that's when people were first recognizing autism," she said. "Before that, no one really knew about what it was or how it worked." Libby set the story in France, with the dialogue in French, to give the audience a sense of the communication barrier that impacts people with autism. "Their social skills are just not there," she said. "It's hard to find what they can understand and at what level and how much you can teach them at one time." The challenges of autism can be complicated but the lessons from Libby's film are clearly understood. "I've had people come up to me at festivals and say "I had no idea,'" said Libby. "They understood, especially if they know someone with autism. They get it, which has been the main goal. to understand and know how it feels to look through the eyes of someone with autism. It's been kind of remarkable."
Page created on 7/29/2014 4:03:42 PM
Last edited 8/19/2018 5:31:17 PM
The beliefs, viewpoints and opinions expressed in this hero submission on the website are those of the author and do not necessarily reflect the beliefs, viewpoints and opinions of The MY HERO Project and its staff.