My Hero Films Win Merit Awards At Best Shorts Competition
Contact: Jeanne Meyers FOR IMMEDIATE RELEASE
[email protected]
1278 Glenneyre, #286
Laguna Beach, CA 92651


SAN DIEGO, CA – July 24, 2014 – Two Southern California environmental films produced by The MY HERO Project have been named winners in the 2014 Best Shorts Competition. The competition, based in La Jolla, California, is a global, avant-garde competition that honors filmmakers around the world who create high quality short films and new media projects.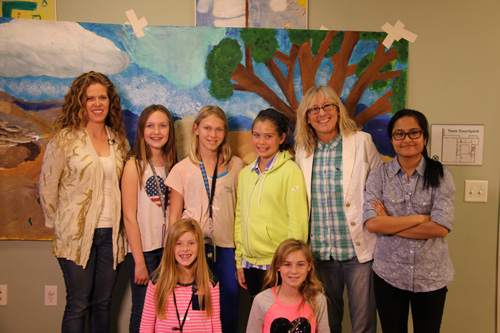 The short documentary The Kelp Lady is a winner of the competition's Award of Merit. The film features Orange County marine biologist Nancy Caruso and her efforts to protect several endangered species by restoring the natural kelp forests along the Orange County California beaches. Caruso takes her passion for the marine environment inside nearby schools with her non-profit organization Get Inspired! The organization introduces local students to the ocean and helps them raise kelp, abalone and sea bass and, later, return the sea life to its natural ocean environment. Caruso's efforts to replant have helped restore the local kelp forests to more than 100 acres as she and her volunteers work to protect the most vulnerable species along the Orange County Coast.

Saving the Canyon with Mary Fegraus is also a winner of the Award of Merit. The educational documentary highlights the successful efforts of Laguna Beach environmental activist Mary Fegraus, a woman people say was a driving force in the effort to preserve 20,000 acres of open space that is the South Coast Wilderness area. The area is made up of Aliso and Wood Canyons Wilderness Park, Crystal Cove State Park, the City of Irvine Open Space, and Laguna Coast Wilderness Park and offers miles of hiking trails, a nature center and a safe, natural habitat for indigenous wildlife. Fegraus' efforts have ensured that the outdoor sanctuary will remain open and undeveloped for future generations.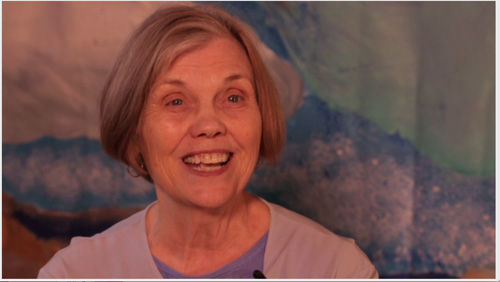 Both films were produced by Jeanne Meyers, Wendy Milette and Anabelle Vo of The MY HERO Project.

"The MY HERO Project is very grateful to the Laguna Beach Community Foundation and the Massen Greene Foundation for their support of these two films," said Milette. "The impact of media that educates and raises awareness about environmental issues is long lasting and will continue to influence future generations for years to come."

MY HERO is a non-profit 501(c)(3) organization dedicated to sharing stories of the world's heroes in an ongoing effort to promote peace and cross cultural understanding. MY HERO's free, interactive website features stories, videos, music and art. For more information, please visit www.myhero.com.
Page created on 7/31/2014 4:22:01 PM
Last edited 7/10/2017 4:53:16 PM