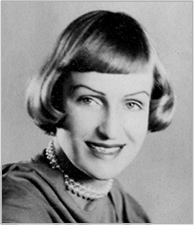 "There's so much that we share; that it's time we're aware; it's a small world after all" (It's a Small World). Sometimes we forget that ethnicity is simply based upon a location and that our gender is simply determined by a chromosome. So many get caught up in the hate and fear we were taught from a young age telling us the color of our skin matters, and whether we are male, female, or somewhere in between should somehow determine our worth. A true hero should shut down all of those stereotypes. Media and movies often depict heroes being strong by lifting heavy objects, and beating up the villains. However, a true hero does not need to have a powerful punch to have true strength. True strength comes from your heart and the ability to do the right thing and to follow your own path despite every obstacle in your way. This takes determination and perseverance telling us to keep going rather than giving up. Once these heroes finally get to the point of their life where they have achieved their goals, they teach others to get away from the stereotypes that stand in their way. These are all traits that make up a true hero.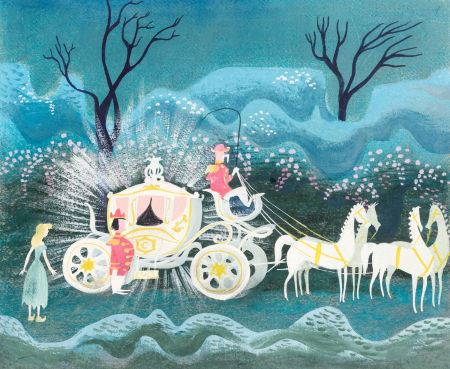 Mary Blair exemplifies all of these traits in her own way. Mary was a watercolor artist born on October 21, 1911 who is predominately known for work at the Disney studios (EBSCO). She drew pictures for movies such as The Three Caballeros, Cinderella, Alice in Wonderland, Peter Pan and was one of the only women doing so at the time (Deanpogni). Blair is also credited for designing one of Disneyland's most beloved rides, It's a Small World (Deanpogni). Mary Blair is a hero from the way she stayed determined, persevered through all of her struggles, and demonstrated equality in a time of racism.
Mary Blair showed true determination from a young age and carried it on to her later years. "Her family was poor, their circumstances further depressed by her father's alcohol abuse" (EBSCO). She grew up without the wealth and support many people are blessed with. Instead of turning to the factories like many lower-middle class women were forced to work at, she saw it as a reason to work as hard as she could to make the best of her situation. Throughout school, she studied and strived for high grades as she knew that if she wanted to follow her dreams, she had to work for what she wanted. "In 1931, the young artist received another honor in the form of a scholarship to the prestigious Chouinard School of Art in Los Angeles" (Agapoff). Her work had paid off as she got into her art school of her choice. Being a woman at this time made it even more difficult to be get the privilege of college yet she was accepted. On top of that, she was granted a scholarship which are not given, but rather earned from hard work and determination which is exactly what Mary Blair did to get to where she was in her later years.
This determined mindset allowed Mary Blair to persevere through challenges at her job in the Walt Disney Studios. "They said, why don't we hire his wife, she's better than he is!" (Canemaker, 4) The only reason she was even considered for the job was because they knew her husband. Despite only being chosen based off of this, she later outshined him showing the other animators that women can do everything men can do if, not better. Once settled into her job and she began to draw, she was heavily judged for her work and men refused to use it. They claimed that it was "too flat" (Canemaker, xi). She could have changed her style for them, but instead she stayed true to herself and kept painting the way she knew and loved. Once Walt Disney saw some of her work, he fell in love and wanted it to be incorporated into more of their movies and shorts (Canemaker). Uneasy, the male animators resented her and her work, and "questioned why so much creative power was given to a woman" (Canemaker, ix). She worked her way up to the top of the studio, starting as a minor concept designer to movies, based off of her own artwork. She didn't listen to anyone telling her she couldn't make it, or anyone refusing to use her art. Instead, she kept marching to her own drum and persevering through all of the road bumps in her way.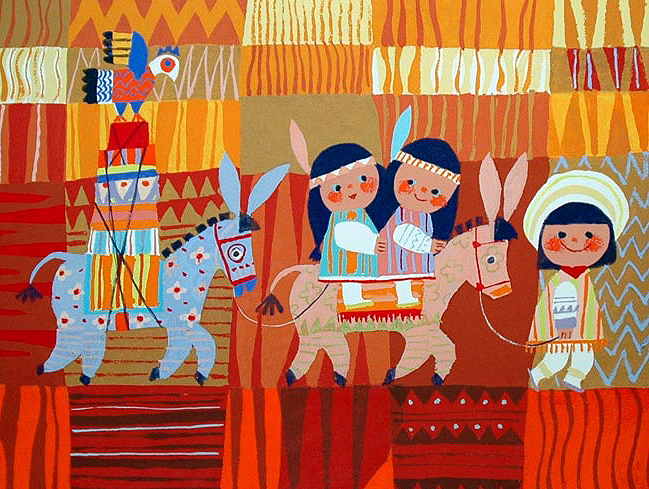 Mary Blair also helped in the fight against racism as her work showed different cultures that made the world realize we are all the same. She was offered a trip to South America in 1941, giving her a different perspective on her art and her life (EBSCO). "This was an eye opening experience for Mary as her artistic style grew wildly more colorful and eclectic under the influence of South and Latin American culture" (Canemaker). She saw the world and looked at it with open mind and used it to inspire her work to show other cultures. Her work was so inspirational that it became the starting point for movies based on those Latin countries. Later in her life once she was retired from Disney, she got a call offering her to join the team for a new ride concept called It's a Small World, which showed the children of the world smiling and singing in harmony despite their differences (Agapoff). "It was about the children, the freedom of color" (Canemaker, 84). She was all about equal rights using her drawings to preach out about how all humans are created equal in a time of prejudice. She took what she was best at and showed children and adults that the color of our skin cannot divide us. She set a statement that was not just valid then but still relatable to today's world.
Through the hardships of alcoholism to the lack of riches, Mary Blair stayed strong fighting through every one of her struggles. She showed us that we can overcome anything thrown in our way with hard work to follow our dreams. She continually inspires society to follow its goals no matter how grand or impractical they may seem. She also teaches us that when you find your strengths, you can use them to speak out about what you believe in. She used her artwork to teach equality and 50 years later, every Disney park in the world can be found sharing the same tale. She kept fighting through every single one of her struggles and it resulted in recognition in many different forms. In 1991 she was awarded the Disney Legend Award (Sullivan) and on her 100th birthday, Google created their page based upon her drawings to honor her (EBSCO). Blair worked for these accomplishments and it would have never happened if she didn't work through the roadblocks. Even though Mary may have passed away, she lives on through these awards and her creations. Overall, her determination, perseverance, and outlook on the world is what make Mary Blair a hero.
Works Consulted
Agapoff, Anastasia. "MARY BLAIR." MARY BLAIR (1911-1978) - Watercolorist; Disney Conceptual Artist, Sulivan Goss, 2015, www.sullivangoss.com/mary_Blair/. Accessed 28 Apr. 2017.
Canemaker, John. The Art and Flair of Mary Blair: an Appreciation. New York, Disney Editions, 2014. Deanpogni.
"MAGIC, COLOR, FLAIR: the World of Mary Blair." The Walt Disney Family Museum, Walt Disney Family Museum, 31 Mar. 2017, waltdisney.org/exhibitions/magic-color-flair-world-mary-blair. Accessed 5 May 2017.
"Mary Blair." Encyclopedia of World Biography, vol. 33, Gale, 2013. Student Resources in Context, link.galegroup.com/apps/doc/K1631009870/SUIC?u=powa9245&xid=cca8793a. Accessed 28 Apr. 2017.
Page created on 5/27/2017 3:23:59 PM
Last edited 7/4/2017 5:17:54 PM