Michael Durant
by
Zachary from Roxboro
"I am not a ranger, I am a pilot."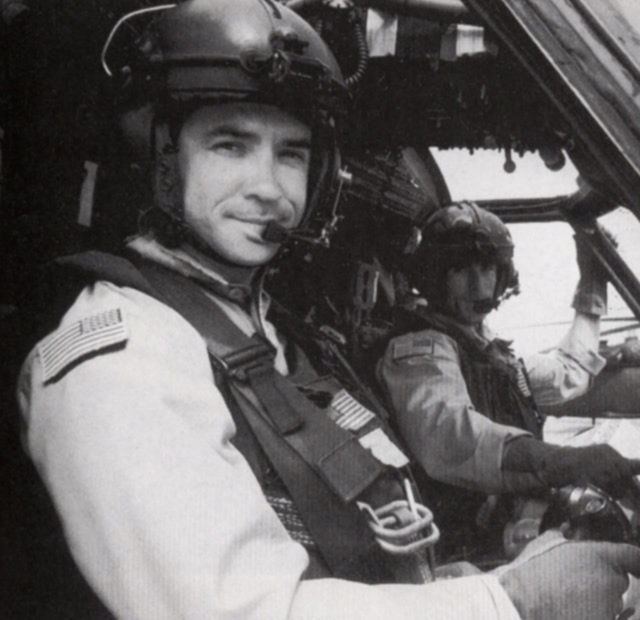 Born in a small New Hampshire town, Michael Durant enlisted into the US Army in 1979 and became an accomplished helicopter pilot. In 1983 he had completed the training course of the UH-60 Blackhawk helicopter. With this course and many others, he was placed into the 377th Medical Evacuation company for the war in Korea. Once the conflict in Korea was over, Durant was placed in command of a helicopter in the Special Operations Avaitions Regiment (SOAR). Once he was placed in SOAR, he was put in command of a MH-60A Blackhawk codenamed Super Six Four. Super Six Four was one of the two blackhawks lost in the Operation Gothic Serpent, or the battle for Mogadishu. During the operation, Super Six Four was shot down by an RPG-7 rocket propelled grenade. Durant was the only person in the helicopter to survive the crash. Two delta force snipers, Master Sergeant Gary Gordon and Sergeant First Class Randy Shughart, tried to save Durant but were both killed. Durant was taken prisoner for eleven days.
The courage and guts that Michael Durant showed on that day were more than any ranger or pilot before him. When Durant heard over the radio that Super Six One, a fellow blackhawk, was shot down and the wounded needed immediate evacuation, he pulled his helicopter down to try and rescue them. But when a RPG hit his chopper, it crashed, killing everyone but Durant. Just knowing that this could end fatal, Durant still attempted the rescue operation. These guts and the courage are why I chose him to be my hero.
The one thing that sets Durant apart from any other pilot in this operation is his courage. With the the thought of is crew and himself being at risk for death, he still pulled out of formation and risked everyones' lives. For this reason, Michael Durant is to be considered a hero. With the courage to attempt to rescue the helicopter crew and the courage to last 11 days in captivity, he is hero in my eyes. Even today, Durant is going around the country giving talks about his army service and the Somalia experience.
What would you have done if you were in Michael Durant's position? Would you have given up or would you have tried your hardest to survive? Durant had the bravery to stay in his position even when the only two people that could have helped him were dead and there were hundreds of thousands of Somalis around him. A normal person would have called the situation hopeless and prayed for the best. Durant was not a normal person because he did not give up in the face of death. And if a normal person had been captured like Durant, they would not have been able to stand the torture of eleven days of captivity in Somalia.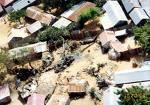 If you look at a typical aviator, you will find that Michael Durant is no typical aviator. This man went above and beyond the call of duty in the operation that he was involved in. Even though the horrible experience that Durant went through is featured on the movie Black Hawk Down, this can only show an understatement of the actual horrors that he faced while he was in Somalia. So the next time that you watch Black Hawk Down and you come to the part where Durant is shot down, just remember what this man did this to help others from certain death.
Page created on 6/14/2009 12:00:00 AM
Last edited 6/14/2009 12:00:00 AM
The beliefs, viewpoints and opinions expressed in this hero submission on the website are those of the author and do not necessarily reflect the beliefs, viewpoints and opinions of The MY HERO Project and its staff.