Mojgan Morshedi
by
Merssedeh from Mission Viejo
What we have now is doctors who are actually better technically at what they are doing in their specialty, but we lost the relationship, when the doctor would look people in the eye and say, "I care about you. We can do this together." Mehmet Oz
Ever since I was little I have always wanted to be a doctor and help people get better. I have always thought that it is a really cool thing to be able to operate on people by cutting them open and to be helping them at the same time. I became aware of Dr. Mojgan Morshedi when I was asked to find a personal career hero for my college and career planning class at Capistrano Valley High School. What I read about Dr. Morshedi interested me because unlike other doctors, she cares about her patients like they are part of her family. Dr. Morshedi enjoys taking time in making sure her patients stay health even after their appointments. She has inspired me to love my future patients like she does now.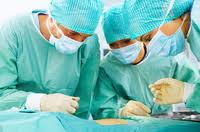 Dr. Morshedi is an international doctor who specializes in internal medicine, that means she has a medical degree in Iran and in the United States so she can practice her job in both places. According to the American College Physicians website, "Internal medicine physicians are specialists who apply scientific knowledge and clinical expertise to the diagnosis, treatment, and compassionate care of adults across the spectrum from health to complex illness." These doctors are capable of treating and uncovering any and every problem you might have. Dr. Morshedi's job is to care for her patients and make sure that they are happy and comfortable. According to the Occupational Outlook Handbook website, as of May 2014, internists also made anywhere from $86,540 to $251,760 annually. There are multiple specialties you could have in internal medicine like becoming a Hospitalist or a Rural Doctor, according to the American College of Physicians website. Internal medicine is discovering important and vital information every day. According to the East Carolina University; Brody School of Medicine, internalists are beginning to recognize symptoms of pulmonary hypertension and the importance of early detection.
According to Dr. Mojgan Morshedi's personal website, she graduated from Tehran University Medical School, in 1994 in Iran. But she completed her internal medicine residency at University of Pittsburgh Medical Center where she was chosen to care for sick patients in the hospital and the Intensive Care Unit (ICU), at University of Pittsburgh Medical Center. Later in 2007, she moved to Columbus, Ohio, to allow her husband to complete his surgical fellowship. While there she worked at Mt Carmel Hospital for two years and was chosen as one the top physicians in 2009. By the end of 2009, she made her final move to the Bay Area in San Francisco, California where she enjoyed taking care of her patients in the hospital. She was very successful there but she still was not allowed to maintain a close relationship with her patients like she preferred, but once she met with Dr. Weeks and after he allowed her to pursue the care of his patients outside of the hospital, Dr. Morshedi decided to open an outpatient practice, so she could do what she loved and maintain a close relationship with her patients. Even though it took many years and a lot of hard work Doctor Morshedi never gave up and succeeded and now she makes a lot of money doing what she loves.
I believe that doctors who care more about their patients tend to be more successful because the patients are happier and the doctor is more determined to do well because they care about the patient and want to see them get better faster. According to her personal website, Doctor Morshedi once said that, "I believe the best care for patients is as an internist who combines inpatient and outpatient care." I think this is important because this makes her stand out from other doctors. This contributes to the society because any citizen that goes to her as a patient will come out feeling happier and healthier making everyone else around them happier.
In order to become a successful doctor like Dr. Morshedi I plan on taking medical related ROP (Regional Occupational Program) classes, like Medical Core and Medical Assistant 1 and 2, in high school so I can have a better understanding and be more familiar with the medical world before I go to college. I want to go to medical school and obtain a medical degree but I am not sure on what specialty I want yet, but I know that I want to make people feel better. Dr. Morshedi inspires me to care for people like they are part of my own family because when you do, they are happier and more comfortable and then, you will do a better job in helping them too. I believe the saying "treat people the way you want to be treated" is important in the medical world because when you follow that rule, your patients will like you better, and you will be more successful. I think I will be good at what I do, like Dr. Morshedi, because in the future, my patients will be comfortable and happy around me and I will be able to do an amazing job in healing them because I will be comfortable around them too.
Page created on 5/18/2015 12:00:00 AM
Last edited 5/18/2015 12:00:00 AM
The beliefs, viewpoints and opinions expressed in this hero submission on the website are those of the author and do not necessarily reflect the beliefs, viewpoints and opinions of The MY HERO Project and its staff.