Dr. Michelle Oakley
by
Paris from Mission Viejo
"Best doctor in the world is a veterinarian. He can't ask his patient what's the matter. He's just got to know." -- Will Rogers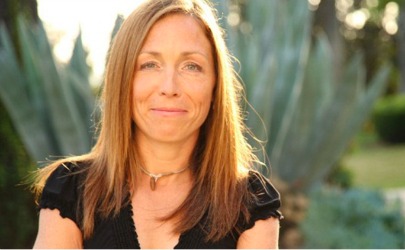 One day I was sitting in my room watching the National Geographic channel, when a new show came on that I never heard of before. The show was Dr. Oakley Yukon Vet. I, being very interested in the veterinary line of work, decided to continue watching the show. That's when I discovered Dr. Michelle Oakley for the first time. In just one episode I knew that Dr. Oakley was very talented in her field, and I was captivated by her skill and her passion for animals. What attracted and interested me the most about Dr. Oakley was, of course, her extreme love for animals, but , most of all, how much she loves her job. Dr. Oakley puts so much time into her job it's almost second nature to her. What I love so much about the veterinary field is the ability to work with all types of animals. I love helping others and I love the satisfaction of being able to put a smile on someone's face; in this case it would most likely be a pet owner. I want to be like Dr. Oakley when I am older, I want to be an amazing veterinarian just like her. She has inspired me to want to work my way up and become a successful vet, just like herself.
Veterinarians have many obligations while on the job. The job related tasks according to the Occupational Outlook Handbook are examining, diagnosing, treating, preforming surgeries, testing, prescribing, and advising animal caretakers. To be a doctor you need to have a lot of training and qualifications. The required training and education for the average vet is 4 years in a veterinary medicine program in order to achieve a Doctor of Veterinary Medicine degree. Most vets have a bachelor's degree, even though it's not mandatory, but these days it is recommended because veterinary school is unusually competitive. The average vet according to the Occupational Outlook Handbook earns $40.61 per hour or $84,460 per year. Some related occupations are animal care and service workers, physicians and surgeons, zoologist and wildlife biologist, etc. According to Medical News Today a recent medical development was published stating that stem cells are helping researchers find rabies in animals.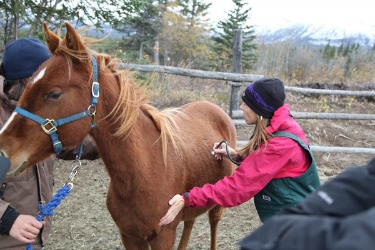 Dr.Oakley grew up in Indiana on a creek. According to Nat Geo Wild website, she tried to catch and lure animals into her house to get a closer look at them. While growing up her uncle had a dairy farm where she was around animals all the time She was very curious and adventuresome. She loved riding horses and being with animals. She was around them every day so she developed a love for them at a very young age. This love for animals is something that one needs to have to be successful in this line of work. According to the article's author, Luiane Lee, Life is indeed wild for Dr. Oakley. Michelle Oakley graduated from Munster High School in 1987. She later studied zoology at the University of Michigan. Dr. Oakley earned her degree from Atlantic Veterinary College at the University of Prince Edward Island. After veterinary school she worked as a wildlife biologist for eight years for the government. Later she established her veterinary practice. Dr.Oakley is the only vet in Haines Junction and covers hundreds of miles on the job, which is a lot of work. These days Dr.Oakley is jumping out of planes, hunting down sick endangered animals and doing her job the best she's ever done it before.
Dr. Oakley helps others and contributes to society by saving the lives of the animals we love. Dr. Oakley also works at the Yukon Wildlife Preserve and works with the American Bald Eagle Foundation, she's an on call vet at All Paws animal clinic, and she runs an animal clinic out of her house. Dr. Oakley's role model is Jane Goodall. According to Chimps With Everything: Jane Goodall's 50 Years in the Jungle, a website by Robin McKie, on July 16, 1960 Jane Goodall went with her mother and an African cook to Africa for a long term study on chimpanzees. When she came back she had discovered new renowned information about these apes, giving her some fame. Jane spent over 50 years working with chimps, she was very dedicated and in love with these animals. Jane Goodall is an anthropologist and primatologist.. Dr. Oakley aspired to be just like her when she was young. Dr. Oakley works her own Territory in the Yukon and she is the only on call vet in her area. She is called for any emergencies and has to know what to do because she is the only professional around. In the Yukon people can be very dependent on their animals and can't live without them. Dr. Oakley is the person everyone calls when they have animal emergencies because they trust her to take care of the animals. Dr. Oakley loves animals so much, she devoted her life helping them and that is a very big contribution to society.
To work my way up to be a veterinarian like Dr. Oakley I must take many steps. My high school goals consist of taking lots of science and math classes. The classes I plan to take are chemistry, anatomy and physiology, and if zoology is an option I will definitely take that. For my math classes I plan on going into algebra ll, then pre-calculus, then calculus. This is what I plan for high school and of course I have to focus on my grades and studying habits. For college I want to attend San Diego State, Santa Barbara, or USC. I want to major is zoology and get my bachelor's degree, then follow up that by going to UC Davis a great veterinary school. While I am in school I would like to get some additional on-the-job training so I will try to intern at a zoo or in an animal clinic. Once I get into my career and secure my veterinary job I want to work my way up and start my own clinic.
Page created on 6/13/2015 12:00:00 AM
Last edited 8/21/2018 4:22:20 PM
The beliefs, viewpoints and opinions expressed in this hero submission on the website are those of the author and do not necessarily reflect the beliefs, viewpoints and opinions of The MY HERO Project and its staff.
Related Links