Michelle Obama
by Hanna from Newark
This is a time that the world should and needs to view thing in a different way. Not to just see the exterior cover but also capture what lies beneath the surface. To discover the meaning of things to see life as its only one chance and one adventure. To truly understand the meaning of education and what it does for our society for our children and for our youth. To see the unseen and to search for the hidden. To go out of your way and into the way of many lives. Those are very distressing and almost unachievable qualities to find in a human being but I've have found in in the First Lady of the United States, Ms. Michelle Obama.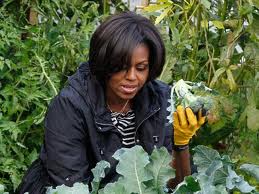 The First Lady has opened the eyes of many in a various amount of situations portraying to diabetes, supporting military families, and giving a big endorsement on eating healthy. Diabetes is one of our harshest problems that some Americans face day to day. The excruciating pain of stabbing a needle in your finger every single day is horrible. Ms. Michelle Obama is taking steps forward to help those struggling in everyday poor food choices to take better interest for themselves. She has planted a vegetable garden in her back yard since Eleanor Roosevelt served as First Lady. She strongly believes in a new healthy America.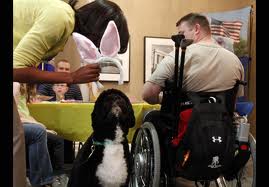 Another incredible deed that the first lady has done is supported military families through some rough times. There is a significant amount of fear pain, and loneliness that a military family can go through each and everyday. Their husband or wife has taken an ultimate sacrifice in leaving their family to help out in the war. Mrs.Obama felt like she needed to give comfort to fallen soldiers' families and other active soldiers families. She also has made some organizations that help out military children by giving them sports equipment that everyday can make their lives a little bit better.
She has been an excellent role model for African American woman as well. She shows that you can accomplish whatever you strive to be if you truly work hard and believe in what you are doing. She wasn't judged by her skin color, she was judged on all the absolutely amazing accomplishments that she has done for America. It's her character that made her so unique. Her influence on so many girls and woman are mind blowing because she has achieved the unachievable.
In conclusion Michelle Obama has done a great deal in taking pride of a beautiful country, fixing it up, and healing some of its wounds. Her miraculous efforts to help everyday citizens like you and me and her unstoppable love for people she's never seen before, strangers. Her wisdom and knowledge of a regular American life, because she lived it. All of her struggles, accomplishments, and hard work and lead her to where she is today, the 44th First Lady of the United States, Michelle LaVaughn Robinson Obama.
Page created on 8/9/2013 12:55:49 PM
Last edited 2/26/2019 1:41:58 AM
The beliefs, viewpoints and opinions expressed in this hero submission on the website are those of the author and do not necessarily reflect the beliefs, viewpoints and opinions of The MY HERO Project and its staff.

Related Books