Marlo Thomas
by
Ryan from Los Angeles
Most people know my great aunt, Marlo Thomas, as an amazing actor who has played roles as many famous characters in different shows and movies. But I have always known her in a different way. Her loving and caring way. The most recent and admirable thing she has done is be awarded the Presidential Medal of Honor. But I would like to elaborate on some more of the amazing things she has done. Another thing that Marlo has done that especially makes her my hero, is all of her work with our family hospital. There is a very long story on how St. Jude Children's Research Hospital was founded. But, long story short, my great grandfather, Danny Thomas, built a shrine to St. Jude. Ever since my grandfather passed, my aunt has worked incredibly hard to help the hospital succeed. Overall, she has done an outstanding job. Very recently, I went to Memphis, Tennessee, to support my aunt in a very special ceremony.
My family and I went to the dedication ceremony at the hospital. Marlo was being honored by having a new building at the hospital named after her. It is called the Marlo Thomas Center of Global Education and Collaboration. We sat on the stage and listened to everyone's speeches. Including the speech of a very special woman, Hillary Clinton, who gave a beautiful speech! Then, my aunt spoke. After that, they pulled down the banner, and the bold words beamed out like the doors of heaven opening. Then, we all took an outstanding picture with one former, and two recovering patients. It was an amazing day because my aunt was very honored to have a building named after her. Even though we wore suits and ties for 8 hours straight, it was an astonishing day that will go down in our family history.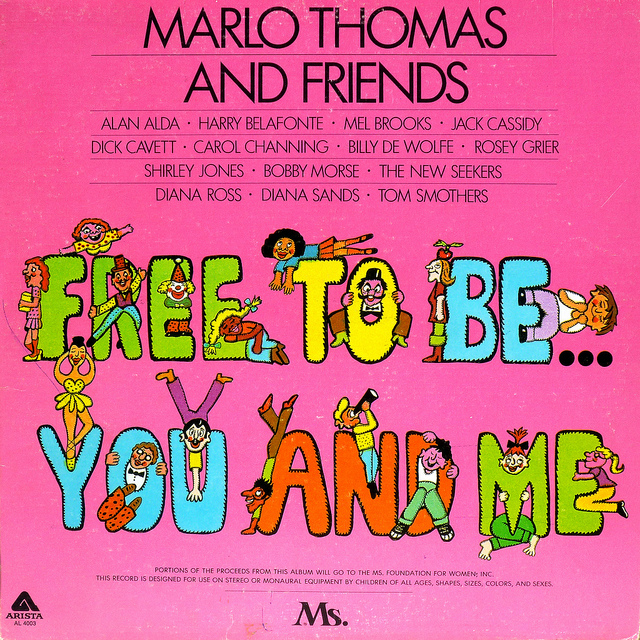 Another very personal thing my aunt did was make a book called Free To Be You And Me. When my mom was a kid, she never had any bedtime stories to read, so her aunt wrote a book for her. It has songs and funny stories! I've read it and I loved it because it really makes you laugh! It has been a book in our family for a long time. It is also in our school library because it is such a kid-friendly book. My mom always used to read it to me, and my favorite story is by far the one with the two babies who don't know if they are boys or girls. It is and always will be my favorite book because it will remind me of my childhood.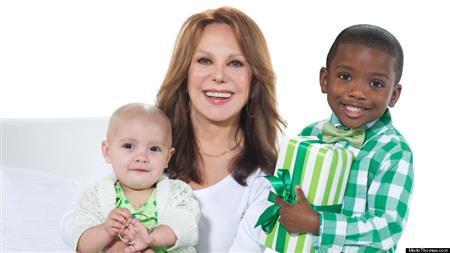 Marlo Thomas has done many admirable things in her career in acting and in health care, but the one that stands out most to me is her love for all the kids. She makes everyone feel better when they need it, and she inspires many people every day. My great aunt is my inspiration because of how much she cares about kids, and because she loves what she does. I am proud that I am related to her because she inspired me to do something great and to never give up on what you really want to do. I hope I can inspire everyone I meet just like she did so well. I love you Auntie Marlo.
Page created on 2/25/2015 1:36:34 PM
Last edited 7/25/2018 11:15:11 PM
The beliefs, viewpoints and opinions expressed in this hero submission on the website are those of the author and do not necessarily reflect the beliefs, viewpoints and opinions of The MY HERO Project and its staff.