Moses Zulu
by
Manyun Melanie Yau from Beirut
Dare to reach out your hand into the darkness, to pull another hand into the light. ~Norman B. Rice
"A child in the street is a child that has been exposed to a lot of vices. And this child has developed hate. This child has developed no passion whatsoever. This child has no love at all. This child has no respect for himself or herself. He sees everybody as an enemy, he can't trust anyone."
Who is Moses Zulu talking about? Are there even people who live like that? Sadly, in truth, there are. They happen to be the Zambian children that my hero, Moses Zulu, helps to improve their lives. Zulu gives many children the hope to live even though they might have AIDS. Without his hard, determined work through his organization of Children's Town, many Zambian children would have been forced to survive in an African city by getting a job as a street vendor, or resorting to crime or prostitution.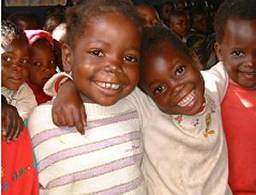 As many heroes do, Moses Zulu makes an impact on the world. In 1990, Moses Zulu established Children's Town in Zambia, where one million children have been orphaned, largely due to the AIDS epidemic. Children's Town teaches children the basic life skills needed for their future. Each child goes through a five-year training program where they're taught responsibility, values, and self-care. They graduate with training in agriculture or crafts and business management, as well as a 9th grade diploma. Zulu's Children's Town provides an oasis of hope for less fortunate children, and it is a vital example of how people should respond to the next AIDS crisis.
I hope that when people look back in time, they, too, will think that he is a hero for providing many people with the hope and inspiration that they would not have had without his help. Zulu's contribution to today's modern world society teaches us to lend a helping hand to others who are not as privileged as those of us who are. He teaches us to make a difference in the world by helping others. "At our core," he says, "we enable our children to have dreams, to believe in themselves and to take responsibility for their lives."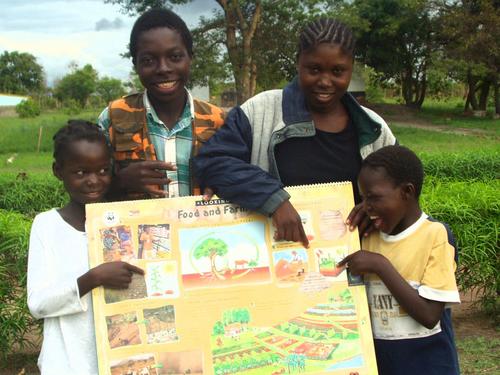 Finding out about Moses Zulu and his work, I knew that he was the hero that I wanted to share with the world. I read about his generous, warm-hearted aid to Zambian children who were barely living, and it reminded me of how I have always wanted to help children, as well as adults, in need. Although I have never felt the pains of poverty, the hardships of not having a home, the loneliness of not having a family to care for me, or ill health and AIDS, I know that thousands, if not millions, of people in the world have gone through these terrifying, agonizing, and miserable experiences. Learning from Moses Zulu that it is possible to help these people in a way that could change their lives forever, I know that my hero and I share some of the same interests, goals, and dreams.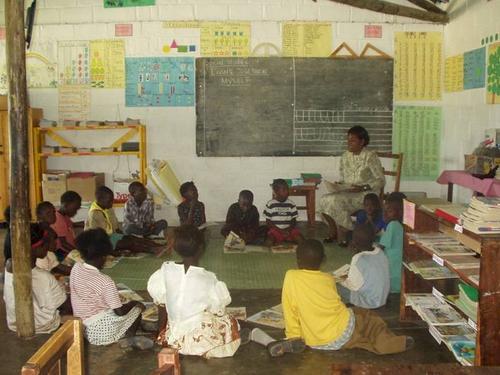 As we all know, a hero can basically be defined as any person who is admired for their qualities and achievements and is regarded as an ideal or model. Moses Zulu is someone who fits my meaning of a hero. I learned that there are not many people in the world who are willing to help others in need, as Moses Zulu does. Others in the world might not even know that these children and adults exist at all. That is why we have to raise awareness about them and try to solve this crisis. And from now on, if you ever throw away your banana just because it's all brown-specked and mushy, well, remember that a group of people suffering from AIDS, homelessness, poverty, or other causes, would fight each other just to get their hands on a single, over-ripe banana.
Page created on 3/2/2015 1:43:21 PM
Last edited 5/13/2020 6:16:50 AM
The beliefs, viewpoints and opinions expressed in this hero submission on the website are those of the author and do not necessarily reflect the beliefs, viewpoints and opinions of The MY HERO Project and its staff.