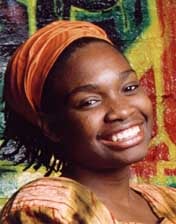 Malika Sanders was born into the Civil Rights Movement. Raised in Selma, Alabama, by parents who were both prominent activists, Malika, "claimed the power of my purpose through a spiritual experience when I was 12. I can remember being aware of injustice and inequality even as a little girl and wanting very much to find solutions." When she was 16, Malika helped organize SMART, Student Movement Against Racial Tracking, that put the spotlight on so-called "ability grouping," which allowed teachers to place students in different learning tracks at their own discretion. This resulted in white students being placed in higher level classes while black students were placed in lower levels - regardless of skill or ability. Malika was one of the black students affected by racial tracking and led demonstrations demanding quality education for all. A year of protests finally led to a student sit-in that closed the school down for five days. Selma finally altered its policy of tracking to include more advancement opportunities for deserving black students.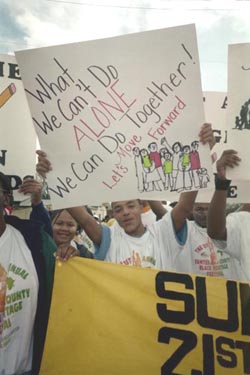 With her degree in Psychology from Spelman College in Atlanta in hand, Malika returned to Selma and became Executive Director of the 21st Century Youth Movement. This Movement holds SUPER BIRTHDAY TUESDAYS every few months and invites all high school students turning 18 to come and register to vote, the idea being to connect the significance of the 18th birthday and the transition into adulthood with the right to vote. The goal is to get young people involved in the political process. Leaders of the Civil Rights Movement of the 1960's founded the organization in 1985, concerned because studies show that since the 1970's, 18 to 21-year-olds are the least likely to vote.
Under her leadership, the organization has grown from a small, volunteer effort into a sizable organization of 1500 students with 32 chapters in the U.S. and 3 in West Africa.
In the summer of 2000, Malika and the 21st Century Youth Movement, with the help of Yes World, ran the "Joe Gotta Go" campaign to rid Selma of notorious racist Mayor Joe Smitherman, whose acts of intimidation, voter fraud and threats kept him in power for 35 years. Her use of innovative outreach efforts, including hip-hop artists recording civil rights messages, resulted in the registration of hundreds of young black voters and an 80% turnout at the polls - a first in Selma's history. "For the first time in my life, I saw people coming from the pool halls, juke joints, crack houses, mansions, offices and everywhere to the polls."
Summer of 2003 saw 21C host its annual Summer Leadership Camp; always an empowering experience.
My Hero:"How did you feel after the voter irregularities of the last presidential election?">
Malika:"We had just finished with the "Joe Gotta Go" campaign earlier in the year when we'd shared what was happening in Selma with the voting irregularites. But, if it doesn't slap someone directly in the face, they do not want to focus on it. A lot of people called me back after November, 2000, to say, 'Oh my goodness, you were right.' All is not well and still is not well. Across race, gender and class we had people trying to get past what happened. America has a history of creating a democratic image abroad and not allowing it at home."
My Hero:"Have you encountered much hostility for the work you do?"
Malika: "It's intense work and I do encounter it. Selma is very polarized. Black and white. Such a deep history of racism and hatred. When I was in high school, churches in the 90's were still voting whether to allow blacks. I've had bomb threats to my family's home and was arrested for handing out fliers. During the "Joe Gotta Go" campaign, the fear factor was so high a car was firebombed."
Malika has been very busy in 2003. In March, she was a speaker at Yes World - Visionaries Event - Leveraging Privilege for Social Change.
August 28th marks the 40th anniversary of the March on Washington. This anniversary spotlights an event that "served as a catalyst of the issues we are still faced with today; issues of militarism, voting rights and reparation," said Ms. Sanders. Malika will be one of the hosts, along with 21C and YesWorld, at the AFRICAN DIASPORA JAM to be held this November. Malika: "It will bring together dedicated sons and daughters of those who hoped and prayed for a day their children could be reunited in order for them to work together to create a world where there is unity in the human family. The Ghanian Symbol of the SANKOFA BIRD (looking back to go forward), symbolizes this powerful event: tying together the past, present and future."
My Hero: " Do you have any heroes?"
Malika: "I have a circle of heroes. One of them is my father's mother. She had an 8th grade education and was a domestic in the 50's and 60's. She had an amazing way of standing up to people. People in the community would come to her to have her settle problems. Also Harriet Tubman and Malcolm X."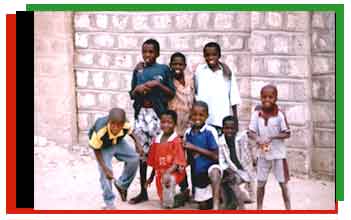 International Exchange Program - Africa
Page created on 8/3/2014 11:48:59 AM
Last edited 1/5/2017 7:04:55 PM
Related Links
YES! Magazine
- "Spring 2002: What Does It Mean to Be an American Now? ~ Get Your Vote On" by Malika Sanders
Yes World - Youth For Environmental Sanity
- informs, inspires and empowers young people to join forces for social justice and environmental sanity.
Idealist.org
- A great online resource for jobs that make the world a better place.
Extra Info
21st Century Leaders are Guided by the N GUZU SABA
7 Principles of KWANZA
1. NIA - purpose
2. UMUJA - unity
3. UJAMMA - cooperative economics
4. UJIMAA - collective work & responsibility
5. KUUMBA - creativity
6. KUJICHAGULIA - self-determination
7. IMANI - faith