In March 2011 our miniature therapy horse Magic was named by TIME Magazine /CNN one of History's Ten Most Heroic Animals (the only living animal on the list). Magic was also selected The Most Heroic Pet In America by AARP and included in NEWSWEEK/The Daily Beast 10 Most Heroic Animals Of 2010. Last week Magic was selected a Reader's Digest / AmericanTowns Power Of One Hero (the only non-human hero).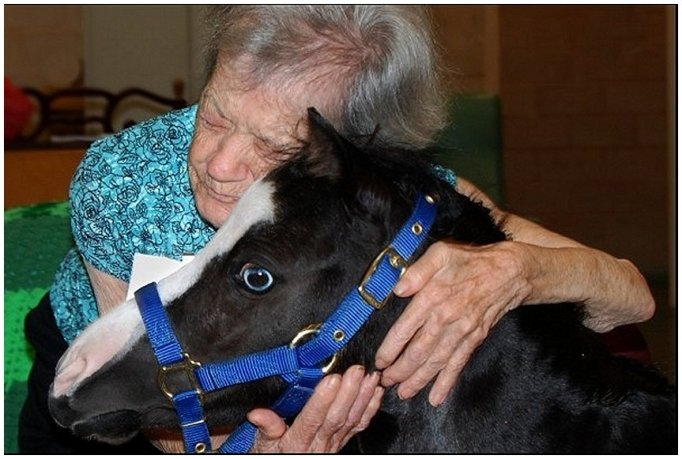 TIME/CNN's list of History's Ten Most Heroic Animals includes Bucephalus, the famed steed of Alexander the Great, Togo the sled dog who brought serum to save Nome when diphtheria broke out in 1925, Stubby the World War I hero war dog who became a lifetime member of the American Legion and later became Georgetown University's mascot, Simon the British cat known for his heroic voyage down China's Yangtze River (his obituary appeared in TIME magazine in 1949), a heroic dog in Japan, Cher Ami, a pigeon that flew messages in France during World War I, leading to the rescue of 194 soldiers in Major Charles Whittlesey's "Lost Battalion", New Zealand's Moko the dolphin and a miniature therapy horse named Magic from Florida.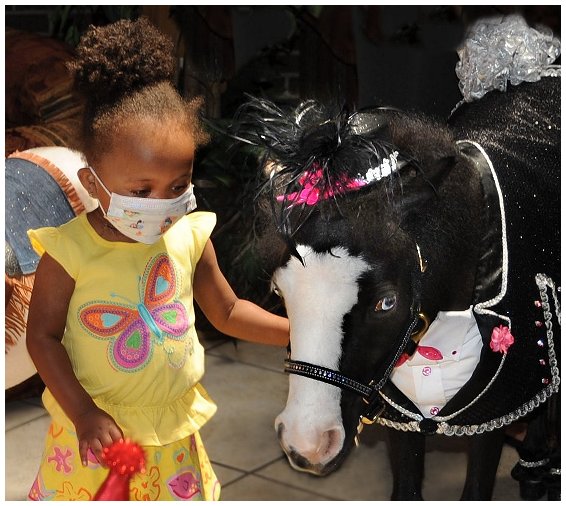 The tiny blue eyed mare works inside hospitals, assisted care programs, programs for Alzheimer's patients, group homes and with patients in hospice care. She also works with sheriff's officers in high crime neighborhoods as part of a community outreach program and helps children with developmental delays and at risk and abused children. From wearing a tuxedo to a magical tea party for a child with a life ending illness to working with autistic children, Magic brings her special love where it is needed most.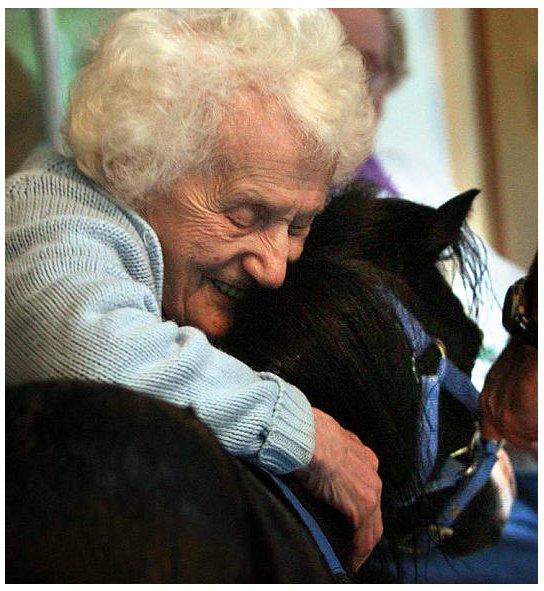 It is always encouraging to see the faces of elderly patients when Magic walks into an assisted living program. One woman had not left her room for six months but was waiting in the lobby early in the morning when she heard Magic was coming. Magic was asked to visit a gentleman who had been the stunt double for John Wayne, Gene Autry and Roy Rogers. He had spent his life working with horses and wanted to be with a horse one last time. Magic was with one gentleman when he woke from a coma. Another gentleman in hospice care at home passed away with his hand resting on Magic head. Magic often returns to her farm with lipstick stains on her face from being kissed so many times.
On one therapy horse visit, a woman in who had not spoken since she arrived at an assisted care facility three years earlier began talking Magic. "Isn't she beautiful" were her first words. "It's a horse". The activities director began to cry and told the woman she loved her. "I love you too," the woman answered...her first words to another person in all those years. The woman has continued to talk ever since that visit with Magic.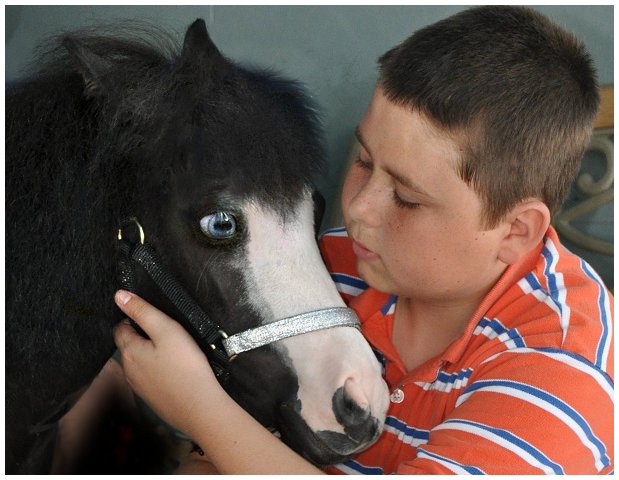 Magic has a very special relationship with children and when she walks into a bedroom or hospital room it is always a magical experience. Magic has "fairy dust" sparkles in her hair, bright costumes and painted hooves. One little girl recovering from a heart transplant said Magic made her face hurt from smiling so much. A boy losing his sight because of a brain tumor held Magic close to his face so he could always remember what she looked like. "It is like she can see inside my soul," he told his mother. Another girl with leukemia said she would only get out of bed for Magic. When Magic leaves the room, a stuffed horse that looks like the real one is left behind on each bed.
Magic makes hospice visits inside private homes as well as in public programs. She walks up and down stairs, rides in elevators, walks on unusual floor surfaces, works near other animals (including elephants and zebras for a literacy photo shoot!) and moves around hospital equipment. She also has learned to let her handler know when she needs to go outside for a bathroom break. Magic has even worked in busy television and radio studios. She is always calm in challenging situations and trusts her handler completely when something unexpected happens.
Magic's award winning literacy program Gentle Carousel's "Reading Is Magic" brings real horses inside schools, at risk youth programs and libraries to inspire young readers and "bring books to life". The tiny horses in the program look like the horse characters in loved children's books. Magic receives e-mail from children around the world.
Magic is a member of Gentle Carousel Miniature Therapy Horses, an all volunteer 501(c)(3) nonprofit charity. The team of 26 tiny therapy horses visit thousands of adults and children each year.
To see photos of Magic at work visit: www.Horse-Therapy.org
Page created on 8/22/2011 12:00:00 AM
Last edited 1/4/2017 9:07:54 PM