Mahalia Jackson
by
Kaela from Arizona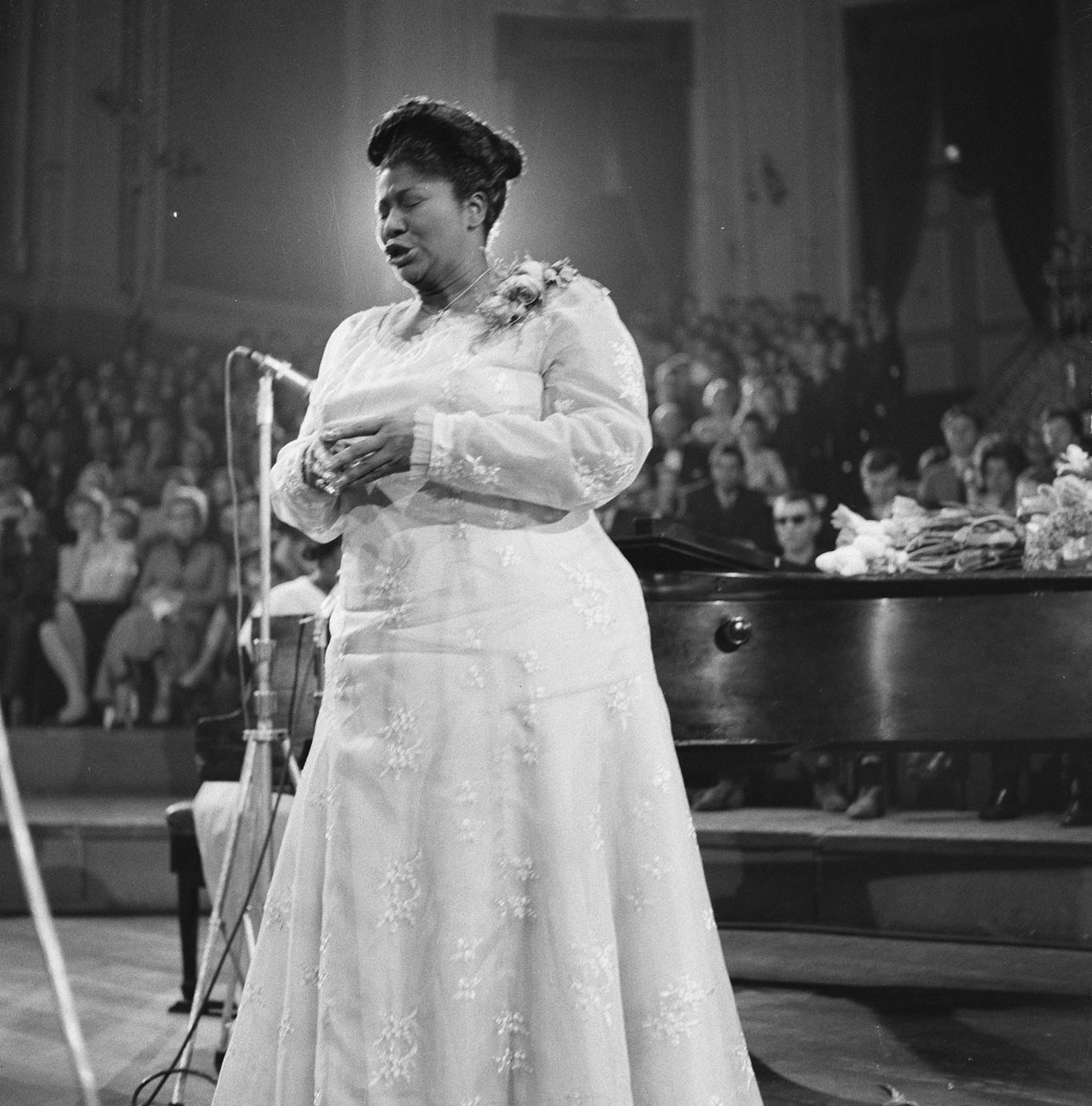 Mahalia JacksonDave Brinkman [CC BY-SA 3.0] via Wikimedia
A hero is someone you look up to. Someone who has the same passion as you, or helped you by inspiring you to become what you wanted to become. Mahalia Jackson is a hero, because even though she's been through a lot, she did what she had to do for what was important to her.
Mahalia Jackson was born on October 26, 1912, in New Orleans, Louisiana. Her parents gave her the nickname 'Halia,' because it was the her grandma's nickname. She suffered from physiologic genu varum or, as people called it, bowed legs. When she was six years old, Halia's mother, Charity, died, and her Aunt Duke took custody of her brother and her. She made them work sun-up to sun-down. If Mahalia and her brother did something wrong, they were beaten with a whip.
Mahalia had a passion for singing. When she was little, she would sing at Mount Morian Baptist Church, and sometimes her aunt would take her to sing in front of royalty. In 1927, she met and sang with the Johnson Brothers, and became their lead singer. She later met and married Isaac Hockenhul. She eventually divorced him, because he used her singing to his advantage.
I believe Mahalia Jackson is a hero because she didn't let anyone stand in her way of becoming what she wanted to become: a singer. She and I have the same passion. We both love to sing! And I don't think anyone should ever judge that. Mahalia will always be remembered as a musical hero. Remember: the journey of a thousand miles starts with the first step.
Page created on 5/14/2007 12:00:00 AM
Last edited 10/12/2020 6:46:09 PM
The beliefs, viewpoints and opinions expressed in this hero submission on the website are those of the author and do not necessarily reflect the beliefs, viewpoints and opinions of The MY HERO Project and its staff.
Related Links
NPR
- Gospel Queen on the King's Highway