Nicholas Nicholson
by
Brandon from Fredericksburg
My father is my hero. He inspires me every day, and I strive to be like him. He is strong and athletic. He was in the Marine Corps for 20 years. He makes me want to do well in school and lose weight. Whenever we hang out we do all kinds of games like racquetball, tennis, soccer, and go to the gym. He also has a little garden where he grows all kinds of vegetables and fruits. I help him with gardening a lot. While he was in the Marine Corp he became strong. He gets a lot of his personality from them and I follow in his path. He is so fun to be around because he loves to play soccer. He taught me how to play soccer and inspires me to keep playing. He was a big influence on my life and made me who I am today.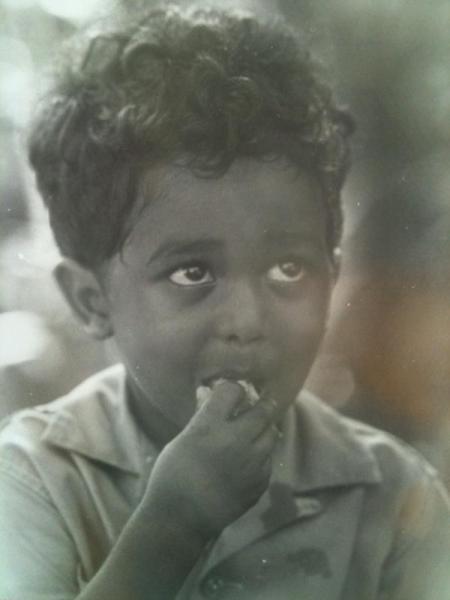 Now he works at a JROTC which is a military program in public high schools. He suggested I should try it out. At first I was hesitant because I thought it was just for nerds. It was a lot of fun and offered me some manners I didn't have before. He has coached me in soccer before when I was a kid, now he coaches soccer at the high school. When you have a coach who is your dad you definitely get worked harder. I remember I used to be terrible at soccer, and didn't want to go to practices. But I never gave up. I was taught better to not give up.
My dad went through a lot in his life, to get where he is today. He was born in Jamaica. At the age of 12 years old he came over to America with my grandparents because they wanted a better life for him. They came here with no money, no insurance no nothing. In Jamaica my Grandfather was a Preacher. Soon after Coming to America, he would get a job at a church, but not for a while. They moved to New York and got an apartment. Living there wasn't easy. My dad had to work every day after school to get food on the table. As he grew up he had to drive his mom around because she couldn't get her driver's license. My dad learned a lot in high school, and played for his high school soccer team. After high school he graduated college with a bachelor's degree. He then went into the Marine Corp as unlisted ("information").
Still today he inspires me; I see him anytime I can. Our family is close. Whenever I see him I see all my cousins and my grandparents. They are all really supportive and I learn a lot from them. My dad is a big part of my life and he supports me for anything. I can always count on him if I'm looking for someone to talk to. My dad is a Hero in so many ways, he served our country, he grew up from nothing, and inspires me to do great things.
Work Cited
"Information from My Mother." Personal interview. 5 Dec. 2011.
Page created on 1/29/2012 12:00:00 AM
Last edited 1/5/2017 11:13:08 PM
The beliefs, viewpoints and opinions expressed in this hero submission on the website are those of the author and do not necessarily reflect the beliefs, viewpoints and opinions of The MY HERO Project and its staff.