Olaf Kolzig
by
Matt from Fredericksburg
Though many would consider Olaf Kolzig a legendary goaltender when he played ice hockey for the Washington Capitals, he is my hero for what he did off the ice. He used his newly gained fame from his on-the-ice success to help other families struggling with autism. With the help of Autism Speaks and fellow ice hockey players, Scott Mellanby and Byron Dafoe, who also had kids on the autism spectrum, he helped co-found the organization Athletes Against Autism (AAA). This foundation has been very successful, gaining the support of over 30 athletes and raising more than 1.2 million dollars toward educating people about autism. He also created the Carson Kolzig Foundation. By 2007, this organization had raised over $800,000 toward improving treatment resources, educating the community about autism, and empowering families who are challenged by the disease.
When Kolzig's son, Carson Kolzig, was 15 months old, he was diagnosed with persuasive development disorder, a mild form of autism. Olie had been an athlete all his life, so when he was given the news that his son was autistic, many of his aspirations for his young son were crushed. Before specialists informed them about Carson's disorder, the Kolzig's knew very little about autism. Now, Kolzig is an active member in the autism community who does all he can to inform and help others.
One of the reasons that Olaf is my hero is that instead of just wishing that he had been more educated, or wishing that he had better resources; he used his fame in the community to help others that need help more than he does. When he was creating his two organizations, he understood that there were other foundations bringing in money for clinical research, but not a lot of money was going toward supporting families who deal with autism every day. As a brother of a low-functioning autistic 18-year-old, I understand how hard it is to live in a family that seems to be controlled by autism day in and day out. He understands fully that it is a truly devastating disorder that has torn many families apart.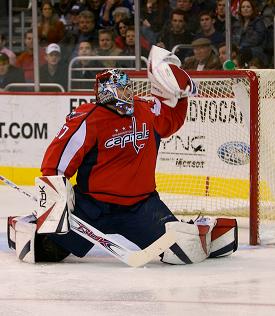 Kolzig's community and humanitarian efforts did not initially begin with his fight against autism. Kolzig had always had a special relationship with the Children's National Medical Center which led him to create the Olie's All-Stars Foundation. This organization has worked annually to give sick and underprivileged children the chance to go to Capitals games and meet their favorite players. He also has worked with DJ Eliot Segal from DC101's Eliot in the Morning to create the Olie's and Eliot's Great Saves program, which donated to the children's hospital based on Kolzig's season-long statistics. Through Kolzig's masterful goaltending, the organization raised over $22,000 in the 2007 season alone.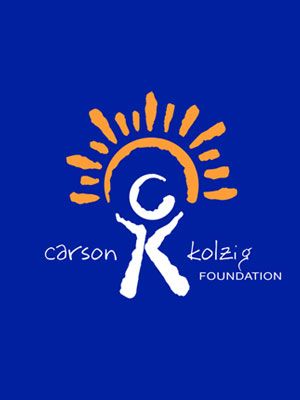 As a result of his extensive charitable efforts, Kolzig was awarded the King Clancy Award in 2006; the award given to the player who shows extraordinary leadership on and off the ice, as well as making a great humanitarian impact in the community. Even with this award, Olie Kolzig does not get enough credit for what he has done off the ice. Truth be told, I didn't know all of this until I started researching him. But then again, Kolzig is not making these efforts for the sake of winning awards or gaining recognition. He just wants to lend a helping hand to others that have it tougher than he does.
Page created on 2/14/2011 12:00:00 AM
Last edited 1/6/2017 11:59:23 PM
The beliefs, viewpoints and opinions expressed in this hero submission on the website are those of the author and do not necessarily reflect the beliefs, viewpoints and opinions of The MY HERO Project and its staff.