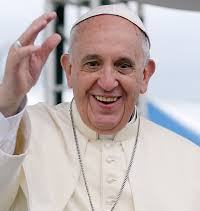 "Help one another. This is what Jesus teaches us. This is what I do. And I do it with my heart." (Pope Francis). Pope Francis is a remarkable figure, trying to deliver the word of hope and help by spreading his ways and ideas different than any Pope has ever done before. Pope Francis (born Jorge Mario Bergoglio) was born on December 17, 1936. He was born in Buenos Aires, Argentina making him the first Pope born in the Americas. He grew up in a Roman Catholic household with five other siblings. As he became older, he worked as a chemical technician in a food lab. Although Pope Francis had a great childhood this is not what makes him so special. (Gale) On March 13, 2013 Pope Francis was named the 266th Pope of the Roman Catholic Church..His humble way of accepting his high authority and his inspiring humanitarian acts is what makes him a hero. He makes huge efforts to help people all over the world. Pope Francis is one of the most accepting popes the Roman Catholic Church has seen. Pope Francis is not only a pope of 1.2 billion Catholics worldwide but also a hero because of his humble way of being a pope and his humanitarian efforts.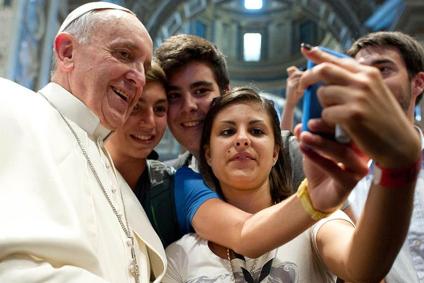 Pope Francis is considered a hero because he is different than any normal authority of the Roman Catholic Church. His acts of not putting himself ahead of anyone, despite his high rank and his humanitarian acts, make him a hero. He washes feet of inmates and sick patients which demonstrates how he does not look down on others but by rather putting himself on the same level or even lower. He is very involved in helping others before you help yourself as well as trying your hardest to make the world a better place with the help of others all around the world. Pope Francis I serves as an inspiration to everyone because despite his level of power in the eyes of the Catholics he is the most down-to-earth pope we have yet had. Pope Francis' way of teaching and accepting different ideas makes him inspiration to everyone. He takes selfies with teenagers, he washes the feet of sick people who are not even Catholic, his ideas of what a true Catholic is has changed the way the people see the Catholic religion. He is not only inspiring the Catholic citizens but also the rest of the world as well to help each other to improve the world. A hero is someone who out of the kindness of their own heart is able to help others to improve the world one act at a time.
Works Cited
Ap. "Pope Francis Gets a Used Car, and Plans to Drive It." USA Today. Gannett, 11 Sep.. 2013. Web. 04 May 2015.
Francis I Elected Pope of the Roman Catholic Church by Conclave of 115 Cardinals, March 13, 2013."Historic World Events. Detroit: Gale, 2014. Student Resources in Context. Web. 4 May 2015.
Karen Ellicott. "Francis." FactCite: Lincoln Library Biographies Online. Lincoln Lib. P, 2013. Web. 4 May 2015.
"Pope Francis." Wikipedia. Wikimedia Foundation, n.d. Web. 18 May 2015.
"5 Rare Photos from Pope Francis' Childhood | ChurchPOP." ChurchPOP. N.p., 11 Nov. 2014. Web. 18 May 2015.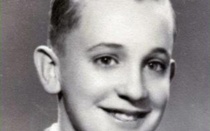 Pope Francis possesses a humble trait which shows that even though he is at the highest rank of Catholicism, he sees himself just as a normal human being. While also being a very high rank of Catholicism, Pope Francis does many acts which demonstrate his humble personality: "Very quickly after he was elected, Pope Francis demonstrated that he was setting out on a new type of journey to reach the people. On the first Holy Thursday after he was chosen, he washed the feet of a dozen young criminal offenders; two were girls and not all of them were Catholic, a deviation from previous practice. Telling them, "Do not let yourselves be robbed of hope," the pope seemed to be breathing life into the speech he had given to the General Congregation, bringing the message of the Church to all people, including the "lost sheep." (Conclave) While holding a very high rank in the eyes of the 1.2 billion Catholics around the world, Pope Francis I, makes it clear that he is a very humble pope. He chooses to wash and bless the feet of inmates and hospital patients who happen to not even practice the Catholic religion. His acts of kindness as well as humble way of showing his support towards people who need it the most show how he is changing the ideas and motives of future popes and spreading a message to help others no matter what. Not only does Pope Francis do many acts to help other people but he also wishes to not be looked up to. Instead, he decides that he wants to be treated as a normal human being. He decides to drive his own car around the Vatican instead of riding in a limousine: "Pope Francis now has his own mini-popemobile after getting a good deal on a used car that he plans to drive himself." (Ap). He chooses to buy a used car and drive himself around the Vatican instead of riding in an expensive limo. This act demonstrates that he does not show that he is a very high rank. Although he is able to afford a limo or even a new car he chooses to buy a used car despite his financial earnings. He could have someone drive him around but, despite this, still wants to drive himself. These examples prove that although respected by many Catholics, Pope Francis I believes that he should not be praised but rather be treated like a normal person. This makes him a hero because even though he has a very high rank he still holds a humble attitude.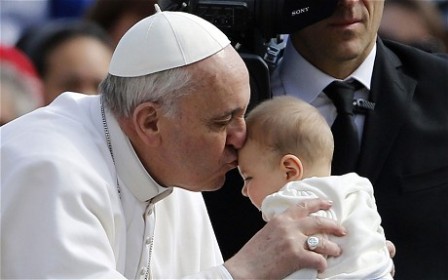 Pope Francis obtains a special character trait that makes him stand out among other people, his humanitarian acts and efforts to make the world a better place. Not only is he one of the most humble popes the Roman Catholic church has yet seen but he also performs many acts which prove his selflessness towards helping others who need it:. "There, he surprised hospital staff by taking a jar of water and washing the feet of twelve patients suffering from HIV/AIDS. He kissed the feet of each patient as he finished and reminded those nearby never to forget the needs of the sick and poor." (Ellicott). Although he has much authority over the sick patients, out of the kindness of his own heart, he decideed to wash the feet and bless the ill. This makes him stand out from any other pope. He is involved with the people suffering from diseases, tragedies, and other horrible accidents and he is making an effort to help which is something that differs from previous popes who just "own" the church. Not only does he try to help at any opportunity he gets but he also changed the ideas that most Catholics would normally see: "What kind of church do you dream of," to which he replied, "We cannot insist only on issues related to abortion, gay marriage, and the use of contraceptive methods.... The church's pastoral ministry cannot be obsessed with the transmission of a disjointed multitude of doctrines to be imposed insistently.... We have to find a new balance; otherwise even the moral edifice of the church is likely to fall like a house of cards ..."(Conclave). Some Catholic, and all other religions as well, for that matter, would argue that there are some things that are wrong in the world and we should try to end it. Pope Francis has an idea to try and stop the ideas that people have been arguing about. Unlike most popes who try to go with the flow and teach how it should be taught, Pope Francis is changing the ways and ideas that normal people would think is right. Pope Francis' way of assisting others and attempts at trying to make the world a better place is what makes him a hero.
Page created on 8/11/2015 12:00:00 AM
Last edited 1/9/2017 4:44:31 PM