Peter E. Franz
by Bianca from Evans, Georgia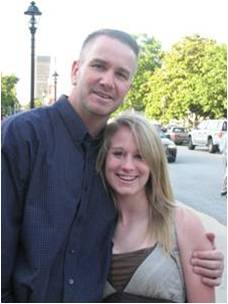 Abraham Lincoln, the sixteenth president, is most remembered as an honest man and also known for his integrity. He strongly believed in equality and rights of the minorities. One of his most defining acts as president was abolishing slavery. Some of Lincoln's personal qualities that I admire include; He was willing to listen to all ideas before making a final decision and he believed in different points of views. He shared his credit for his success and failures with everyone involved. He knew his limitations and was aware that he would give people too many chances. He controlled his emotions and if he got mad he would write a "hot letter" to the individual who upset him and would set it aside and never send it. He also understood relaxation and humor to help relieve him from stress that happened that day and to get him ready for the challenges for the day ahead. He was able to communicate very well when it either was about telling people his ideas or plans or going out and talking to a group of people. Finally, he was very compassionate; when his troops were out fighting and dying for him he would go to the battle fields and hospitals which helped morale. Also, he took time to speak with the public making sure to shake every hand and speak to each individual. Abraham Lincoln will always be remembered as a hero.
My "Lincoln" is my dad, Peter. He is very hard working and determined. He has worked very hard to become who he is today, and he hasn't let anything in his way stop him from his dreams and goals. My dad is in the military and has been serving since he was very young. He now leads troops in following the same steps that he once followed when he first started. My dad puts a lot of effort in everything he does, and doesn't give up till the job is done. My dad is one of the most intelligent persons I know, and is very good about speaking his mind. My dad's personal qualities remind me very much of Lincoln's. Like Lincoln, my dad is very good at listening. I know I can always come and talk to him about anything, he also very good about giving you advice. My dad also knows his limitations. He also knows when enough is enough and to not push things. My dad has a pretty even temper, and it takes a lot to make him upset. But when he is upset he tries to channel his anger in different ways like going running or working out in the yard. My dad has a great sense of humor and can make you laugh even when you are in the worst mood ever. My dad is very compassionate when it comes to his work or to his family. I truly look up to my dad.
My dad has had a huge impact on my life and many others. He has taught me to put a one hundred percent effort in everything I do, and to never give up. He has taught me to be strong both physically and mentally. He has taught me to treat everything and everyone with the upright most respect. He has taught me to not judge and to always be open minded. My dad has had a huge impact on others through his job as a leader in the Army. He shows young soldiers how to be effective and professional through leading by example. He never asks of others what he is not willing to do himself. He demonstrates his work ethic daily and expects no more than he gives himself.  
Page created on 4/17/2009 12:00:00 AM
Last edited 4/17/2009 12:00:00 AM