Abner Peeler
by
Jim from Cedar Rapids
Abner Peeler, a jeweler and inventor from Webster City, Iowa is credited with the invention of the first airbrush in 1878. Peeler's inventive genius was not limited to the airbrush. He is also credited with inventing an early typewriter, an engraving machine, a knitting machine and improving the sewing machine.
Peeler described his airbrush as a "paint distributer". The first airbrush used a hand-operated compressor. It is known that the first airbrush was sold to S. M. Thomas for the fee of ten dollars. Charles and Liberty Walkup paid Peeler $700.00 for the invention, patents and world rights in 1881. Peeler's patent was granted on April 25th, 1882, with Liberty and Charles Walkup as assignees (owners). While the Walkup brothers promoted and manufactured the airbrush, Peeler is credited with refining and improving it.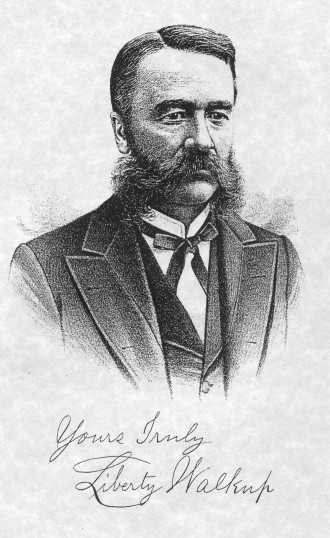 The modern airbrush was invented as a direct result of the popularity of enhancing early black and white photographs. Airbrush "technicians" were employed by photographers to sharpen soft focus images and add color. Other popular 20th Century applications of the airbrush include poster art, illustration, and advertising. Many fine artists did not take the airbrush seriously because of it's commercial arts applications, but with the decline of 60's Pop Art and the advent of New Realism, the airbrush has a come into its own as a fine arts medium.
I consider Abner Peeler my hero because of his "can do" attitude. Necessity indeed was the mother of invention for Peeler. When he saw a problem, he used his creativity and problem-solving skills to find a solution. He is an excellent example of Midwestern ingenuity and inventiveness. He did not give up easily and continued to improve his inventions throughout his life.
Page created on 4/7/2013 12:00:00 AM
Last edited 2/25/2019 5:24:41 PM
The beliefs, viewpoints and opinions expressed in this hero submission on the website are those of the author and do not necessarily reflect the beliefs, viewpoints and opinions of The MY HERO Project and its staff.