Ralph Walter Perdue
by
Clara from Fairbanks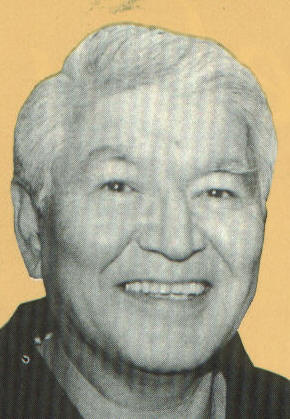 My definition for a hero would have to be that they have to be Selfless, and not think about themselves, but of others. They have to Have Respect for their Culture because my culture is really important to me. A hero has to be Independent, not only for the different things that they have to decide on their own, but also for their actions that they put upon themselves. Even if it's a good or bad decision, they have to know how to deal with consequences without bringing anyone else into it but themselves. A hero to me should also have Humility, and not brag about what they have or act as if the world revolves around them. They also have to have Love for Children because children are a very big part of my life, even though I have none of my own. Part of the reason I am really good with children is because native families are known to have a lot of children. Family goes from biological family, extended family, all the way to someone who has known the family for a long time. My hero also has to have Honesty because to me that is a very important even if it's not family. It is a very important part of someone's personality. Honesty is one of the main things that I have to have with a person, regardless of how it affects me. It's one of the main characteristics that I look for in a person. My Hero would have to be my late grandpa, Ralph Walter Perdue - originally Ralph W. Kriska.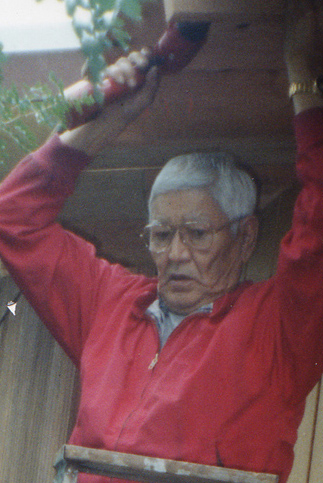 My hero is the late Ralph W. Perdue. He was born near the village of Koyukuk, Alaska on December 16, 1929 to the late Matilda Kriska and the late Kokrine Kriska. Until he was ten years old, he basically lived a subsistence lifestyle with his family which included going to camp in spring, summer, fall and winter. That was very common long ago in Athabascan families because we were known to be very nomadic. His family was relocated to the village of Galena, Alaska because his father could help build the military building and the village airport. When he was in Galena, he started working for the Perdues, who were the storekeepers in Galena at the time. Mr. Kriska allowed Eldridge and Virginia to take him because his father wanted him to get an education. It hadn't been an option for his father. Another reason he allowed his son to get adopted was because he and his wife had a lot of children. So he was adopted out to Virginia and Eldridge when he was ten years old. He spent two year in Candle, located near Nome. The reason they were in that location was because Eldridge and Virginia were working at the mine. My grandpa wasn't really adopted until he was eighteen because he needed a parent's consent to enlist in the war.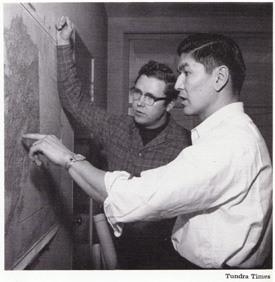 Ralph Perdue attended Main High School, which was the only high school in Fairbanks. He graduated in 1951; but before he graduated, he attended a Catholic school in Skagway, Alaska because that's where the Perdues lived at the time. During his high school years, he did apprenticeship with old time Fairbanks jewelers, Harry Avakoff and J. Vic Brown. During 1950-1953 he was a soldier in the Korean War. After the war, he attended Bradley University, which is located in Peoria, Illinois. In 1958 he graduated as a master goldsmith. During the 1960's he married my loving grandmother, Dorothy. Her maiden name is Smith. They were married for about twenty-five years. In 1962, he opened up Perdue's Jewelry over at Carr's Foodland. It was located there for 15 years. It was relocated over to Shoppers Forum, and has been there for the last 25 years. Since April 29, 2003, my grandma has been managing the store with many other workers.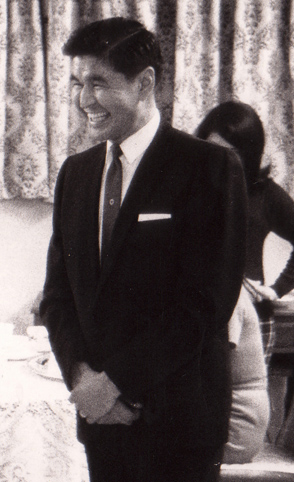 In 1962 my grandpa was a part of forming the Fairbanks Native Association. He accompanied the late Bill Carlo and Poldine Carlo. All three of them worked together to help our native community, basically starting an advocacy for local natives. The things they did for us I admire a lot, because they helped the native community in many ways today, and they also believed in helping the native community in anyway possible. He was also Emeritus of Fairbanks Native Association, which basically means that he was the first president of the organization. He was also chairman of Tanana Chiefs Conference for six years from 1962-1968. In 1990 he was Doyon Shareholder of the year. He served on the Fairbanks North Star Borough. Assembly, also.
Page created on 9/4/2011 12:00:00 AM
Last edited 9/11/2018 4:50:26 PM
The beliefs, viewpoints and opinions expressed in this hero submission on the website are those of the author and do not necessarily reflect the beliefs, viewpoints and opinions of The MY HERO Project and its staff.