Rosannagh MacLennan
by
Alexandra from Calgary
"I learned that courage is not the absence of fear, but the triumph over it. The brave man is not he who does not feel afraid but the one who conquers that fear" - Nelson Mandela
Why I Chose Her: I chose Rosannagh MacLennan because she changed Canadian history by winning the first gold medal in tramp and tumble. She is a very kind girl and it would be cool to know more about her and her family. She is very confident and I really like that about her. She practiced and practiced. She never quit even after the hardest times. She was brave and positive and I think that is a part why she won, she believed in herself. And she's also really pretty! 
Rosie's life: Rosannagh MacLennan grew up in King City, Ontario. She was born on August 28, 1988. Today, she is 24 years old. She graduated from King City Secondary School in 2006, where she was a cheerleader during her final year. Rosie's grandpa was chosen to compete in gymnastics in the 1940 summer Olympics in Tokyo, but the games got canceled because of the outbreak of the World War II. She has two brothers and a sister, Matt, Michael, Kate.  Rosannagh is the youngest.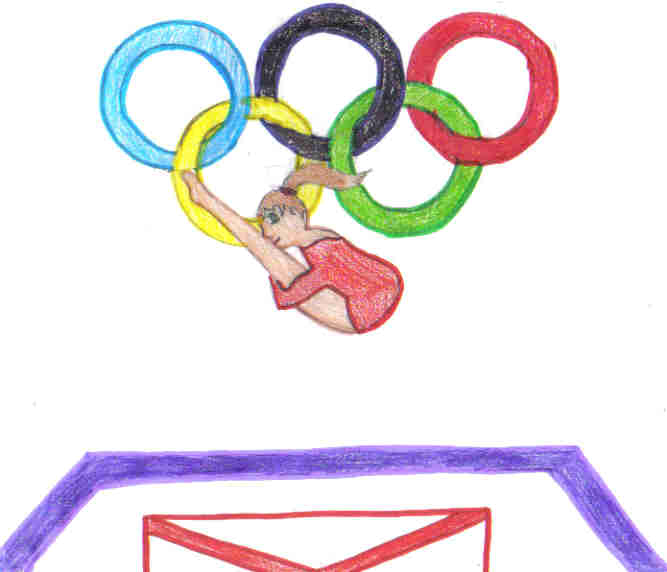 Rosie's Accomplishment's: Rosie went to the Pan American Games in 2011 and 2007. In 2007 she won silver, and in 2011 she won gold. Rosie also went to the World Championships. In 2007, 2009, 2010, 2011, and in 2005. In 2007 she went to Quebec and won bronze, silver and gold. In 2009 she went to St Petersburg and won bronze and silver. In 2010 she went to Metz and won bronze. In 2011 she was in Birmingham and won two silvers and one bronze. And the last place she went in the World Championships was in Eindhoven and she won a silver medal. Rosie is now in the Olympics and in the 2012 Olympic games she won Canada's first gold medal for tramp and tumble.
Conclusion: I hope you learned lots about Rosie and her life! Hopefully one day you will get inspired by what she does. Maybe you will become the next Rosannagh McLennan. She really inspired me to be like her one day. Thanks! 
Page created on 11/22/2012 12:00:00 AM
Last edited 11/22/2012 12:00:00 AM
The beliefs, viewpoints and opinions expressed in this hero submission on the website are those of the author and do not necessarily reflect the beliefs, viewpoints and opinions of The MY HERO Project and its staff.