Rudolph Nureyev
by
Shannon from San Diego
Have you ever had a dream where you tried everything to make it possible? Rudolph Nureyev had a dream to change dance and be unique and he accomplished that. Rudolph Nureyev died at a young age but lived his life to the fullest. Nureyev was born on a train in Russia therefore people said he was born in motion. He is known as one of the greatest dancers in history; he was born in 1938 and died in 1993. He danced with Kirov in 1955(Percival). Rudolph Nureyev is known as the greatest dancer in history because of his passion, hard-work, and unique skill.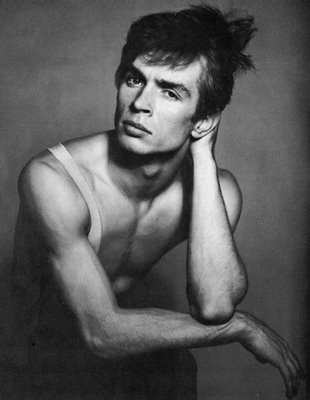 Rudolph Nureyev was a perplexing dancer. This was one of the reasons he got his title as one of the most prodigious dancers of all time because of his passion. He would watch every part in the whole ballet for fun and visualize it like he was performing it. This is where his career started. "When a ten day tour was made to Moscow he got on it by taking over a folk-dance solo from an injured dancer. He had never learned it, and had no time for rehearsals, so this was his first occasion when he benefited from his astonishing memory for dances he had merely watched. Later this was to make possible many of his productions" (Percival). Nureyev was chosen for the tour because of his passion. His drive for success is what brought him to his main career. He pushed himself to do unbelievable jumps and turns that people couldn't even dream of. His passion for dance pushed him to the top. Nureyev saw dance as a lifestyle, not an art and compared it to what a bird must do. Stating he must dance because it is his passion. "For a bird must fly. I see nothing political in the necessity for a young artist to see the world: to compare, assimilate, to enrich his art with new experiences, both for his own profit and that of his country" (White). Nureyev would practice for hours until accomplishing his goal because he believed it was necessary. He reached for all his dreams, his passion and drive got him there. While watching him dance it felt like he was flying and gliding through the air. He practiced many jumps and turns until he was perfect. Nureyev had an abundance of passion and skill, making him one of the best dancers in history.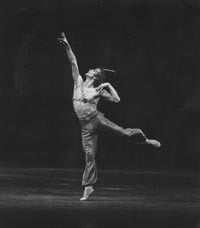 Rudolph Nureyev was a hard-working young man who persevered through everything. He filled his schedule up so every moment was filled with dance and studies. "Studied more advance dance with Elena Boitovitch, meanwhile studying and performing with the pioneers in school assemblies and folk-dance group concerts. He went on in study ballet with Zaituna Bakhtiyarova and Viktor Payri at the Ufa Opera in its first ballet studio, opened in 1953" (Percival). He studied many different forms of dance to be the best he could possibly be. His hard-work is one of the things that made him a leader in the history of dance. Nureyev worked hard when things went wrong and he pushed through obstacles. "Now and then in life, one has to take a decision like lightning, almost quicker than one can think. I have known this in dancing when something on the stage goes wrong" (White). Nureyev was at the height of his career, was busy and gave his all in every class. This shows his dedication, passion, and hard-work because it wasn't easy. Nureyev worked hard to accomplish his goals and he reached all of them.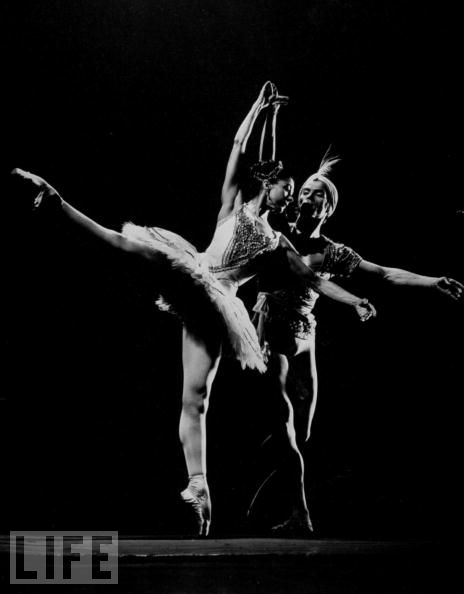 Rudolph Nureyev was courageous and changed the choreography which changed dance forever. He would do a different solo every night when it was supposed to be the same main solo for every show. " By indefatigably performing a uniquely wide repertoire night after night, month after month, year after year, all over the world"(Percival). Nureyev wanted to become known so he made his own variations up for each show. He changed the way that men dressed because he refused to go onstage with the pants on. Many people use him as a role model and call him a legacy because he changed dance forever. "It is clear that although Nureyev's dancing would not have been forgotten, he nevertheless wanted to leave behind a legacy" (White). Nureyev is known as the greatest dancer is history because of his amazing technique and passion for dance. His unique skill has affected dance today and the way people look at dance today. Rudolph Nureyev is known as a great dancer because he wasn't afraid to change anything.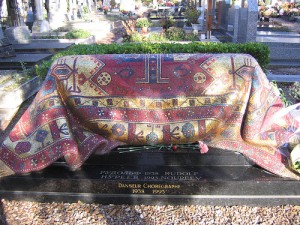 Rudolph Nureyev is a hero because of his passion, hard work, and courage to change the dance world forever. Nureyev shows that if you have passion and work hard that you can achieve your goals and change people's lives. Nureyev started off as a young student who watched the older members of the company and used his skill, worked hard towards his goal and showed me that if I work hard that nothing is impossible. Rudolph Nureyev shows a powerful lesson about perseverance and to never give up because with hard work anything can happen. That is why he is my hero.
Page created on 5/20/2011 12:00:00 AM
Last edited 1/4/2017 10:04:43 PM
The beliefs, viewpoints and opinions expressed in this hero submission on the website are those of the author and do not necessarily reflect the beliefs, viewpoints and opinions of The MY HERO Project and its staff.
Extra Info
Sources used: "Maybarduk, Linda. The Dancer Who Flew. Print." "Revenge on a Wife Killer … - The Website Of Author Marilyn Z. Tomlins." The Website Of Author Marilyn Z. Tomlins -. Web. 20 May 2011 "Rudolf Nureyev - About the Rudolf Nureyev Foundation." Rudolf Nureyev Foundation Official Website. Web. 11 May 2011. . ""Rudolf Nureyev." Chirayliq. Web. 20 May 2011 "Rudolf Nureyev." Chirayliq. Web. 19 May 2011. . The Estate Project. Web. 19 May 2011. . Rudolph Nureyev." Encyclopedia of World Biography. 2nd ed. Vol. 11. Detroit: Gale, 2004. 445-446. Gale Virtual Reference Library. Web. 2 May. 2011. That Giant Doodie. Web. 20 May 2011 "The Rudolph Nureyev Dance Foundation." Rudolf Nureyev Dance Foundation Chicago USA – Grants, Ballet Performances, Dance School Funding, Dance Scholarships, Choreography, Dance and Film Archives, Preserve the History of Dance. Web. 11 May 2011. .