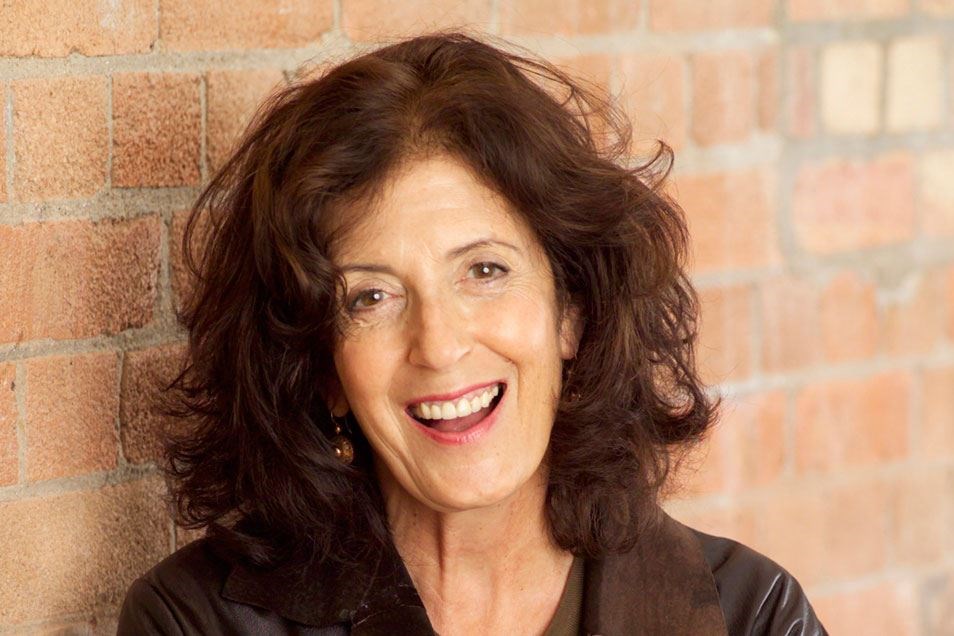 Anita RoddickFair Use Source: https://theroddickfoundation.org/
"I started The Body Shop in 1976 simply to create a livelihood for myself and my two daughters, while my husband, Gordon, was trekking across the Americas. I had no training or experience and my only business acumen was Gordon's advice to take sales of £300 a week. Nobody talks of entrepreneurship as survival, but that's exactly what it is and what nurtures creative thinking. Running that first shop taught me business is not financial science, it's about trading: buying and selling. It's about creating a product or service so good that people will pay for it. Now 26 years on The Body Shop is a multi-local business with 2010 stores serving over 77 million customers in 52 different markets in 25 different languages and across 12 time zones. And I haven't a clue how we got here."
Anita Roddick was born in Littlehampton, in 1942, the daughter of Italian immigrants. She always helped out in her family's business and learned early lessons of war-time frugality from her mother. Lessons: Re-use, Re-fill and Re-cycle, that would become the cornerstore for her Environmental Activism. Anita says she was a natural outsider. (Her childhood idol was James Dean.) Spending time in a Kibbutz in Israel led to an around the world working trip where she was exposed to many other cultures and beauty rituals. These experiences planted the seeds of how she would do business after she started The Body Shop in a tiny shop in Brighton, England. Frustrated that she couldn't buy small sizes of every day cosmetics, she started her own small cosmetics company, using natural products, sold in inexpensive plastic bottles. The rest, as they say, is history. "I am aware that success is more than a good idea. It is timing too. The Body Shop arrived just as Europe was going green."
Over the years, the International success of the Body Shop allowed Anita to "dedicate our business to the pursuit of social and environmental change." "For me, campaigning is about putting forward solutions, not just opposing destructive practises or human rights abuses." She believes that one of the bravest things The Body Shop ever did was to challenge the huge multi-national SHELL. At a United Nations Human Rights Conference in 1993, Anita met a delegation of Ogoni tribespeople from Nigeria. They were seeking justice and reparations against Shell for ravaging their lands thru oil exploration. Working with other NGO's, The Body Shop took on their cause and 4 years later Shell revised their way of doing business and committed the company to human rights and sustainable development. Tragically, Ken Saro-Wiwa (the key Ogoni spokesperson) and 8 others were executed in 1995 by the Nigerian government, but, eventually 19 others were released.
Anita Roddick walks her talk. She is an activist, entrepreneur, wife, mother, author, a lady, a recipient of the Order of the British Empire (OBE) and on and on. She has helped create and push forward so many things and won so many awards and backed so many worthy campaigns. Her vision keeps on growing and changing to fit what she sees happening around her and to help provide solutions to those injustices. "My sharpest focus has been matters of globalisation, because the "free trade at all costs" agenda is behind pretty much all of the issues I've spent the last 25 years campaigning on."After witnessing firsthand the chaos at the WTO meetings in Seattle in 1999, she realized her campaign for human rights, abused and ignored by trade rules, had only just begun. It is why she helped start The Trade Justice Movement, a fast growing group of organisations including aid agencies, environment and human rights campaigns, fair trade organisations, faith and consumer groups that are campaigning for trade justice - not free trade - with rules weighted to benefit poor people and the environment.
Anita has made getting involved on a global level as easy as a click of your mouse. I think she explains it the best. CHECK IT OUT. ABOUT ANITARODDICK.COM "I've always said that travel is the best university; getting from one place to another means more than physical movement. It also entails change, challenge, new ideas and inspirations. The Internet is a perfect platform for this kind of extra-ordinary travel. Think of this Web site as a kind of global travel agency for your heart and mind, with me as your humble guide. Take a trip with me into the worlds of activism, ethical business, human rights, environmentalism, womanhood, family, and so much more. One day, you'll be able to visit a women's co-operative in Ghana, the next, a black family farm in Alabama. One day, I'll be talking about beauty rituals in Japan; another I'll be having a go at the US government's willful ignorance about the wonders of industrial hemp, the crop of the future. In other words, this Web site is a grab-bag of ideas. But isn't that how we learn to appreciate life? Join me: I want to connect with people who share my outrage over the menace of global business practices, and who, like me, are seeking solutions. But I also want to tell -- and hear, from you -- stories that lift our spirits, that celebrate how glorious our planet is. Outrage and celebration -- let's run this gamut together."
Page created on 6/11/2004 12:10:27 PM
Last edited 10/7/2020 9:19:57 PM
Related Links
Anita Roddick Official Web Site
- Visit her official website and learn more about her
CHILDREN ON THE EDGE
- Children on the Edge is a dynamic organisation committed to working on behalf of marginalized and vulnerable children; often orphaned or victims of war.
THE RUCKUS SOCIETY
- RUCKUS is a non-violent direct action organisation that uses wit, humour and courage to ensure those who seek to turn a blind eye to the impacts of business operating without a conscience or a heart get the message.
FRIENDS OF THE EARTH
- FRIENDS of the EARTH is an environmental campaigning charity that inspires solutions to environmental problems which make life better for people.
GREENPEACE
- Greenpeace is a non-profit organisation that exists because this fragile earth deserves a voice. It needs solutions. It needs change. It needs action. Click here to find out how you can get involved.
Extra Info
BOOKS
A REVOLUTION IN KINDNESS (edited by Anita Roddick)
What would our world look like if we valued basic human kindness above all other ideals, such as wealth and power? How would our most familiar institutions -- our health-care system, our governments, our businesses, our schools, our prisons, our churches -- be transformed?
With the help of celebrities, politicians, homeless street vendors, political prisoners, activists, and entrepreneurs, this book redefines "kindness" to give it a new vitality that is far from "random." Featuring essays by Annie Lennox, Philip Berrigan, Ralph Nader, David Korten and many more.
Brave Hearts, Rebel Spirits: A Spiritual Activists Handbook (Published in 2003) Written by Brooke Shelby Biggs Conceived by Anita Roddick
You know the names Martin Luther King, Jr. and Mohandas Gandhi, but have you heard of Roy Bourgeois or Neta Golan? They, and the wealth of spiritual activists in this book are the heirs to a great tradition of faith-based activism. This book profiles environmentalists, war resisters, gay-rights activists, labor agitators, and child advocates. They are Buddhists and Catholics, Hindus and Muslims, Jews and Quakers. The stories of these modern-day prophets of positive change will inspire you and provide the resources you need to put your own beliefs to work in the world.
Take it Personally (USA Edition): How to Make Conscious Choices to Change the World (Published in 2001) By Anita Roddick
Globalisation isn't just an amorphous idea: it affects everyone. In this stunningly designed new book, Anita invites the top thinkers in the struggle for humanitarian trade policies to weigh in on the problem, and to give citizens the tools and inspiration to do work for constructive solutions.
Contributors include David Korten, Julia Butterfly Hill, Vandana Shiva, Paul Hawken (author of Natural Capitalism), Naomi Klein (author of No Logo), and Ralph Nader.
CATCH THE TV SHOW TAKING IT PERSONALLY ON LINK TV
My new television show, "Taking It Personally with Anita Roddick," is part talk-show, part celebration, part dissent. My hope is to bring a new perspective to television by presenting under-represented views and under-reported stories into living rooms usually bombarded only by the corporate media and its dishonest messages. I've decided on the theme 'The Joy of Dissent' for the first episode, and invited as my guests Medea Benjamin of CodePink, John Sellers of the Ruckus Society and Kevin Danaher of Global Exchange to help me explore the power of humour and laughter and joy in protest.